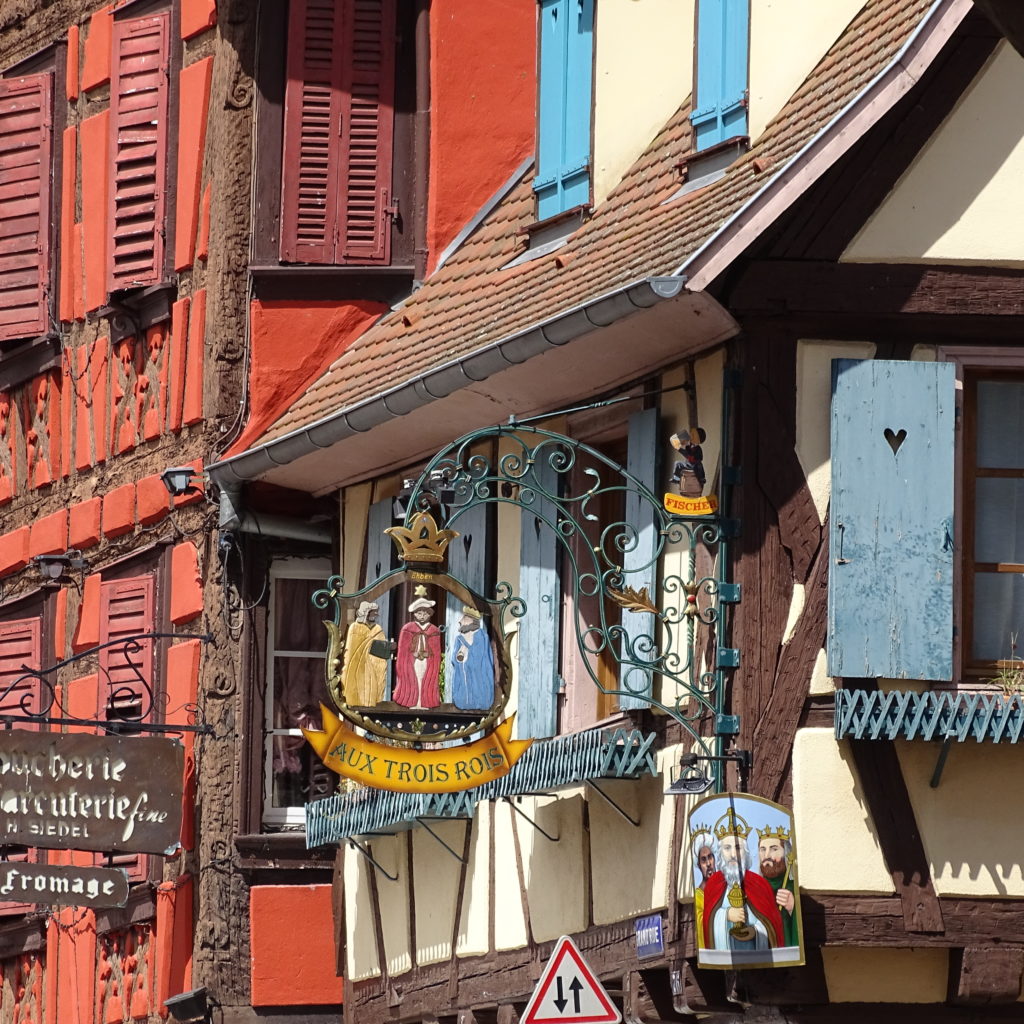 Fortified city
Ribeauvillé
An emblematic town of the Wine Route, between vineyards and mountains, Ribeauvillé combines well-being, gastronomy and medieval heritage.
Markers
In the Middle Ages, the city was the seat for the Lordship of the Ribeaupierre Family (hence the name of Ribeauvillé), who built the three fortified castles, the ruins of which still tower above the town and the surrounding hills today. After the end of the Thirty Years' War in 1648, the earldom, which depended on the former Austria, was united with the crown of France. As a market town, Ribeauvillé prospered for many centuries thanks to its closeness to the mountain communities.
History
Over six centuries ago, a Lord of Ribeaupierre is said to have given a coin to a strolling fiddle-player, who had broken his instrument. To thank him for his generosity, the brotherhood of fiddle players chose to place itself under his authority. From 1481 onwards, the latter met in Ribeauvillé to elect its king there. The 'Pfifferdaj' (Strolling Fiddle-Players' Festival) perpetuates the memory of this tradition.
Key points
Its ramparts, its 13th-century Butchers' Tower, the Renaissance-style fountains, the Strolling Fiddle-Players' House with its unique decor, the 'Pfifferdaj' — oldest medieval festival in Alsace, celebrated every first Sunday in September — and not forgetting the ruins of the three castles, which are accessible within an hour's walk from the city centre.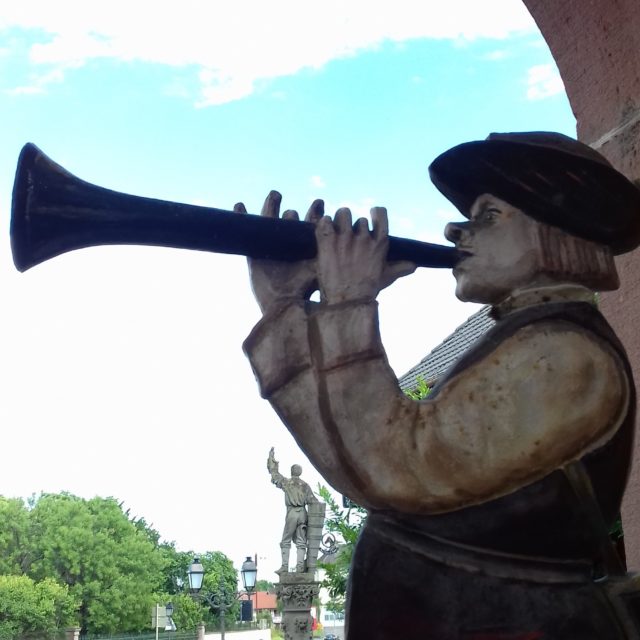 Practical informations
Address


68150 Ribeauville

Nearest tourism office

Office de tourisme Pays de Ribeauvillé-Riquewihr
10 Grand'rue - 68150 Ribeauville
03 89 73 23 23 - info@ribeauville-riquewihr.com
www.ribeauville-riquewihr.com - Facebook @paysribeauvilleriquewihr

GPS coordinates

Lat.: 48.19294145 - Long.: 7.32459784
You would also like
Nearby