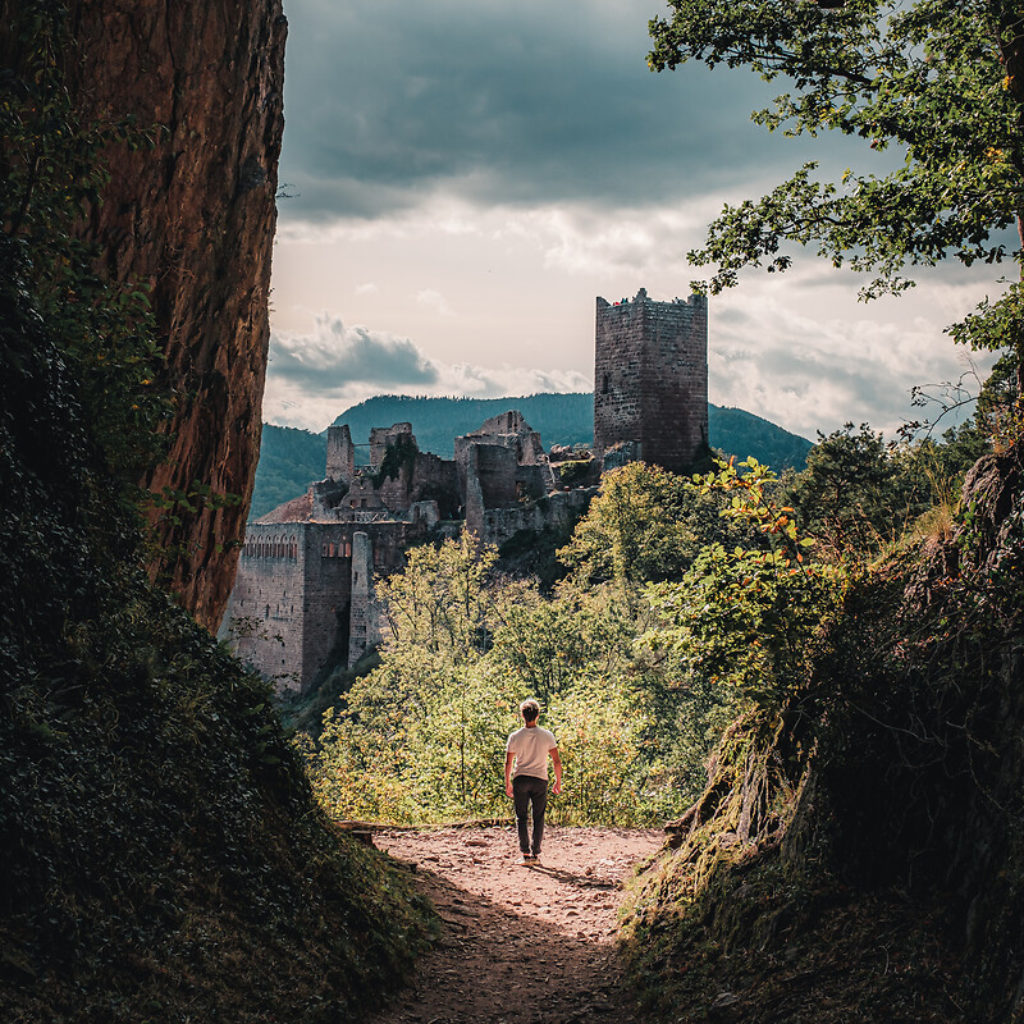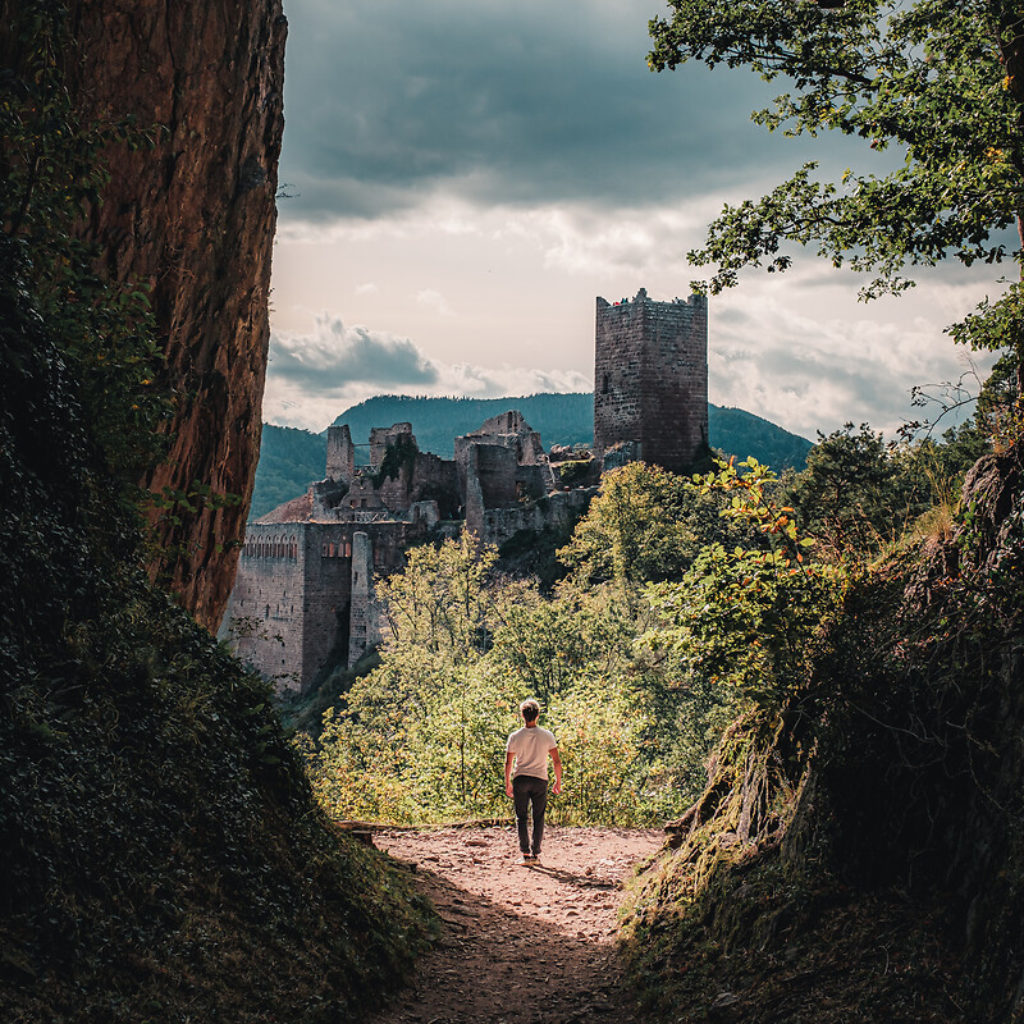 Ruin to visit
Saint-Ulrich Castle
Overlooking the vineyard at an altitude of 530 m, Saint-Ulrich, also called Gross Rappolstein, is the most majestic of the three Ribeauvillé castles.
Markers
Owned by the Hohenstaufens from the 12th century, the castle is at the heart of the family rivalries between its illustrious residents, the Ribeaupierres, ennobled by Rodolphe de Habsbourg in 1281. In 1293, Anselme II de Ribeaupierre appropriated the family's property and seized the town of Colmar. He was then imprisoned, but inheritance disputes persisted until the 15th century.
History
Two Ribeaupierre brothers, one from Saint-Ulrich, the other from Guirbaden, used to wake each other up by shooting a crossbow bolt into his neighbour's shutter. Until the day when the elder received the projectile in his heart. His younger brother, mad with pain, then disappeared into the forest. His ghost would forever haunt the ruins...
Key points
Its square keep, the extensive vestiges of the residential chamber and the former knights' room with its nine windows set into it, offering a superb viewpoint over the landscape. You can complete this visit by going to the neighbouring castle of Girsberg, a real eagle's nest overlooking Ribeauvillé.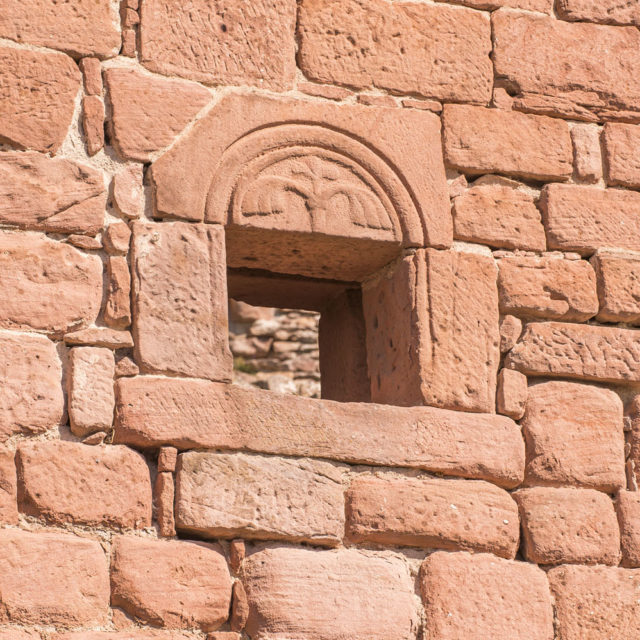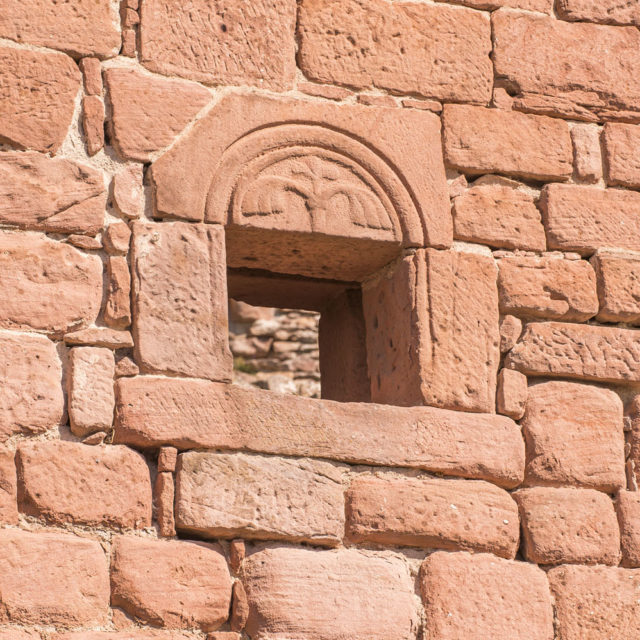 Practical informations
Address


68150 Ribeauville

Access

Access is on foot only. The shortest path starts from the Lutzelbach car park in Ribeauvillé Follow the hiking trail marked 'Circuit des trois châteaux' (Three Castles' Circuit) using the GR5 or signs for the Fortified Castles' Trail.

Walk time from car park

45 min

Nearest tourism office

Office de tourisme Pays de Ribeauvillé-Riquewihr
10 Grand'rue - 68150 Ribeauville
03 89 73 23 23 - info@ribeauville-riquewihr.com
www.ribeauville-riquewihr.com - Facebook @paysribeauvilleriquewihr

Conservation association

Association de Conservation et de Restauration des Trois Châteaux de Ribeauvillé
Monsieur Guillaume Seiller - seiller.guillaume@hotmail.fr
Facebook @ Association pour la restauration des Trois Châteaux de Ribeauvillé

GPS coordinates

Lat.: 48.20289621 - Long.: 7.30535030
Nearby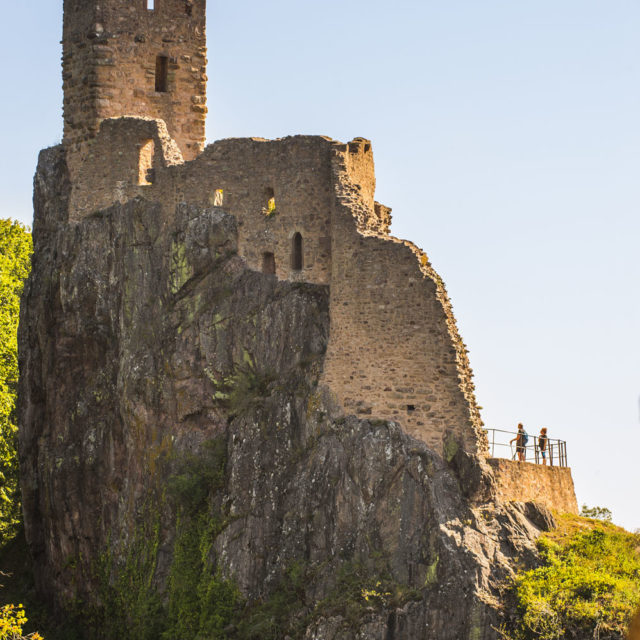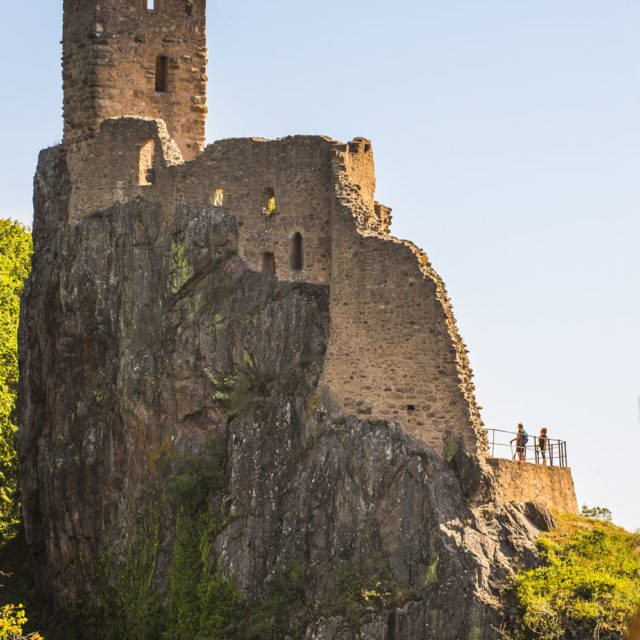 Perched on its impressive granite peak at an altitude of 528 m, below Saint Ulrich, it is the smallest of...