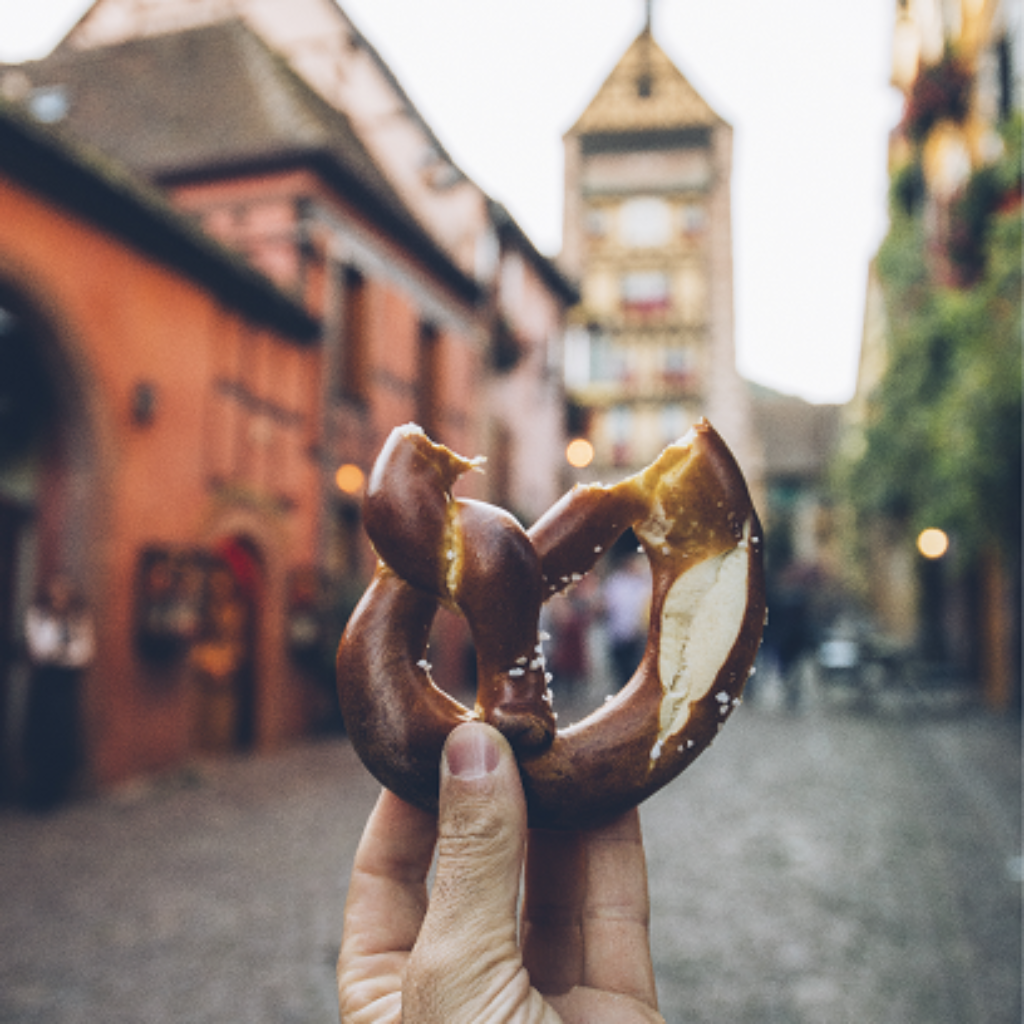 Fortified city
Riquewihr
Between the ridges of the Vosges and the plain of Alsace, this magnificent medieval city, immortalised by the artist Hansi, has for centuries combined the quality of its architecture with that of its wines, hence its nickname 'pearl of the Alsatian vineyard'.
Markers
Riquewihr is first mentioned in 1094. The village was then a property of the Counts of Horbourg who built the first fortified enclosure in 1291. Riquewihr obtained town status in 1320. Its golden age dates back to the 16th century, during which it grew very rich thanks to the vineyard. The city was united with France in 1796. It suffered little damage during the two world wars, which explains its exceptional state of conservation.
History
In the 17th century, Marie Wolf, a young inhabitant of Riquewihr, was living happily with her fiancé. But her happiness was not to last because war broke out and her fiancé was killed. Marie then lived as a recluse with her black cat as her only companion, and so the villagers nicknamed her 'the witch'. One evening when she was out walking on the ramparts of the besieged town, the enemy soldiers fled, terrorised by her prolonged sobs. Grateful, the Riquewihrians declared her benefactor and guardian of the town. The story spread in the region and since then, every inhabitant hung a witch at his window to ward off evil.
Key points
Its perfectly preserved perimeter walls conceal a very old heritage: a gate and houses from the 13th century (Dolder), but also the whole range of carved half-timberings, oriels, interior courtyards, old wells and fountains which make Riquewihr an open air museum of the rich Alsatian past.
Practical informations
Address


68340 Riquewihr

Nearest tourism office

Office de tourisme Pays de Ribeauvillé-Riquewihr
10 Grand'rue - 68150 Ribeauville
03 89 73 23 23 - info@ribeauville-riquewihr.com
www.ribeauville-riquewihr.com - Facebook @paysribeauvilleriquewihr

GPS coordinates

Lat.: 48.16671513 - Long.: 7.29749680
Nearby