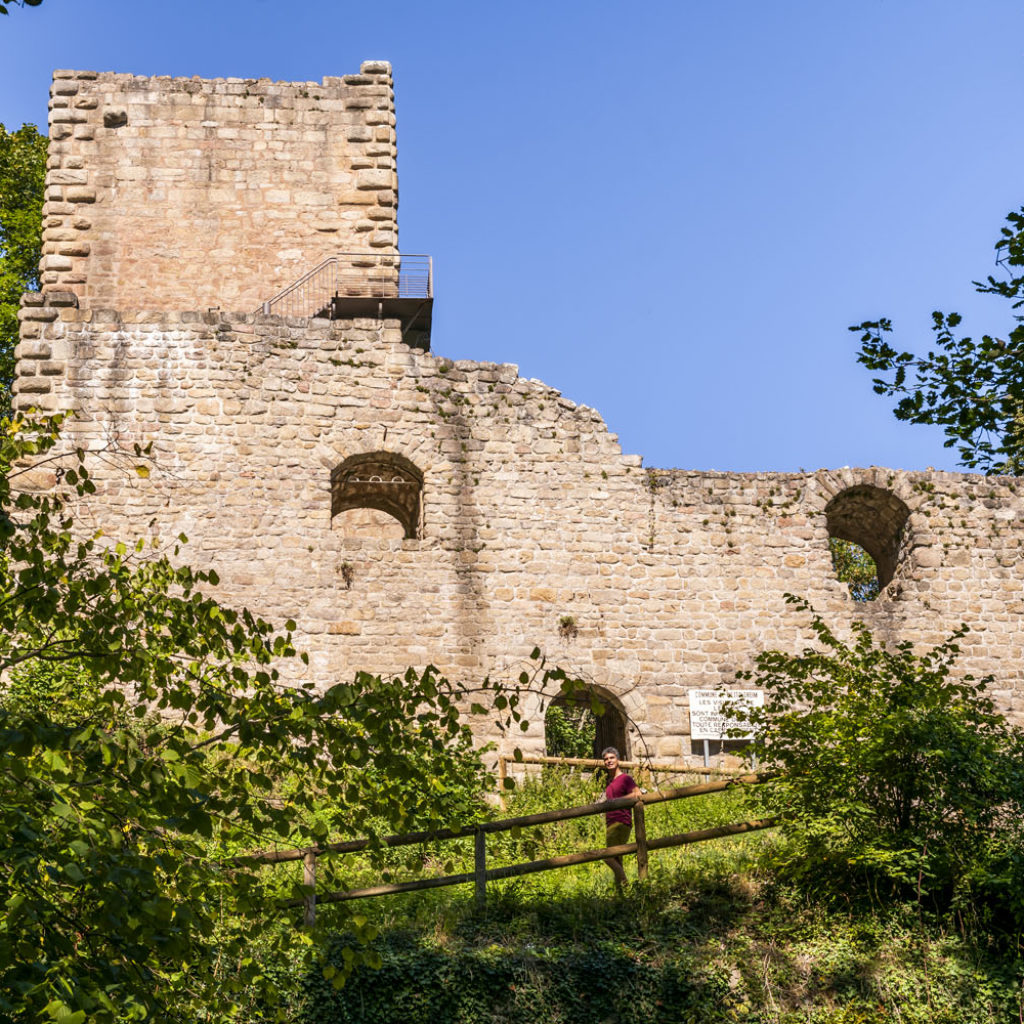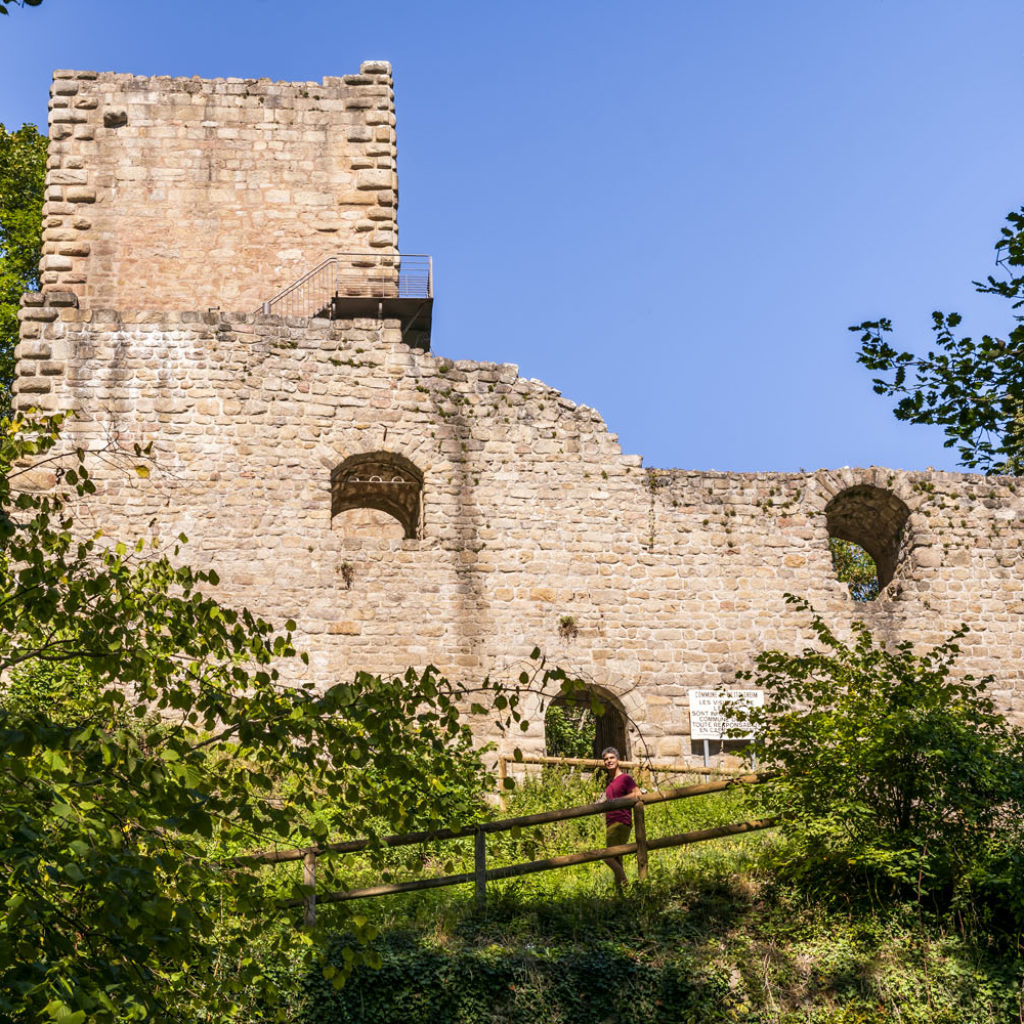 Ruin to visit
Hagueneck Castle
In the opulent forest overlooking Wettolsheim, nestled at the bottom of a secluded valley at an altitude of 420 m, the romantic ruin of the Hagueneck is thought-provoking.
Markers
Noted around 1263 as the property of Burckhard de Hagueneck, vassal of the Bishop of Strasbourg, this castle belonged to powerful families in the region, notably the Zorns, the Landsbergs, the Ribeaupierres and the Rusts. Destroyed by Swedish troops during the Thirty Years' War, the keep has been restored in part with the support of a local association.
History
During the terrible winter of 1945, the population of the surrounding villages found refuge in the castle ruins while the battle for liberation was raging around Colmar, marking the end of the Second World War.
Key points
Its small inner courtyard, the palace with its windows and traces of an old fireplace as well as the keep are easy to access.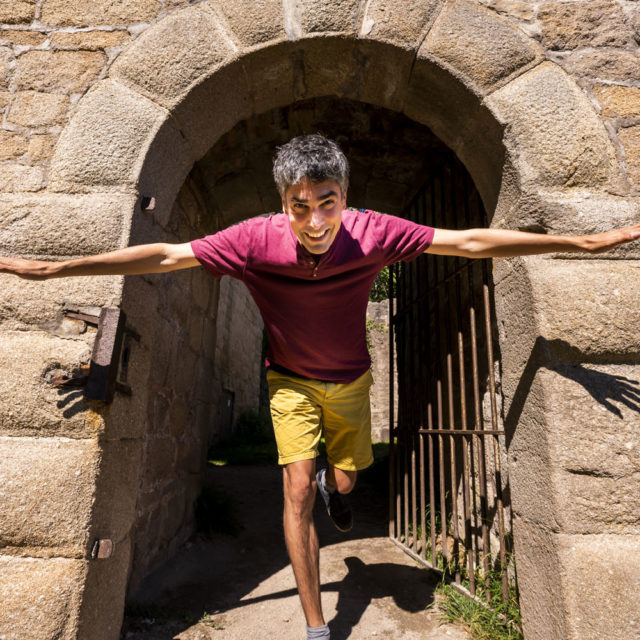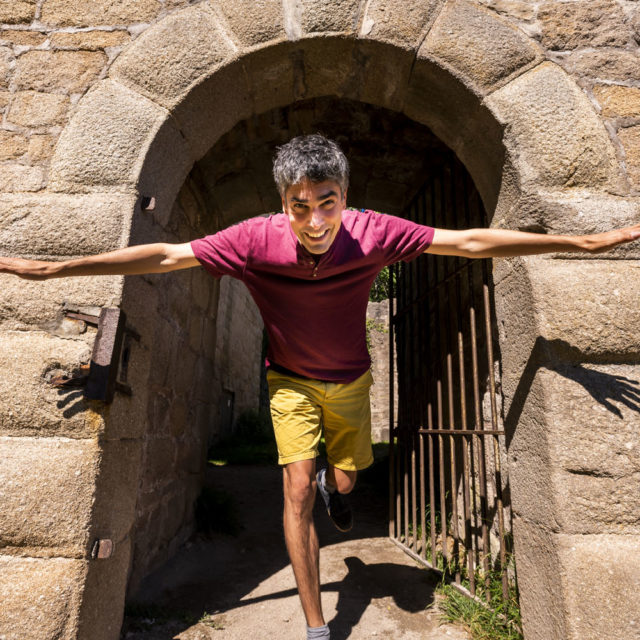 Practical informations
Address


68920 Wettolsheim

Access

From Colmar, head towards Wettolsheim and west through the vineyard. After a few kilometres you will arrive at a car park which provides access to the ruin (follow the red diamond signs).

Walk time from car park

10 min

Nearest tourism office

Office de tourisme Eguisheim et environs
22A Grand-Rue, 68420 Eguisheim
03 89 23 40 33 - info@ot-eguisheim.fr
www.ot-eguisheim.fr/fr/le-chateau-du-hagueneck.html

Conservation association

Les veilleurs de châteaux du Haut-Rhin
03 89 30 63 61 - veilleursdechateaux@haut-rhin.fr
Facebook : @Veilleurs-de-châteaux-alsace-Haut-Rhin

GPS coordinates

Lat.: 48.05233178 - Long.: 7.27508426
Nearby