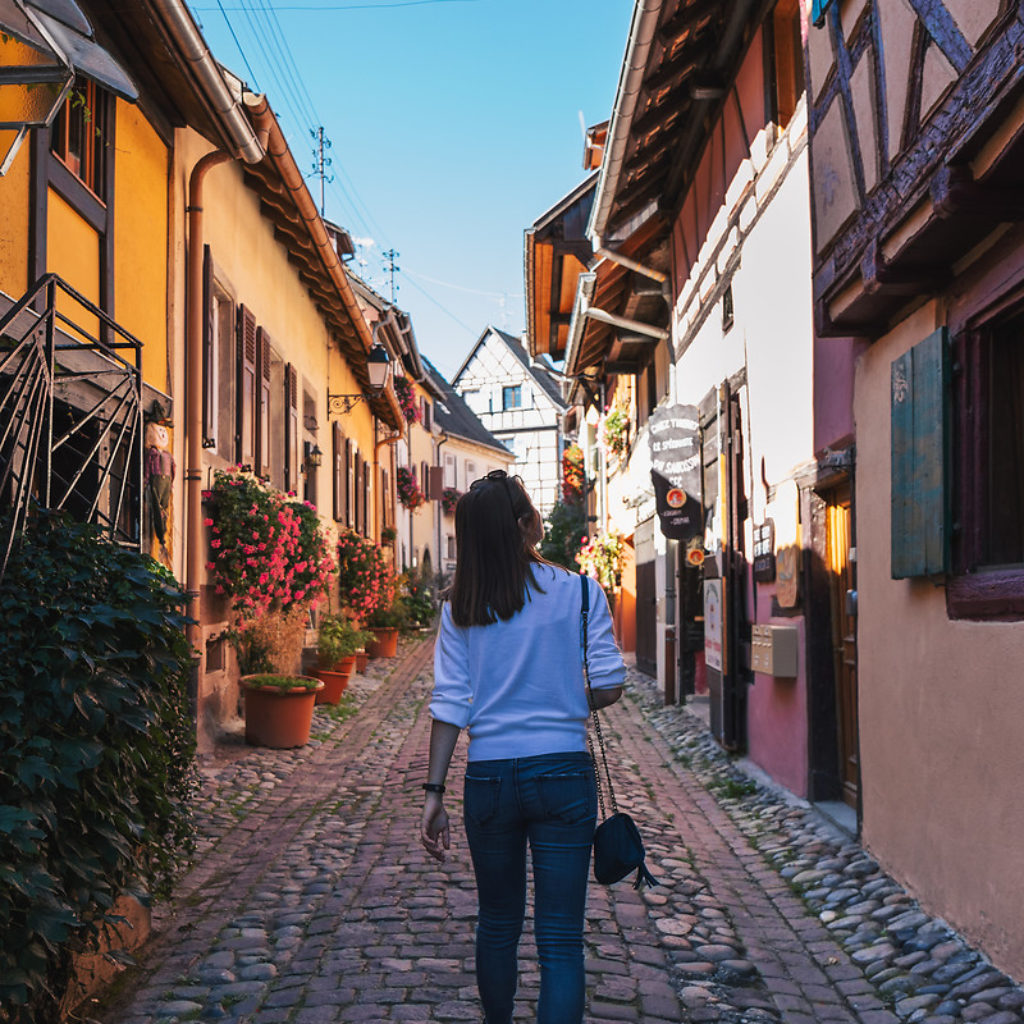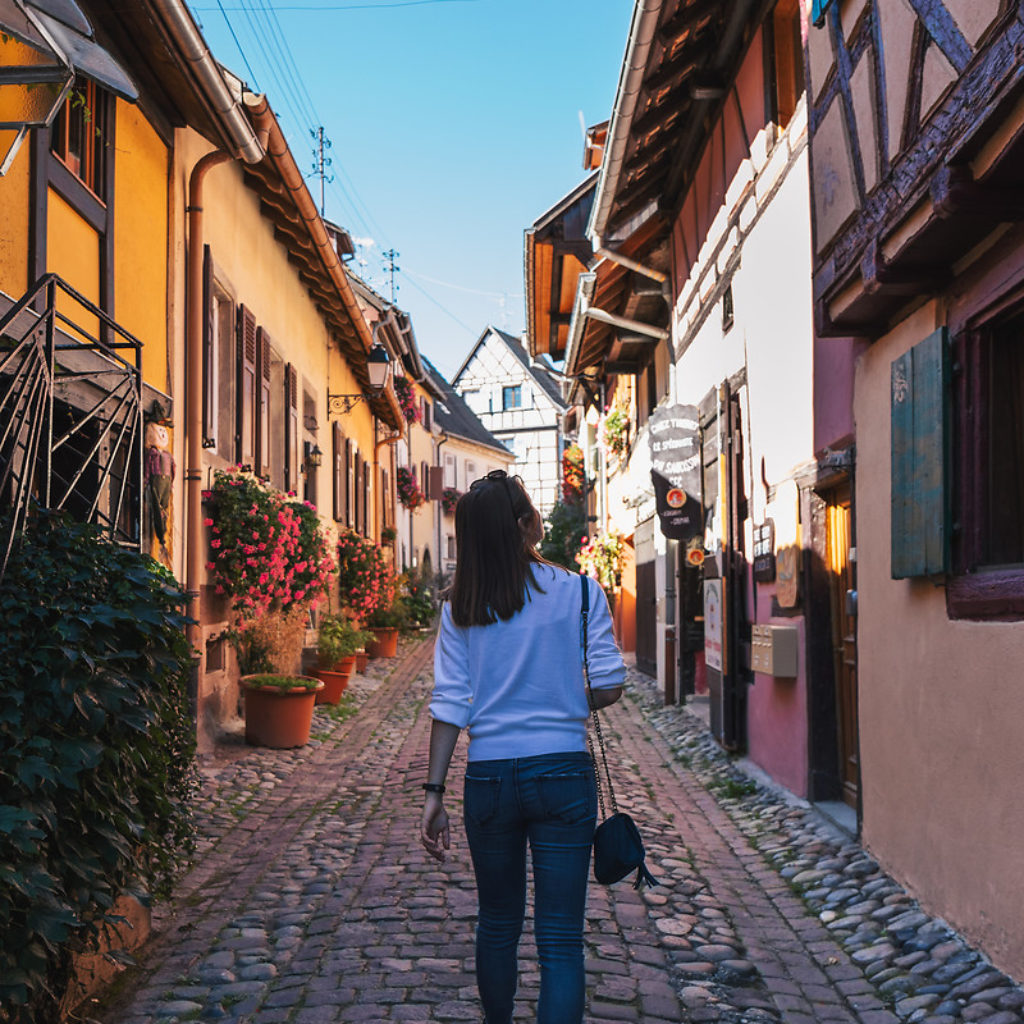 Fortified city
Eguisheim
Ranked among the most beautiful villages in France and 'Favourite Village of the French in 2013', Eguisheim is a small compilation of the charms of medieval Alsace, with its ramparts and unique architecture. A must-see!
Markers
Occupied since prehistoric times, then in Roman times, the Eguisheim site began its expansion when Eberhard, third Duke of Alsace and nephew of Sainte-Odile, built the first castle around which the city developed around 720. Supposedly the native village of Pope Leo IX who lived in the 1000s, Eguisheim prospered since ancient times thanks to the vine trade which covered the surrounding hillsides.
History
Four centuries ago, the devil fell madly in love with a fair-haired girl, child of a witch from Eguisheim. He married her in an old abandoned castle, in the company of all his infernal court. But gradually, Satan became dull and everything started to go wrong. So much so that his most faithful servants left him, and he found himself alone in his ruin. Since then, during nights of a full moon, desperate groans have echoed from the depths of the Eguisheim towers, nicknamed by the locals as The Three witches.
Key points
Built around its castle (Saint-Léon), the medieval city unfolds in concentric circles. Its alleyways with colourful houses decked with flowers, its fountains, its tithe courtyards (including the remarkable Unterlinden court) and its church sheltering a 'vierge ouvrante' (opening virgin) from the 13th century, tempt you to stroll around. The Christmas market is magical, especially in the company of the night watchman, who recounts anecdotes and legends.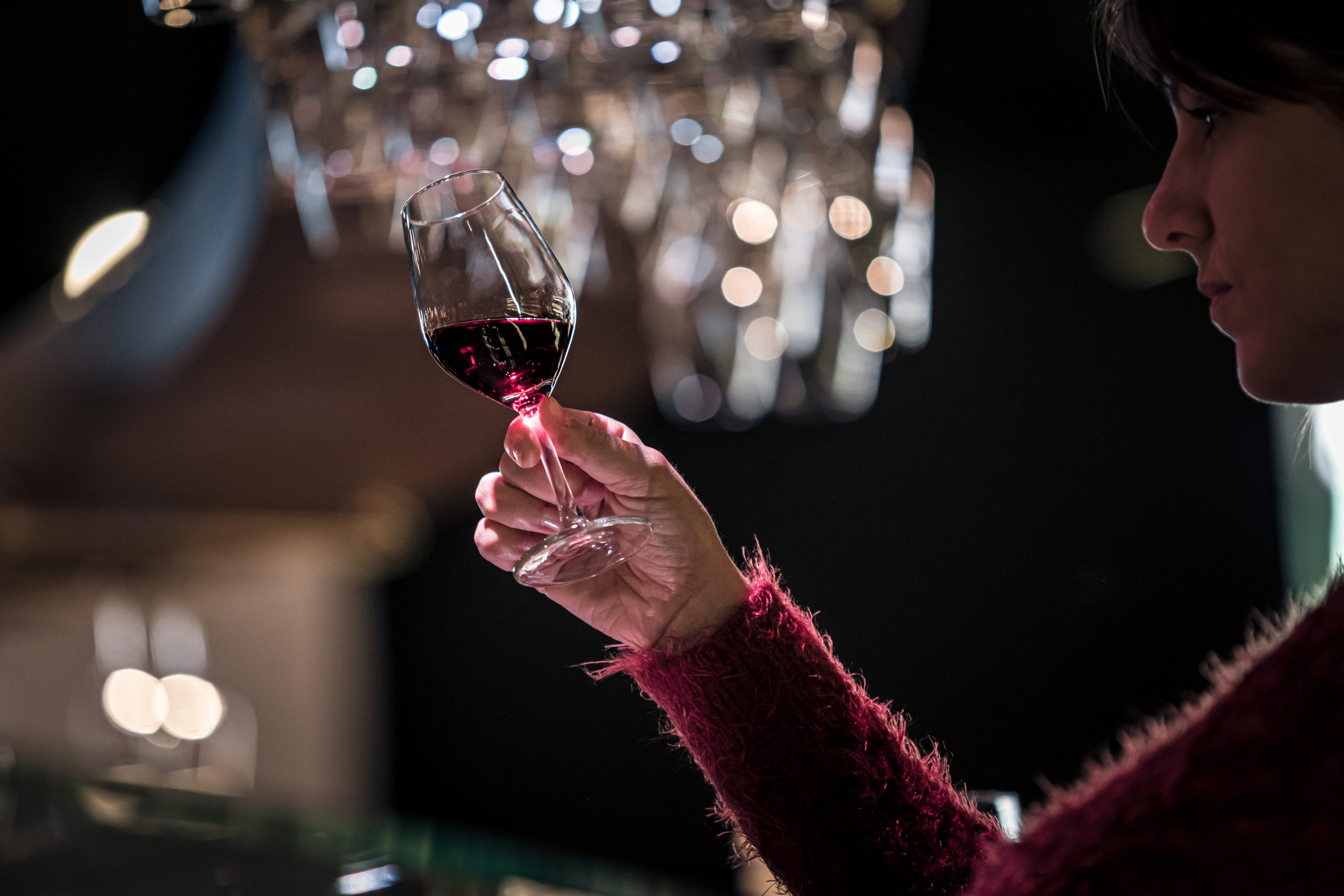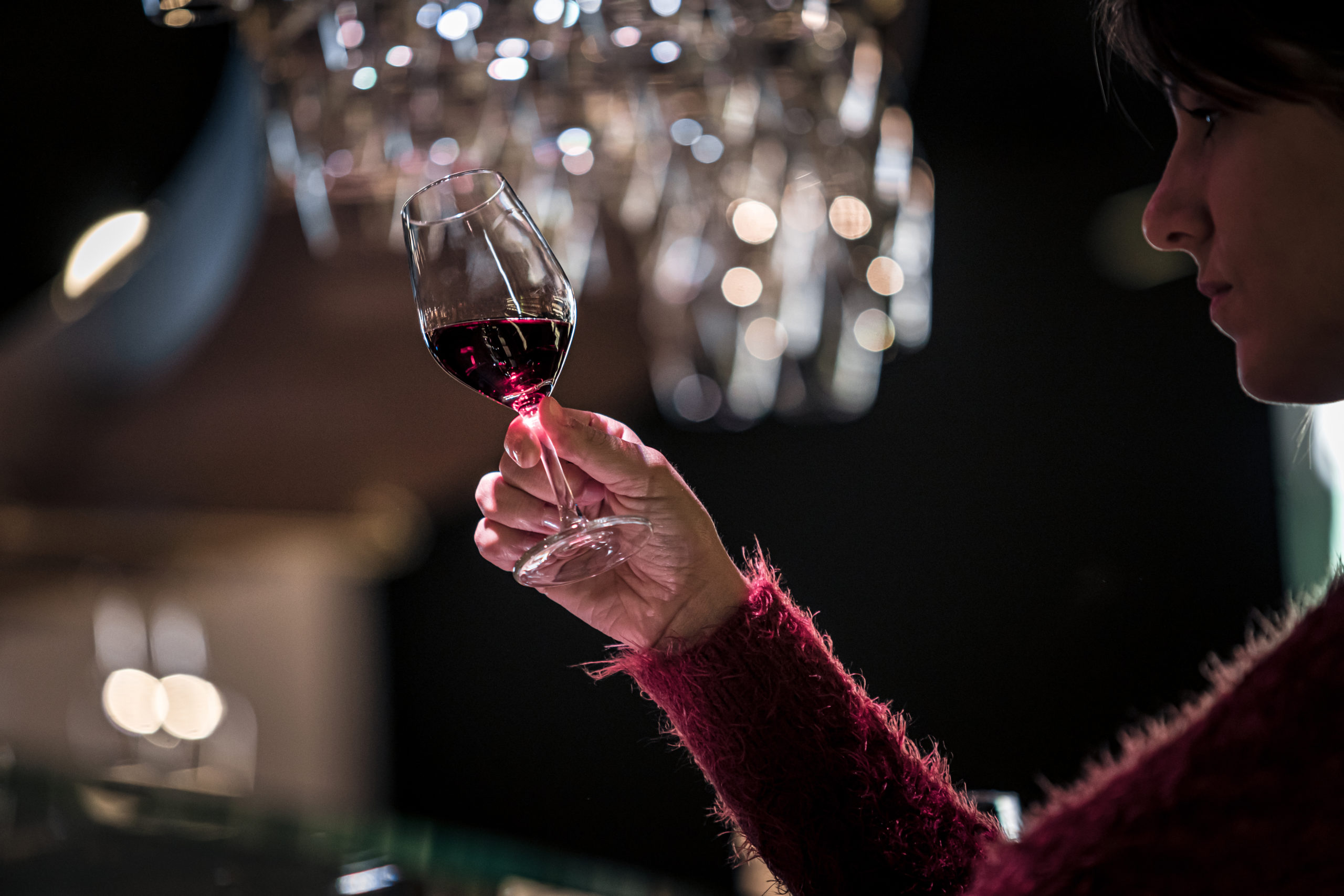 Practical informations
Address


68420 Eguisheim

Nearest tourism office

Office de tourisme d'Eguisheim et Rouffach
22 A Grand'Rue - 68420 - Eguisheim
03 89 23 40 33 - info@tourisme-eguisheim-rouffach.com
www.tourisme-eguisheim-rouffach.com/fr - Facebook @Eguisheim


GPS coordinates

Lat.: 48.04251995 - Long.: 7.30729759
Nearby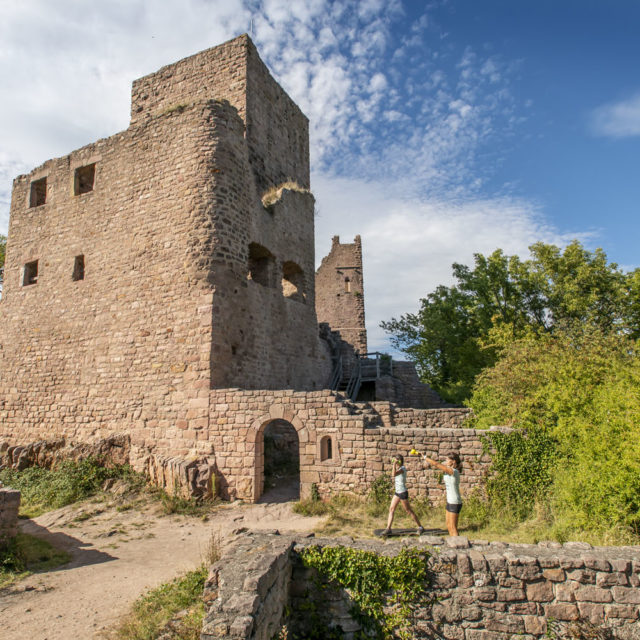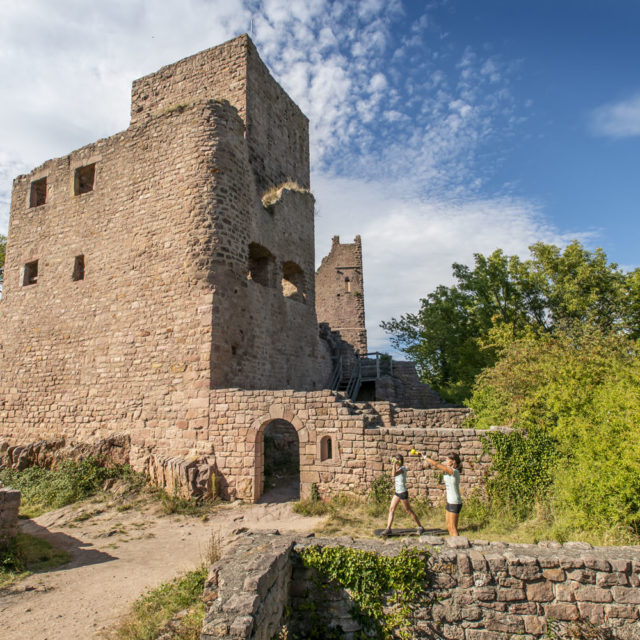 The three castle keeps outlined against Schlossberg Hill overlook Eguisheim and the Alsace plain at an altitude of 591m.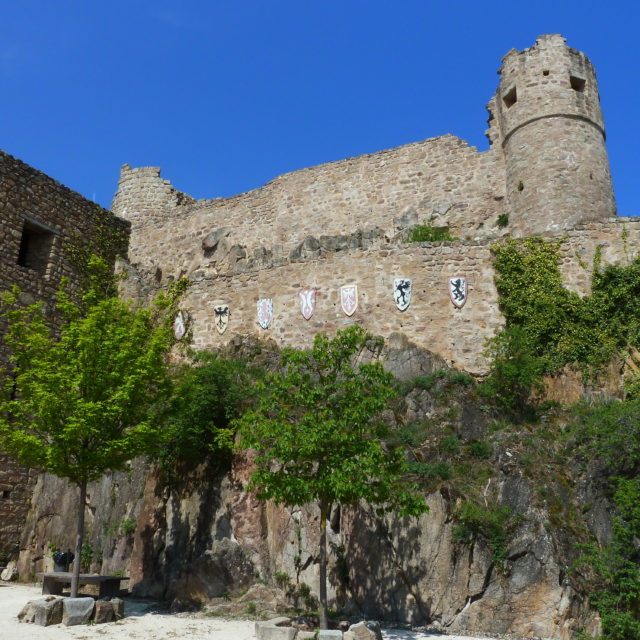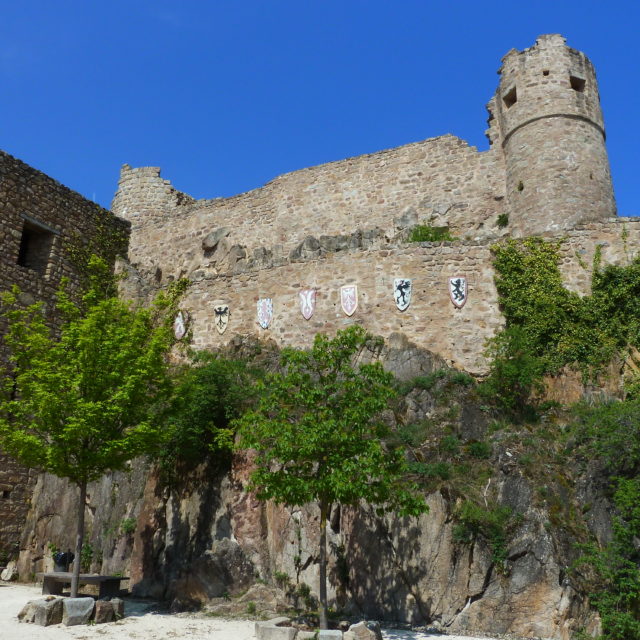 Built against a natural mountain terrace rising to an altitude of 620 m, the Hohlandsbourg wall-walk offers a amazing 360°...