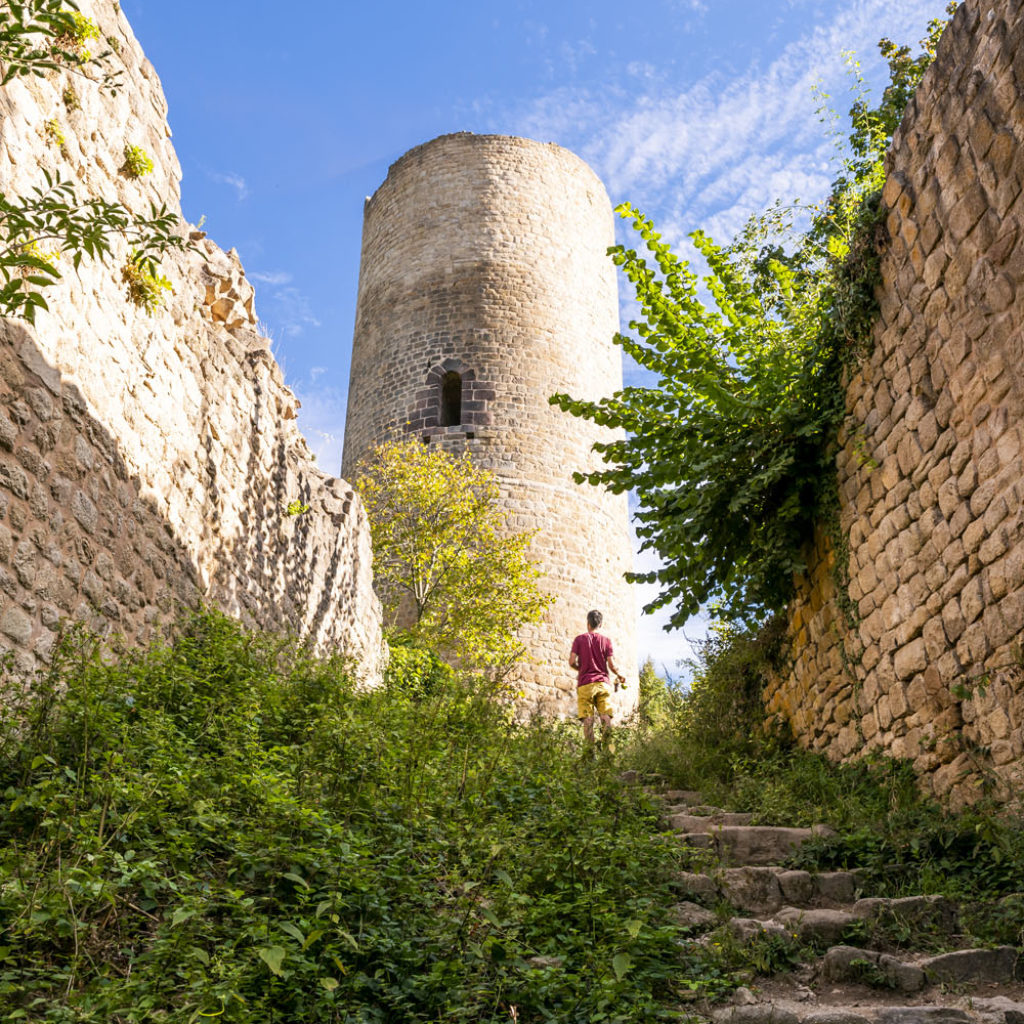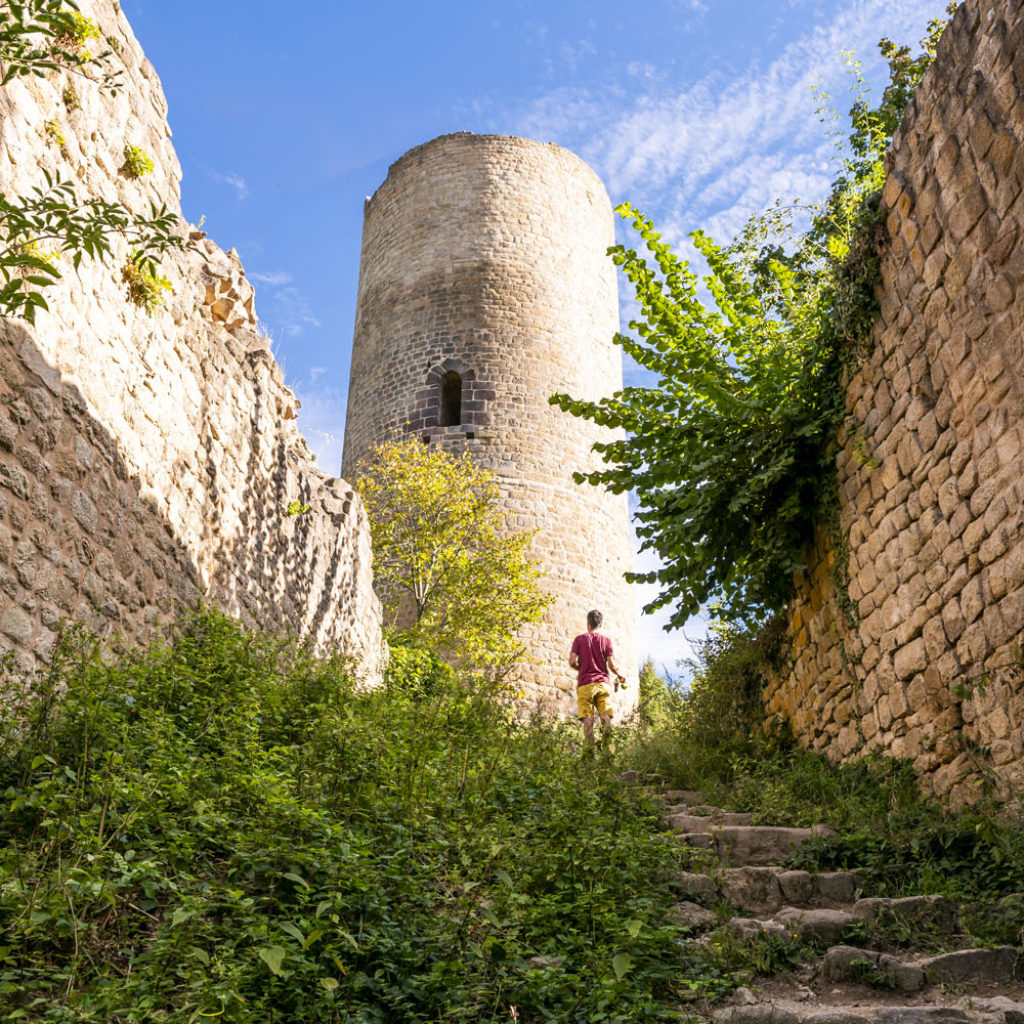 Ruin to visit
Pflixbourg Castle
Not far from Hohlandsbourg Castle, at an altitude of 454 m Pflixbourg Tower emerges from the canopy of Wintzenheim Forest like a lighthouse watching over the Fecht valley.
Markers
Built around 1219 by Albin Wolflin, imperial bailiff of Frederick II of Hohenstaufen, it then served as a residence for the great bailiff, Conrad Werner of Hattstatt. Property of the Ribeaupierres, it was damaged in 1446 in the conflict between them and the Hattstatts for domination of the region. Its strategic position merited its use as an observatory disputed by the Germans and the French during the Great War.
History
A white veil slips furtively through a door; the rustle of a gown brushing over the floor? You have probably just come across the ghost of the White Lady of Pflixbourg Castle. It is said to be the troubled soul of Countess Stéphanie de Ferrette, wife of the great bailiff, who died of boredom in this isolated castle in 1276.
Key points
With its pink sandstone walls located in a bosky bower, the ruin of Pflixbourg plays the picturesque and romance card wonderfully with its keep jutting out like a mast and the vestige of the lord's residence over three floors.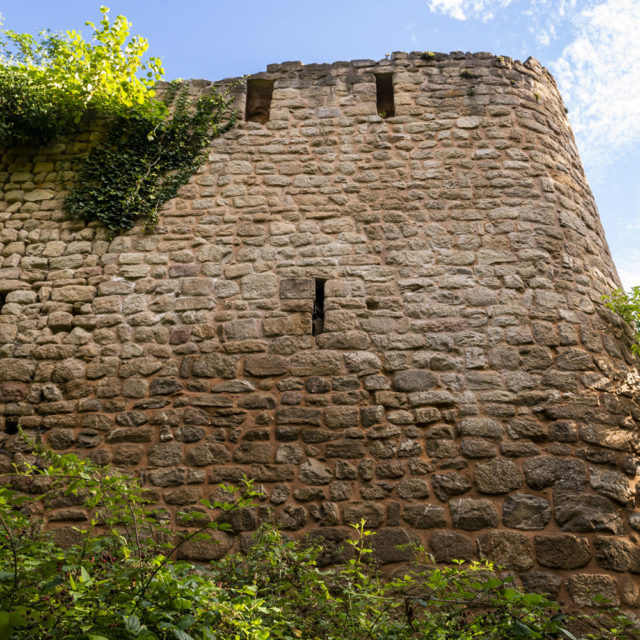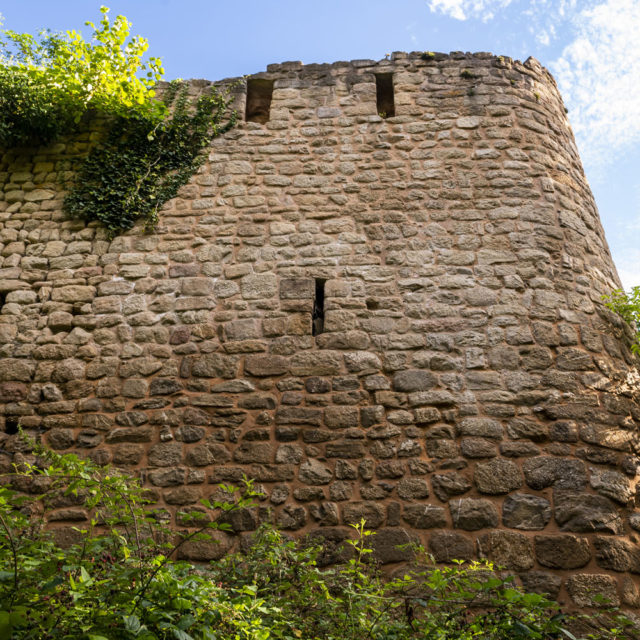 Practical informations
Address

Route des Cinq Châteaux
68920 Wintzenheim

Access

From Wintzenheim, via departmental road 417, head towards Munster. Once in Saint-Gilles, at the horticultural college, take the Five-Castles' tourist road. After an 8-minute drive, you will arrive at a car park on your left. The site can be reached after a few minutes' walk.

Walk time from car park

15 min

Nearest tourism office

Office de tourisme Pays d'Eguisheim et de Rouffach
22a Grand Rue, 68420 Eguisheim
03 89 23 40 33 - info@ot-eguisheim.fr
www.tourisme-eguisheim-rouffach.com - @Eguisheim

Conservation association

Les Amis du Pflixbourg
chateau.pflixbourg@hotmail.fr - 03 89 23 40 33
http://chateau-pflixbourg.fr - Facebook @Association " les amis du Chateau du Pflixbourg "

GPS coordinates

Lat.: 48.06712489 - Long.: 7.25434542
Nearby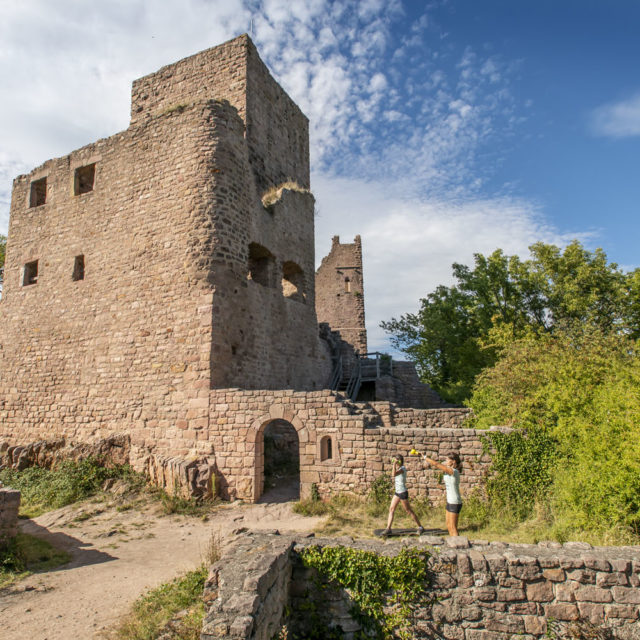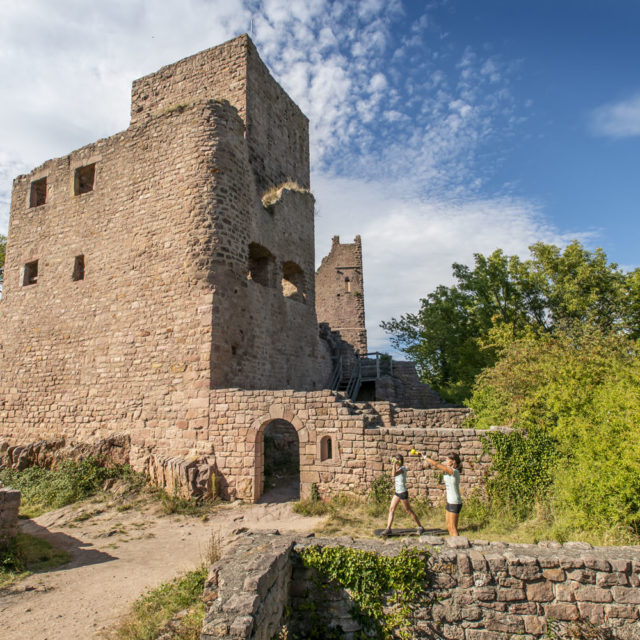 The three castle keeps outlined against Schlossberg Hill overlook Eguisheim and the Alsace plain at an altitude of 591m.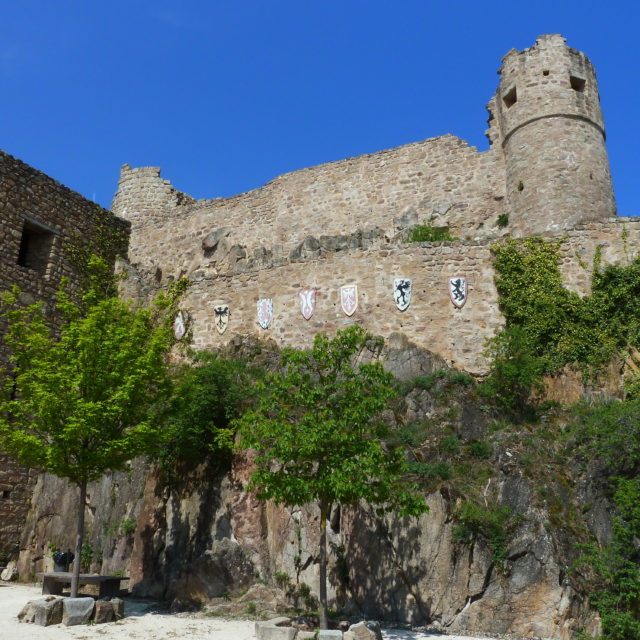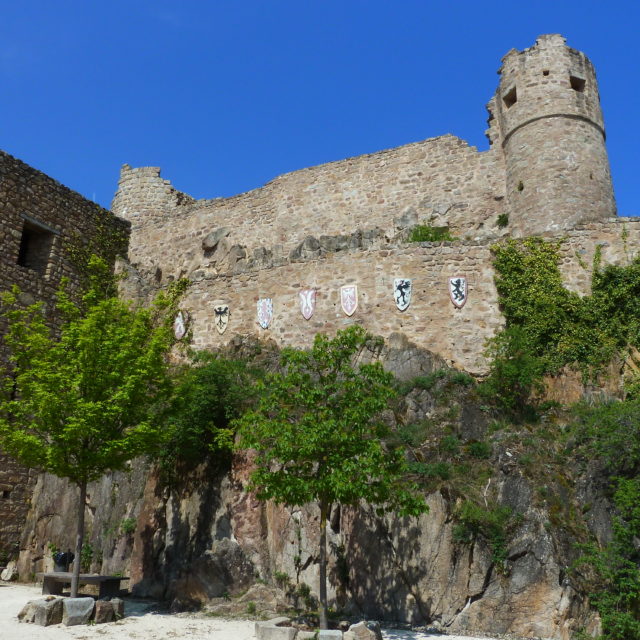 Built against a natural mountain terrace rising to an altitude of 620 m, the Hohlandsbourg wall-walk offers a amazing 360°...