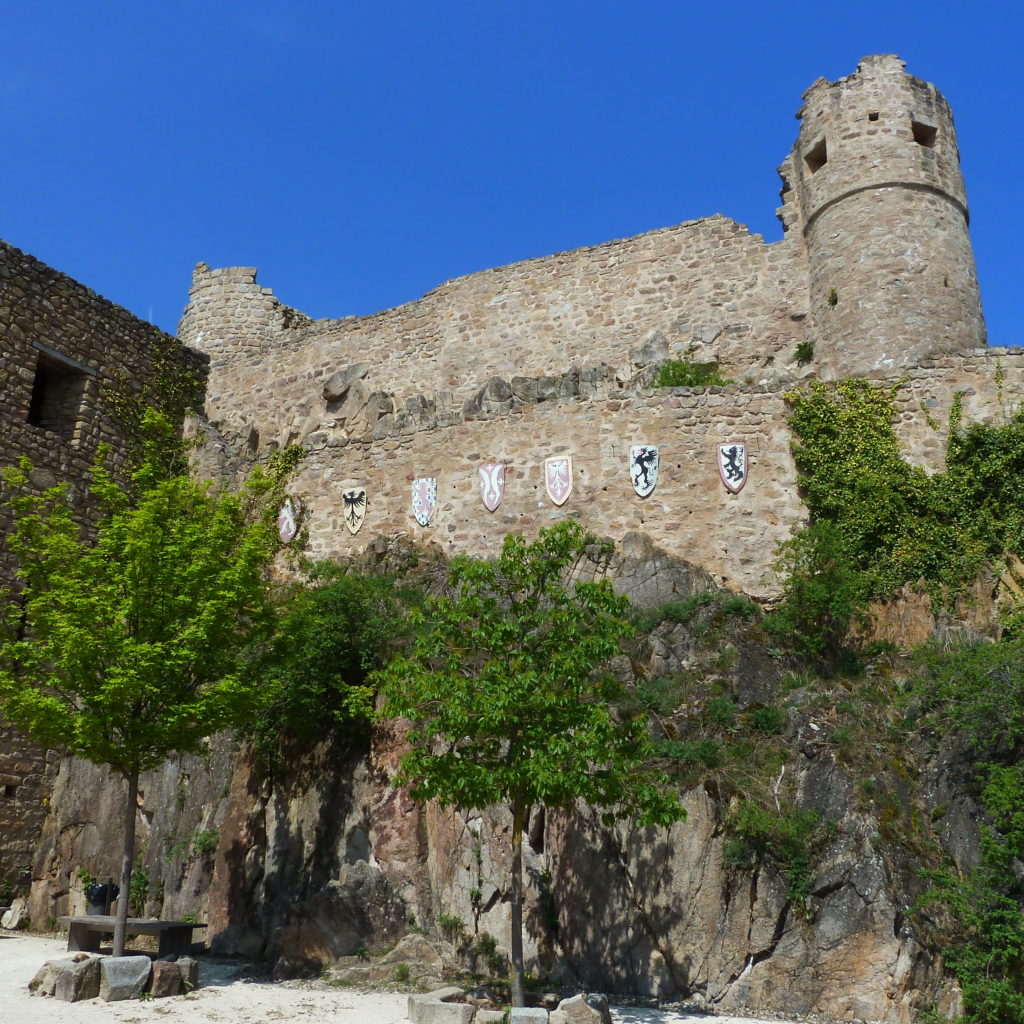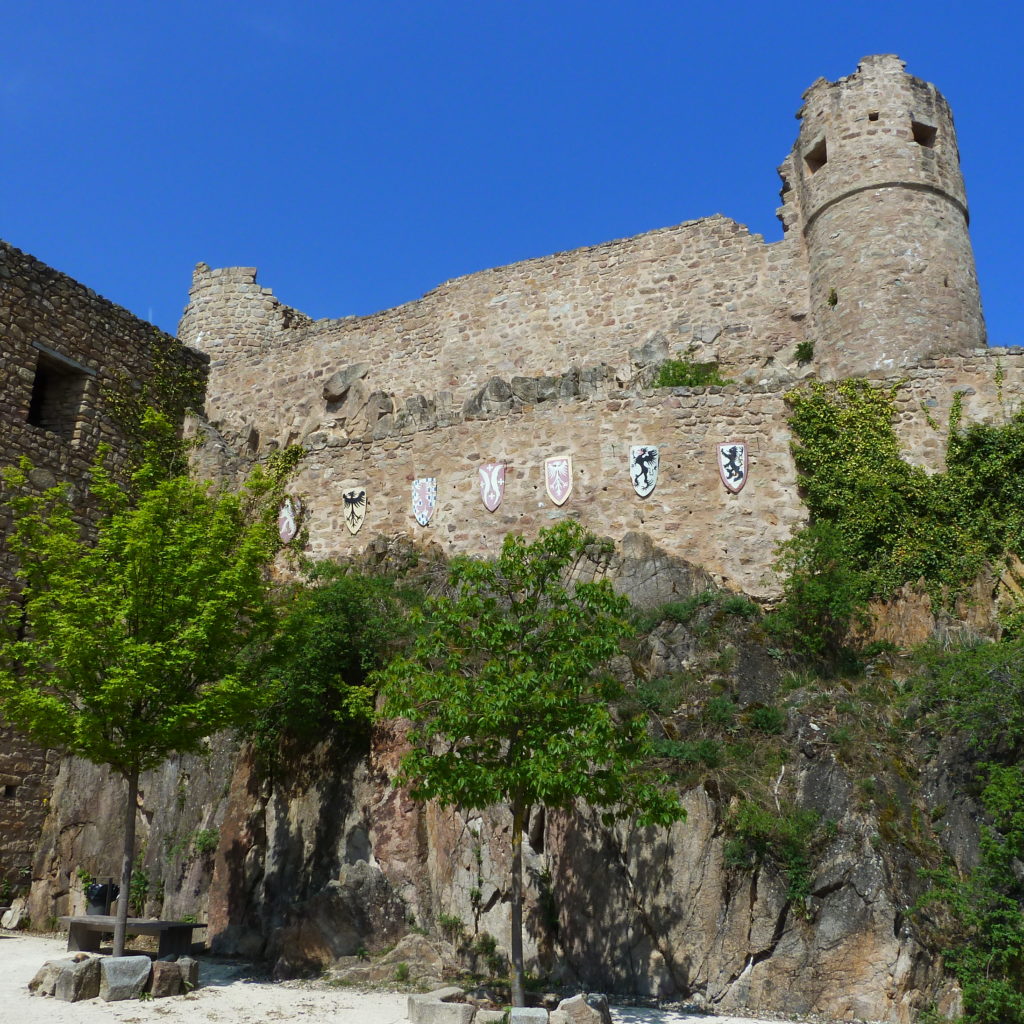 Restored castle
Hohlandsbourg Castle
Built against a natural mountain terrace rising to an altitude of 620 m, the Hohlandsbourg wall-walk offers a amazing 360° panorama of the Alsace plain, the Black Forest, the Bernese Alps and the Eguisheim Castles.
Markers
Rodolphe de Habsbourg founded the castle in 1279 to protect the imperial city of Colmar. The fortress was modernised in the 16th century by Lazare de Schwendi, war adviser to Emperor Maximilian II of Austria, before being dismantled by the Swedes in 1633. Since 2011, the building has been at the heart of a vast architectural project for cultural and touristic development, combining ancient vestiges and contemporary lines.
History
On beautiful summer nights, from the Hohlandsbourg viewpoint you may catch sight of the White Lady of Pflixbourg descending towards the valley. Half woman, half dragon, only the kiss of a valiant knight can restore her appearance of a beautiful girl.
Key points
County town of the Habsburgs, rich with an abundant history, the castle reveals its secrets through a fun and interactive scenographic route to explore with the family. In summer, between rocks and walls, the barbican accommodates a lush medieval garden. The ruins of Pflixbourg can be reached nearby.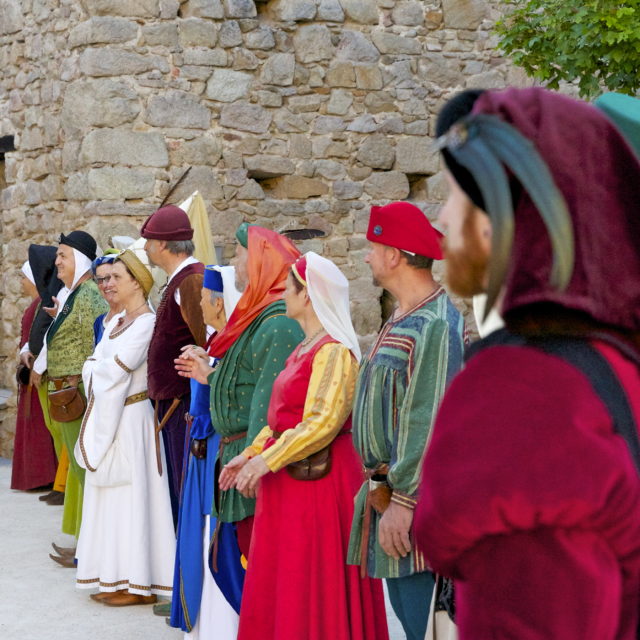 Practical informations
Address

Route des Cinq Châteaux
68920 Wintzenheim

Walk time from car park

10 min

Nearest tourism office

Office de Tourisme du Pays d'Eguisheim et de Rouffach - Bureau d'Eguisheim
22a Grand Rue - 68420 Eguisheim
03 89 23 40 33 - info@ot-rouffach.com
www.ot-eguisheim.fr

GPS coordinates

Lat.: 48.06012684 - Long.: 7.26973057
You would also like
Nearby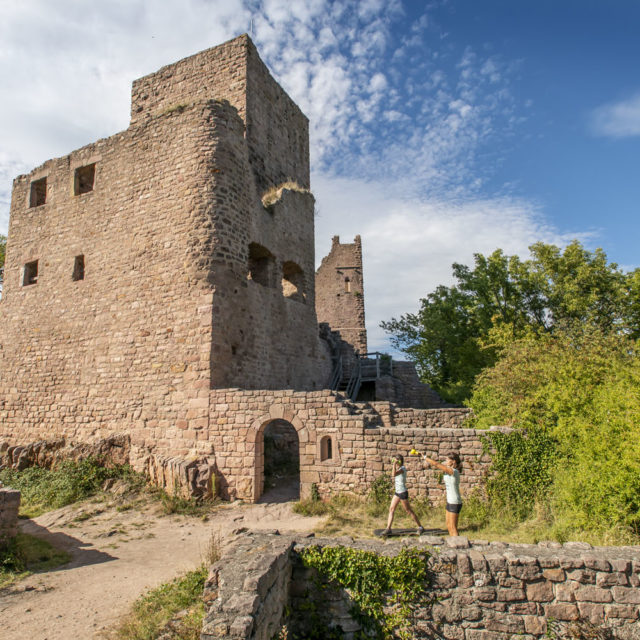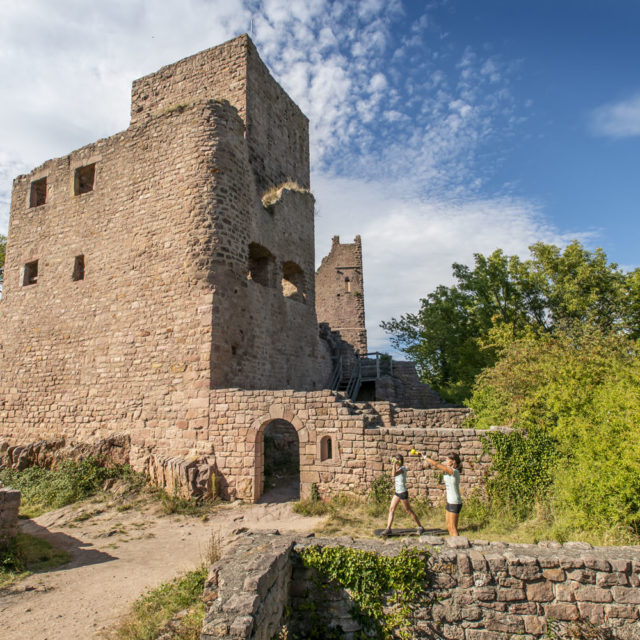 The three castle keeps outlined against Schlossberg Hill overlook Eguisheim and the Alsace plain at an altitude of 591m.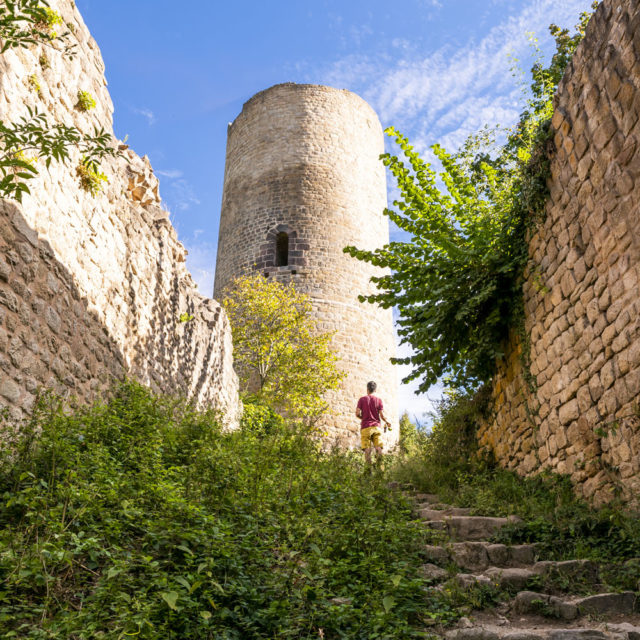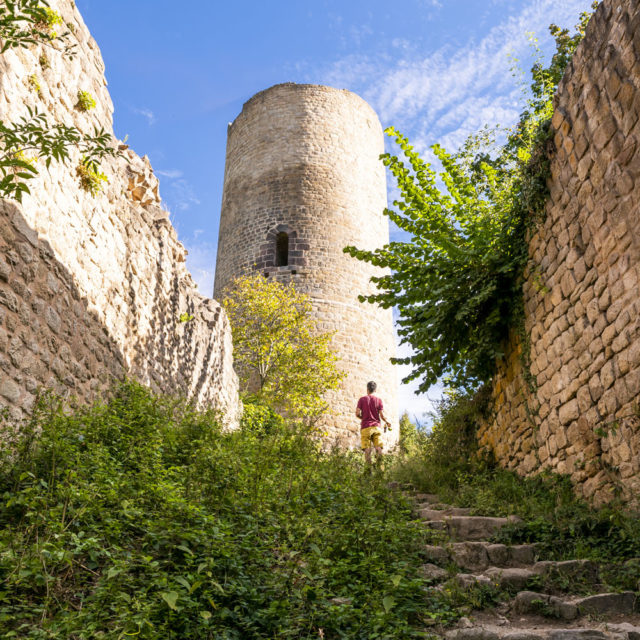 Not far from Hohlandsbourg Castle, at an altitude of 454 m Pflixbourg Tower emerges from the canopy of Wintzenheim Forest...