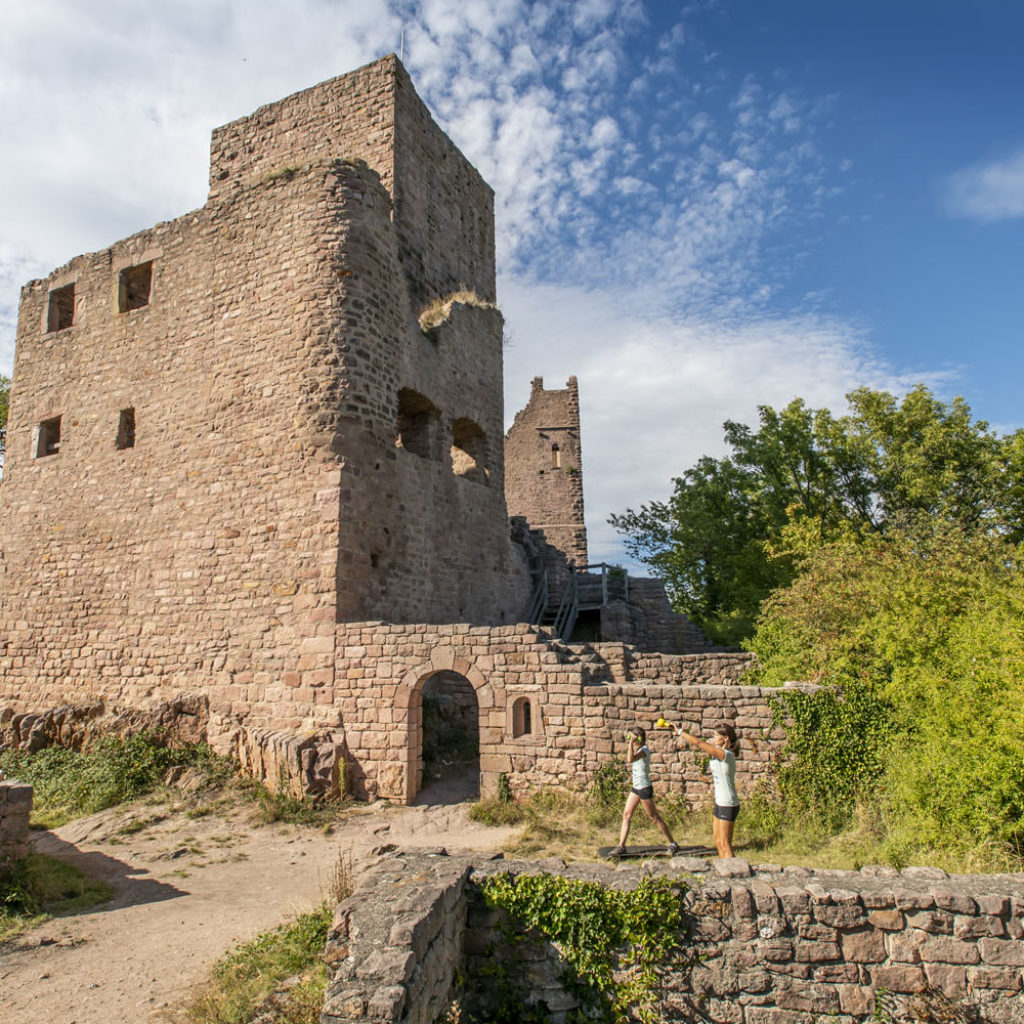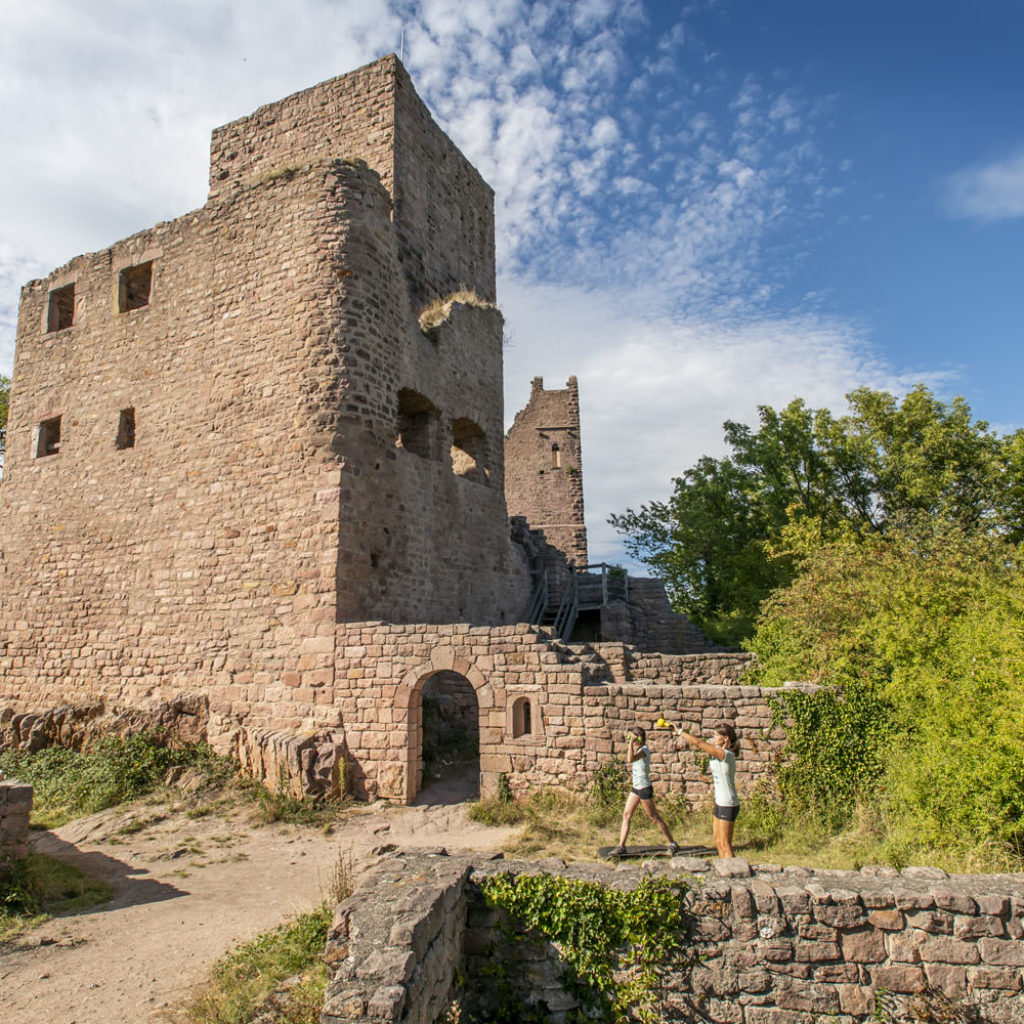 Ruin to visit
Eguisheim Castles
The three castle keeps outlined against Schlossberg Hill overlook Eguisheim and the Alsace plain at an altitude of 591m.
Markers
These three castles were built between the 11th and the 12th century. In the centre is the oldest, Wahlenbourg, with its lord's residence, property of the Count of Eguisheim, Hugues IV. Then came the building of the northernmost castle, the Dagsbourg and finally the third called Weckmund, built in the 12th century. At the time, these three pink sandstone keeps formed a single castle, which was gradually destroyed and then abandoned from the 15th century.
History
It was in this castle, mentioned for the first time in 'la Bulle de la Rose d'or' (a papal edict conferring the Golden Rose) in 1049, that Bruno of Eguisheim, future Pope Leo IX, was born. According to local belief, the Eguisheim Castles were: one a source of fire, the other a source of water, the third a gold mine. Some also say that the three towers served as sundials for workers on the plain. At eleven o'clock, the castle's shadow completely covered the facade of Dagsbourg, at noon that of Wahlenbourg and at one o'clock that of Weckmund.
Key points
The square keep of the primitive castle (12th century), and the vestiges of the residential chamber and Saint Pancrace Chapel are remarkably well preserved. It is also the starting point of the 'Route des Cinq Châteaux' (Five Castles' Road) which covers more than twenty kilometres and also links the castles of Hohlandsbourg and Pflixbourg.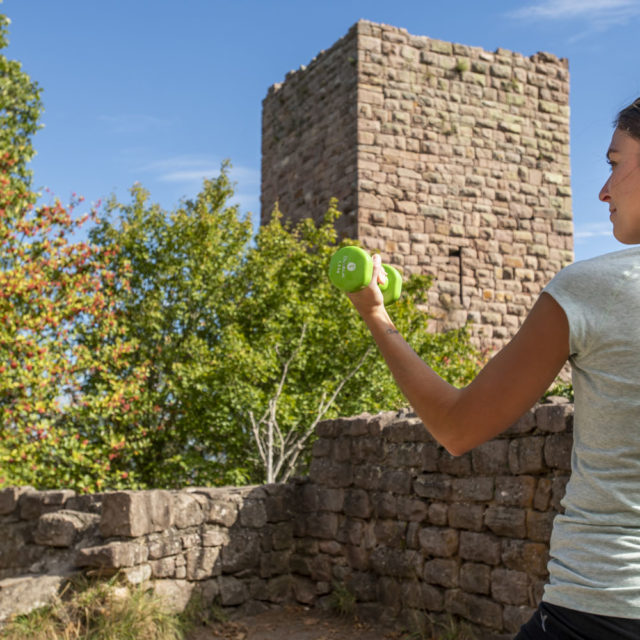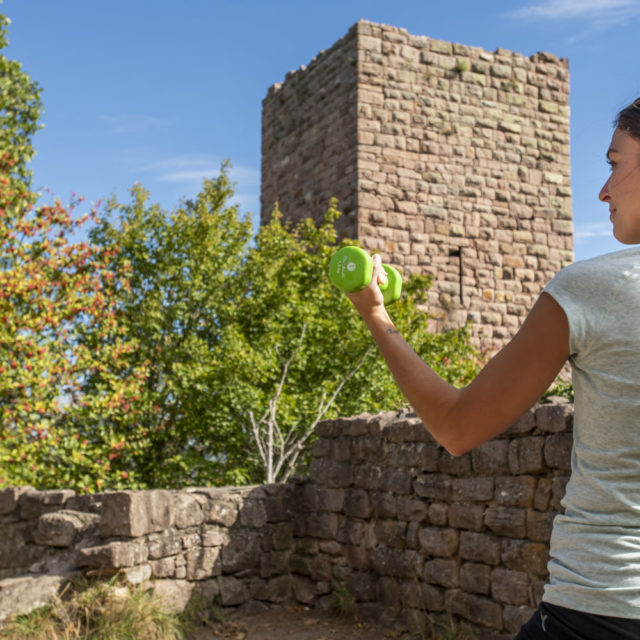 Practical informations
Address

Route des Cinq Châteaux
68420 Eguisheim

Access

Access to the car park is via 'Route des 5 Châteaux' (Five Castles' Road) from Husseren-les-Châteaux or from its other end near Wintzenheim. The site is signposted from the car park. Follow the signs for 'Chemin des châteaux forts'. (Fortified Castles' Trail).

Walk time from car park

10 min

Nearest tourism office

Office de tourisme Pays d'Eguisheim et de Rouffach
22a Grand Rue, 68420 Eguisheim
03 89 23 40 33 - info@ot-eguisheim.fr
www.ot-eguisheim.fr - Facebook @Eguisheim

Conservation association

Les veilleurs de châteaux du Haut-Rhin
03 89 30 63 61 - veilleursdechateaux@haut-rhin.fr
Facebook @Veilleurs de châteaux alsace - Haut-Rhin

GPS coordinates

Lat.: 48.03889742 - Long.: 7.27303505
Nearby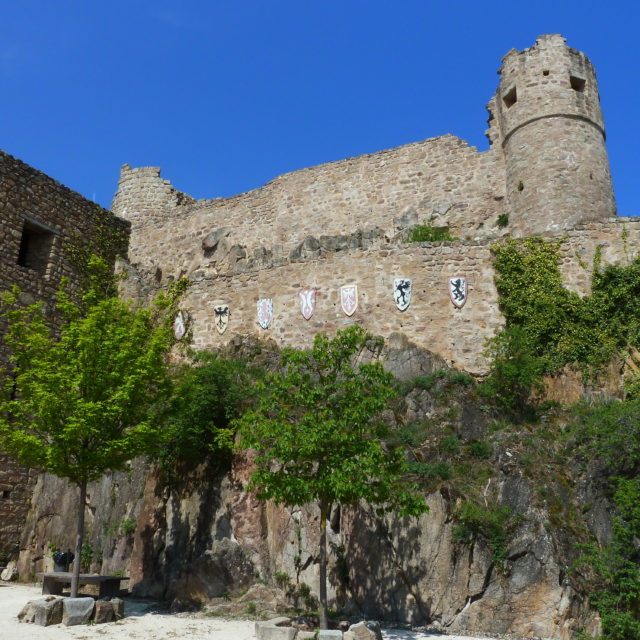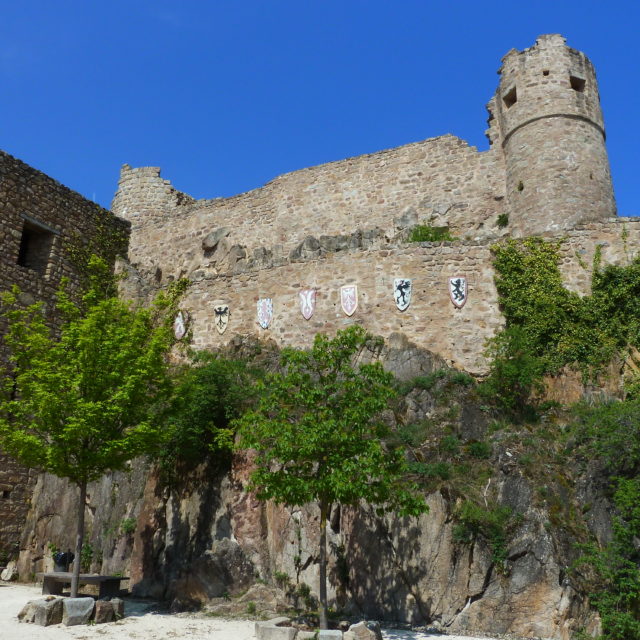 Built against a natural mountain terrace rising to an altitude of 620 m, the Hohlandsbourg wall-walk offers a amazing 360°...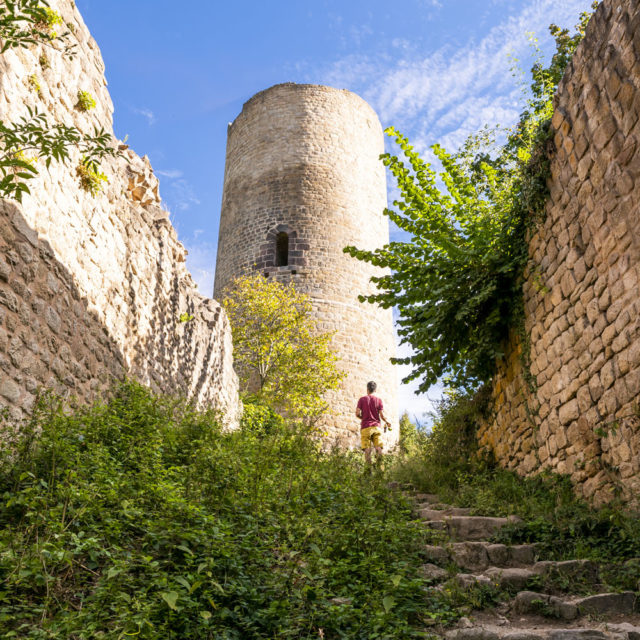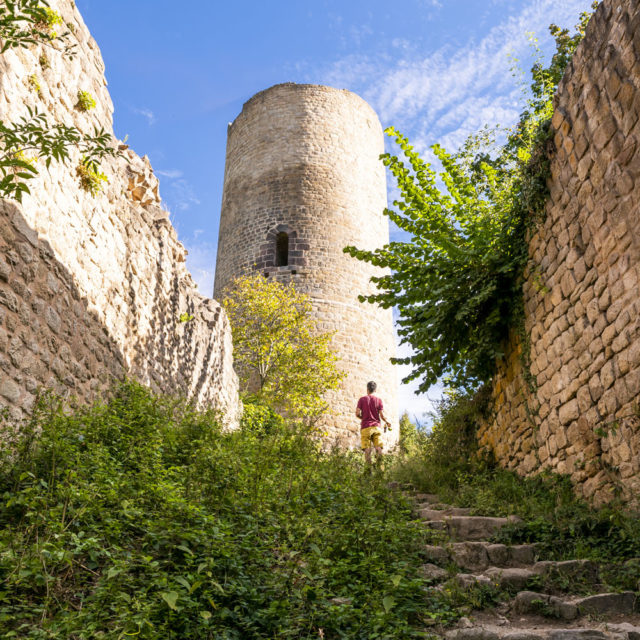 Not far from Hohlandsbourg Castle, at an altitude of 454 m Pflixbourg Tower emerges from the canopy of Wintzenheim Forest...