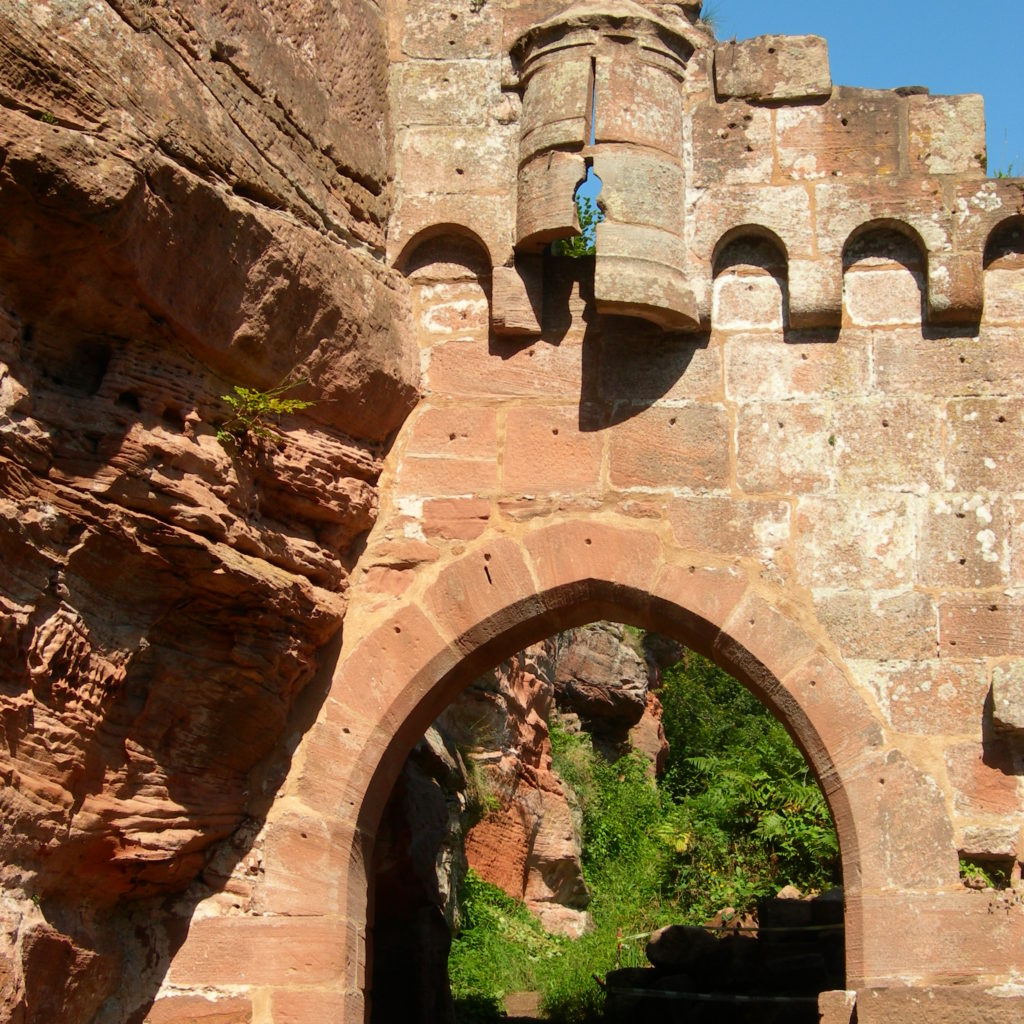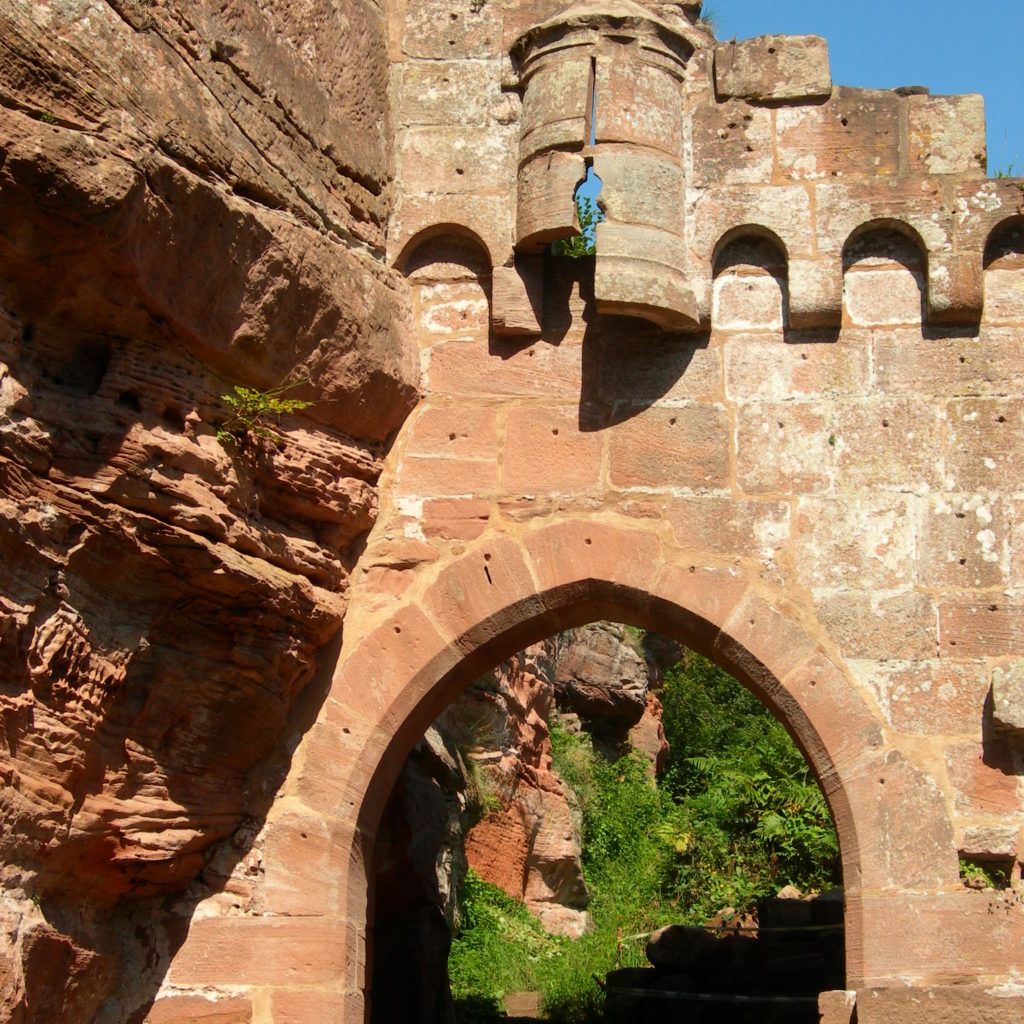 Ruin to visit
Schoeneck Castle
Solidly embedded in the rock at an altitude of more than 400 m and in the heart of a lush forest, the castle overlooks the hills of the Northern Vosges Regional Nature Park.
Markers
The castle would have been built around 1250 by Jean de Schoeneck, in the service of the Hohenstaufens, and enfeoffed to the Lords of Lichtenberg. Bishop Jean de Lichtenberg began work there in the 14th century. The site then passed to the Counts of Deux-Ponts-Bitche who, around 1547, commissioned the Lords of Durckheim to modernise its defensive system. It is one of the rare Alsatian castles to resist the ravages of the Thirty Years' War.
History
During a drunken evening at the Schoeneck in 1552, Lord Cunon of Durckheim was visited by two ghost riders who spoke to him in these terms: "Gather your soldiers without delay and hasten to the aid of Windstein Castle!. Obeying, once again, the strange apparition, he foiled a surprise attack at Windstein on the faith of an alcoholic hallucination!
Key points
Restored by the Cun Ulmer Grün Association, the castle is remarkably well preserved. A magnificent Lombard frieze adorns the front door surmounted by a small turret called a pepper-box. Semi-troglodyte, the castle is partly dug into the rock.
Practical informations
Address


67110 Dambach

Access

From Windstein, take the D 53 towards Obersteinbach. Before the Langthal pass, there is a car park with a sign bearing a photo of the Schoeneck. From the car park, two paths lead to Schoeneck: one of them directly, taking 25 minutes (green triangle) but with a very steep slope, and the other, more pleasant, (recommended) taking 35 minutes following the red triangles and the signs for the Fortified Castles' Trail.

Walk time from car park

35 min

Nearest tourism office

Office de tourisme de Niederbronn-les-Bains
6 place de l'Hôtel de Ville, Niederbronn-les-Bains
03 88 80 89 70 - office@niederbronn.com
www.niederbronn.com - Facebook @niederbronn

Conservation association

Cun Ulmer Grün
chateau.schoeneck@gmail.com - 06 08 00 69 86
Facebook @Château du Schoeneck - Burg Schoeneck - Schoeneck Castle
http://chateau.schoeneck.free.fr/

GPS coordinates

Lat.: 49.01871232 - Long.: 7.65857577
Nearby