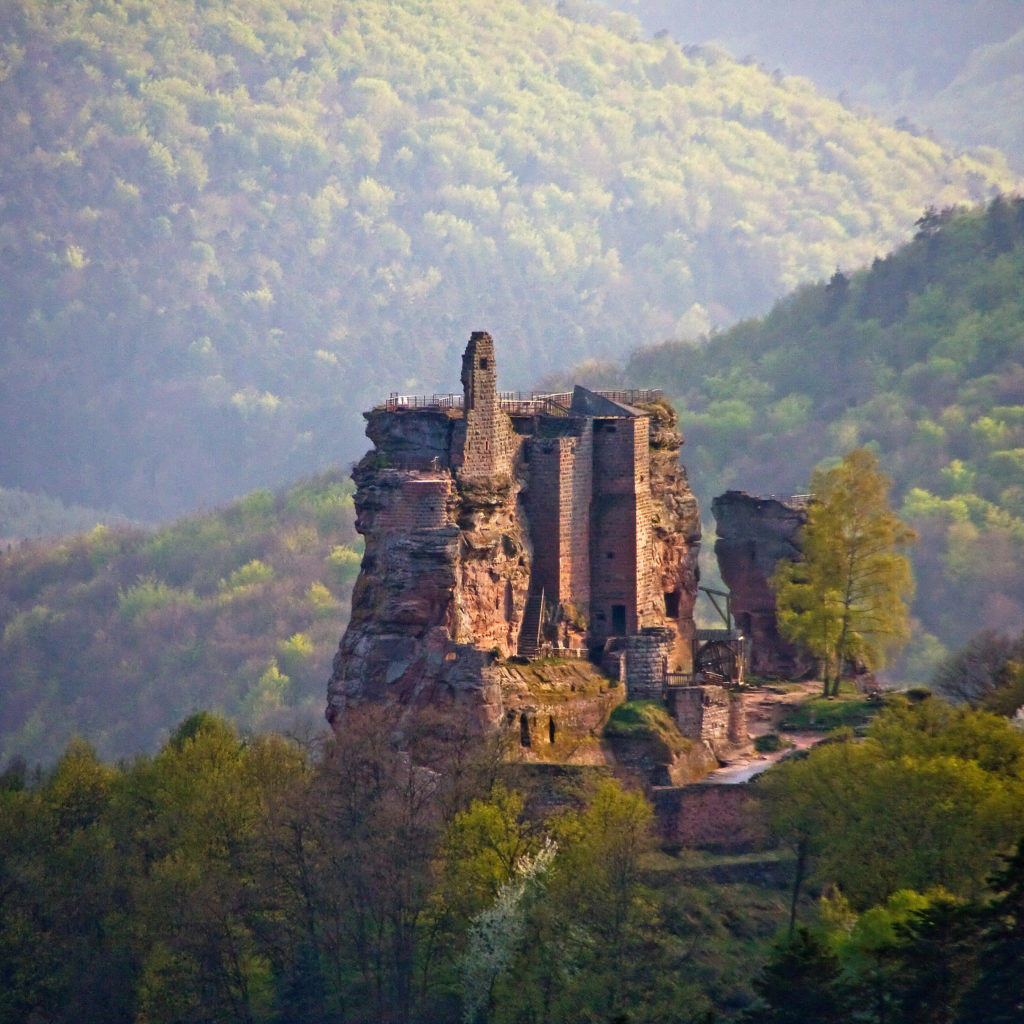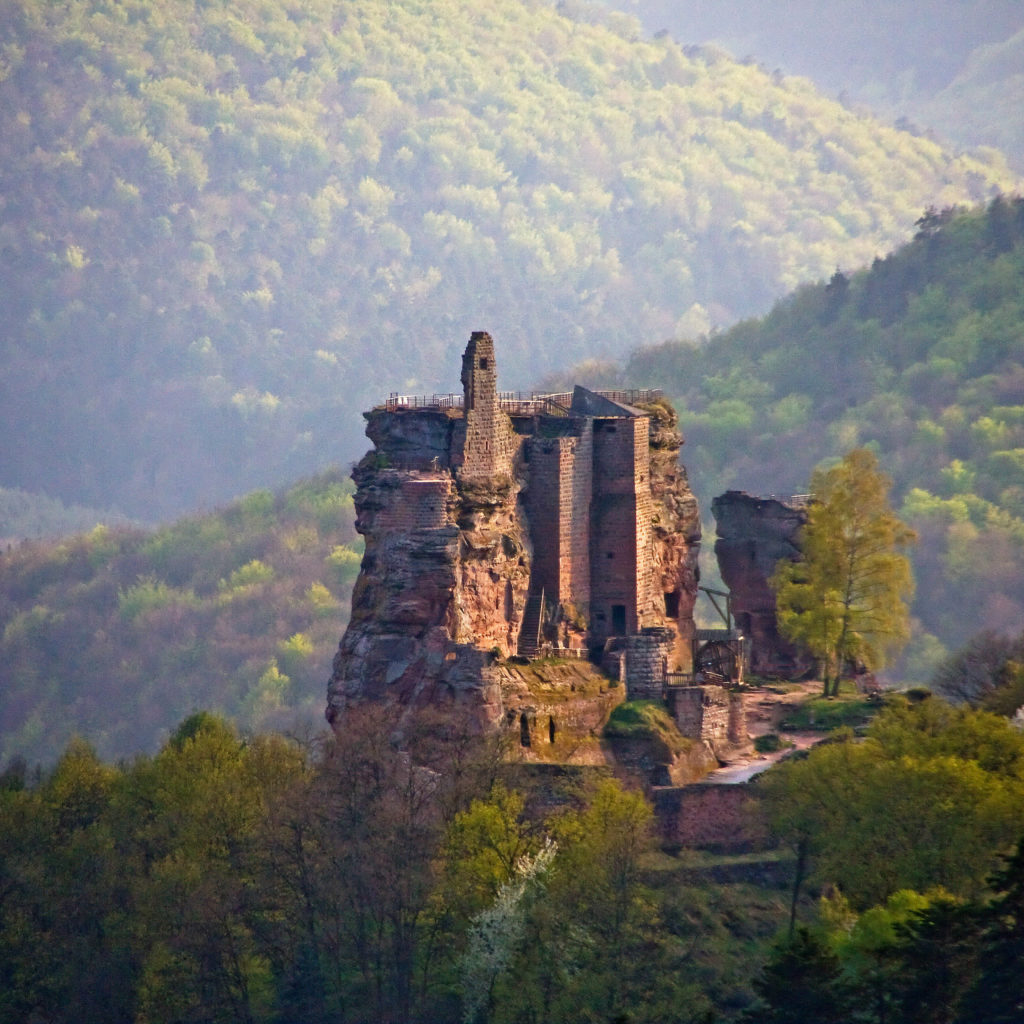 Ruin to visit
Fleckenstein Castle
From its height of 370 meters, Fleckenstein Castle is like a sentinel watching over both the Vosges and the nearby Palatinate. As the most visited ruin in Alsace, this giant will reveal, besides its ancient stones, many other treasures amongst its natural world and its mysterious past.
Markers
The castle is mentioned for the first time in 1174, when the task of guarding it was entrusted to the Lords of Fleckenstein. Transformed over time into an impregnable bastion, it would house the descendants of Gottfried de Fleckenstein for six centuries. Until guns got the better of it in the 17th century, when it opened its gates to the soldiers of Louis XIV.
History
As large as it was, Fleckenstein Castle had one weakness: no water supply nearby. The baron, lord of the castle, had tried everything to remedy this, but in vain, until an unknown person proposed to dig a well. The unknown person would turn out to be the devil, ready to drag our lord of the castle to the bottom of the well and into the flames of hell. Some prayers said by the baron finally got the better of Satan, who plunged alone into the abyss as the water rose to finally feed the castle.
Key points
Its extraordinary dimensions, the immense sandstone rock on which it rests, its staircases and troglodyte rooms dug into the 240-million-year-old rock and via which you gain its summit.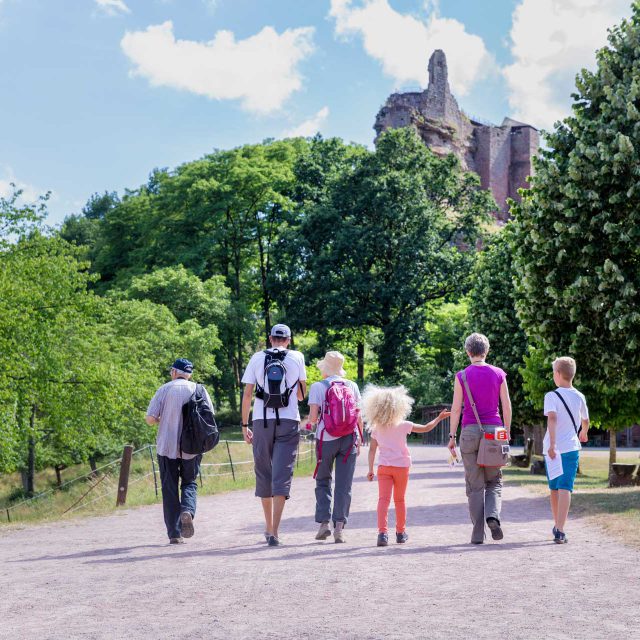 Practical informations
Address


67510 Lembach

Access

Lieu-dit Fleckenstein 67510 - Lembach 03 88 94 28 52 www.fleckenstein.fr info@fleckenstein.fr

Walk time from car park

5 min

GPS coordinates

Lat.: 49.04483755 - Long.: 7.77190447
Nearby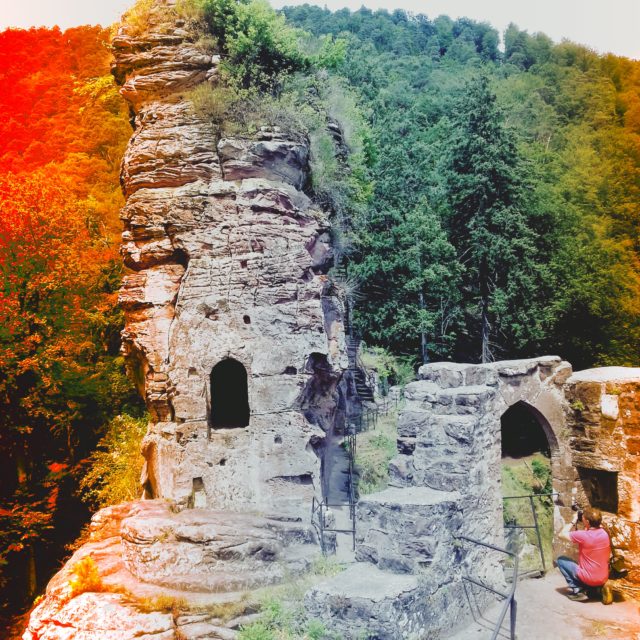 Secured on its sandstone cliff at an altitude of over 300 m, the intriguing troglodyte ruin of Froensbourg, resembling a...