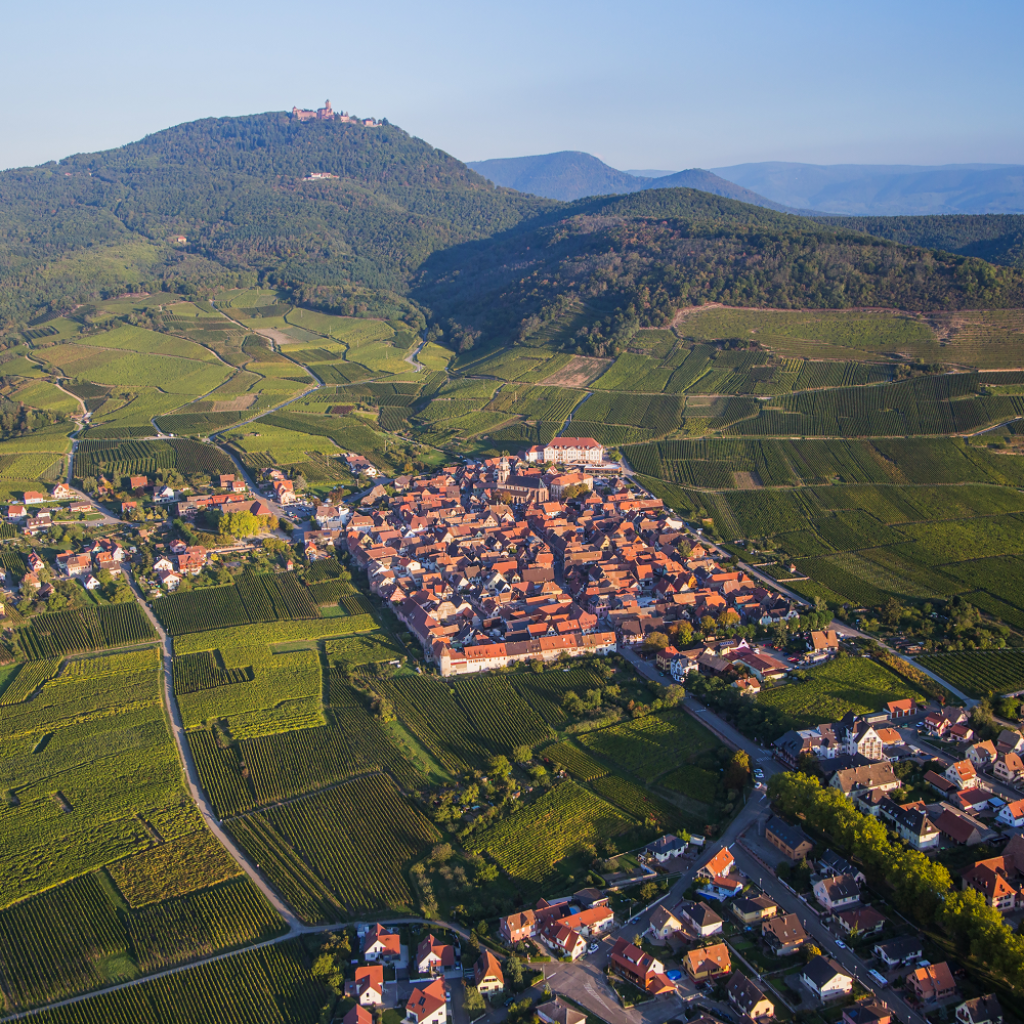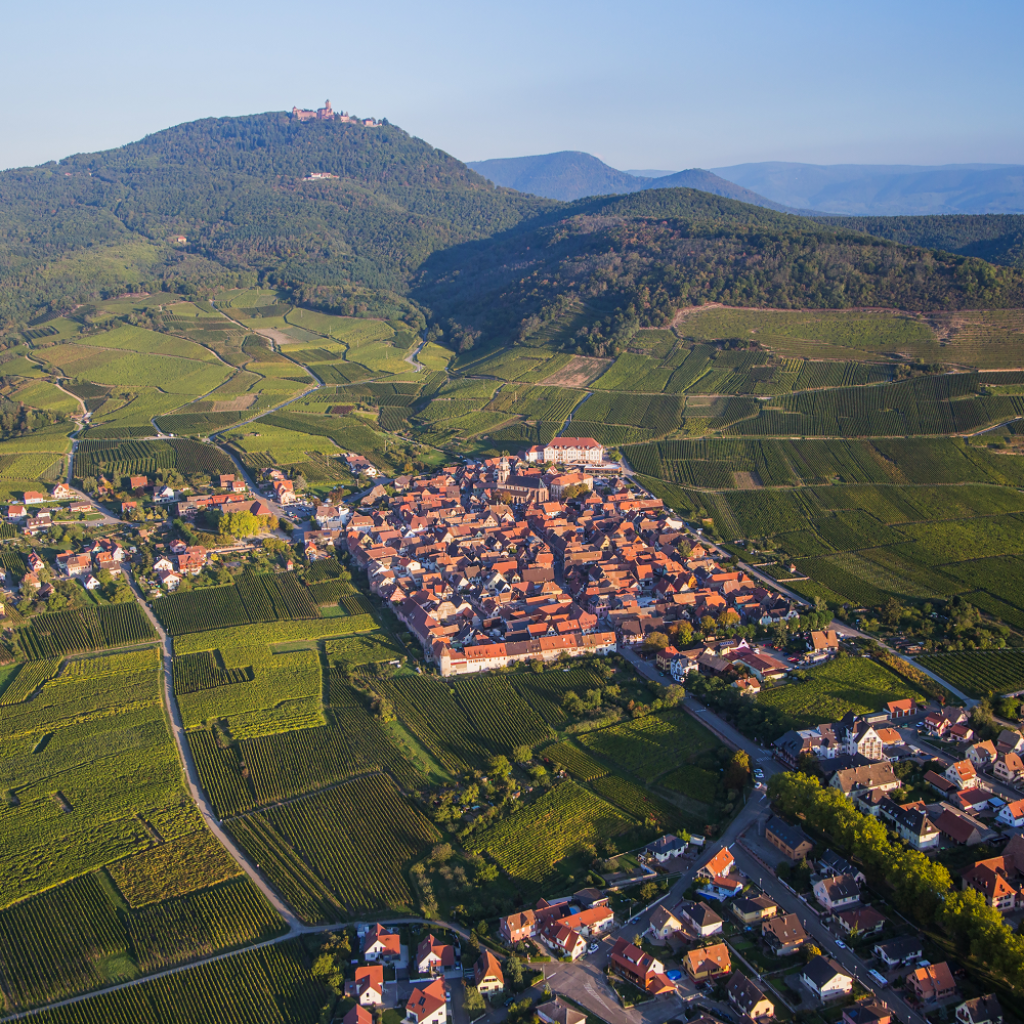 Fortified city
Saint-Hippolyte
Embedded in its beautiful vineyard at the foot of Haut-Koenigsbourg, the venerable Saint-Hippolyte has always been known for its Pinot Noir and its glorious past.
Markers
In the 8th century, Fulrad, who was abbot of Saint-Denis and advisor to the Frankish kings, founded a monastery on the site and transferred the relics of Saint-Hippolyte there. The city passed to the Dukes of Lorraine from the 11th century and was equipped with a rampart in 1316. It suffered two attacks: one by the Armagnacs in 1445 and one by Lord Geroldseck in 1516. Thanks to the reputation of its wine, the city has prospered since the Middle Ages.
History
Fulrad, closely related to Pépin le Bref and Charlemagne, would have brought from Rome the relics of this Roman martyr who died in 235, dragged, it is said, by an untamed horse. His ordeal is depicted on the village crest which also includes Lorraine's coat of arms recalling Saint-Hippolyte's membership in the Duchy of Lorraine between the years 1200 and the Revolution. Fulrad is said to have had Alsatian origins because it was he who brought the vines that made the little city famous.
Key points
Its Gothic church from the 15th and 16th centuries, the vestiges of its ramparts including the Stork Tower, its 16th century fountain, not forgetting its excellent Pinot Noir, named 'Rouge de Saint-Hippolyte' (Saint Hippolyte's Red')!
Practical informations
Address


68590 Saint Hippolyte

Nearest tourism office

Office de tourisme Pays de Ribeauvillé-Riquewihr
10 Grand'rue - 68150 Ribeauville
03 89 73 23 23 - info@ribeauville-riquewihr.com
www.ribeauville-riquewihr.com - Facebook @paysribeauvilleriquewihr

GPS coordinates

Lat.: 48.23353500 - Long.: 7.36787796
Nearby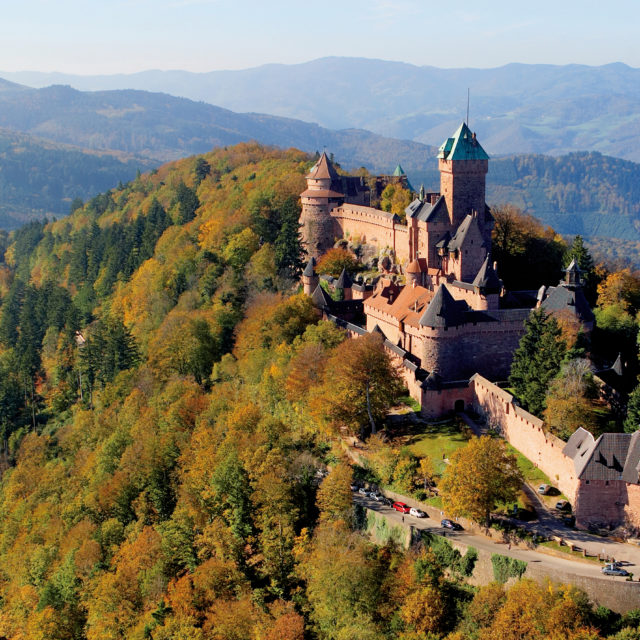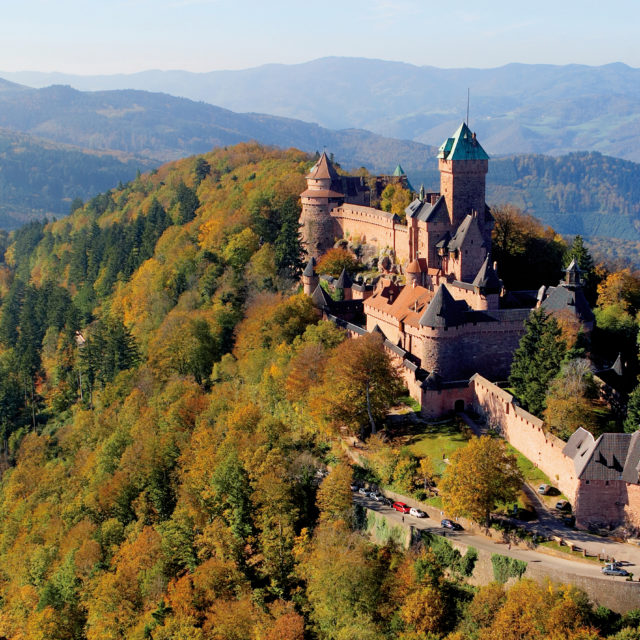 Anyone who hasn't crossed the drawbridges of this emblematic fortress and dreamed of castle life in the lord's residence, trembled...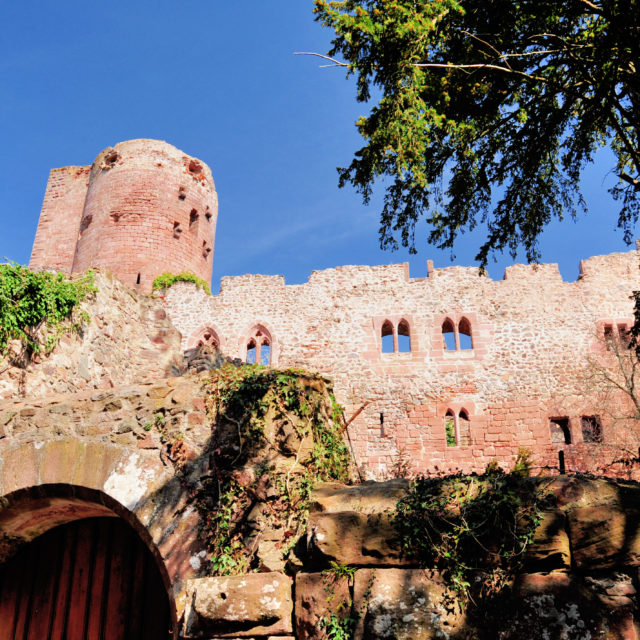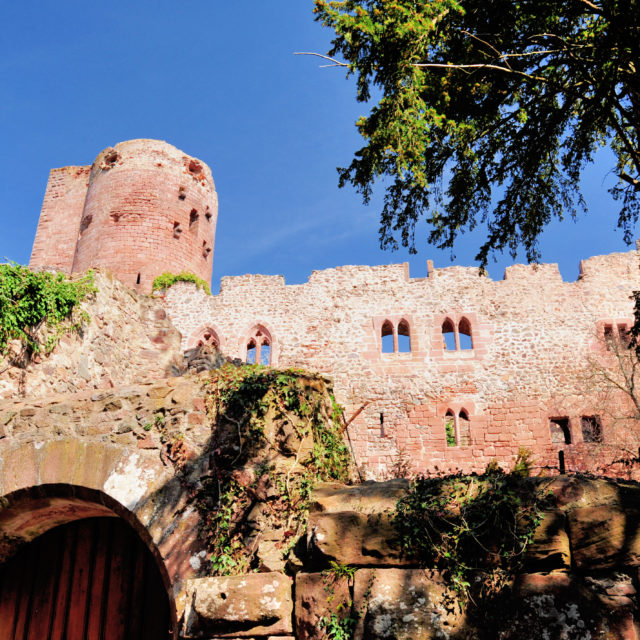 Perched at an altitude of 260 m, on the Haut-Koenigsbourg massif, Kintzheim Castle is the preserve of falconers and birds...