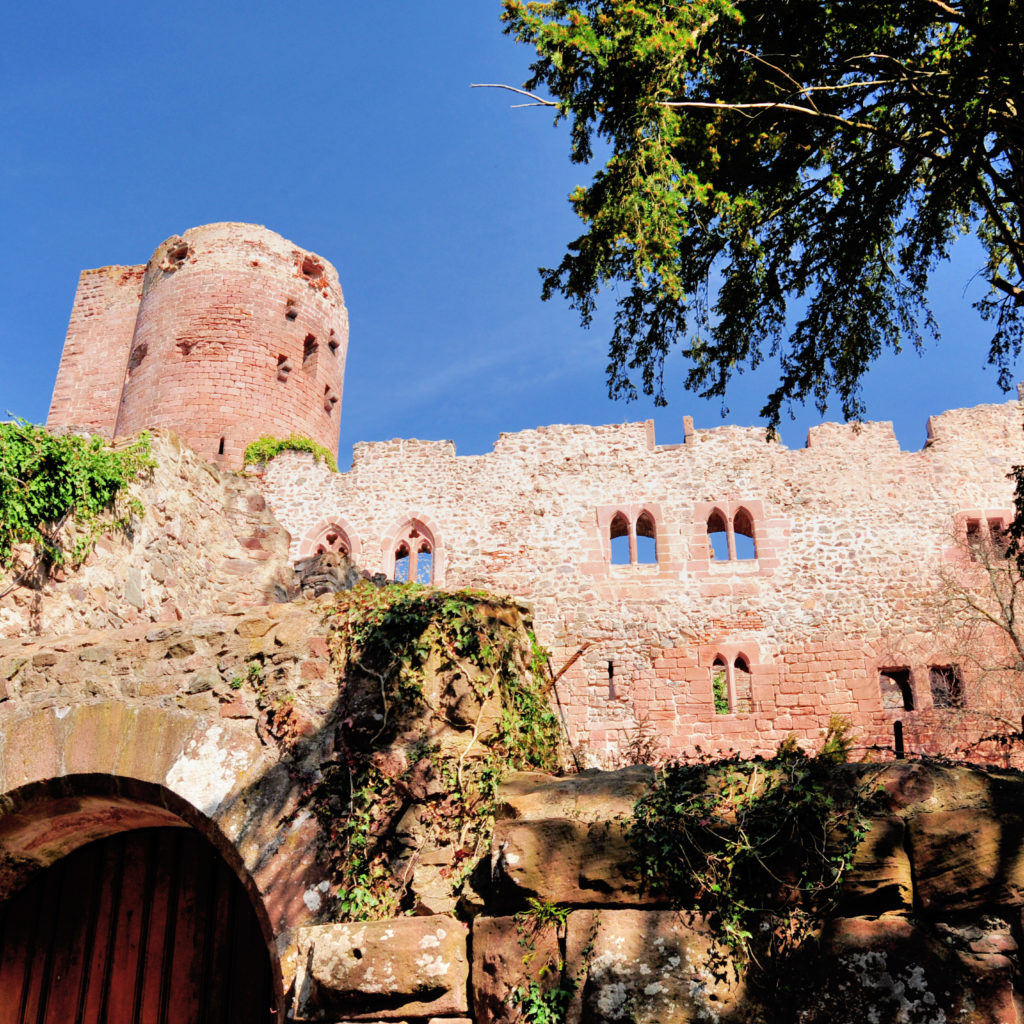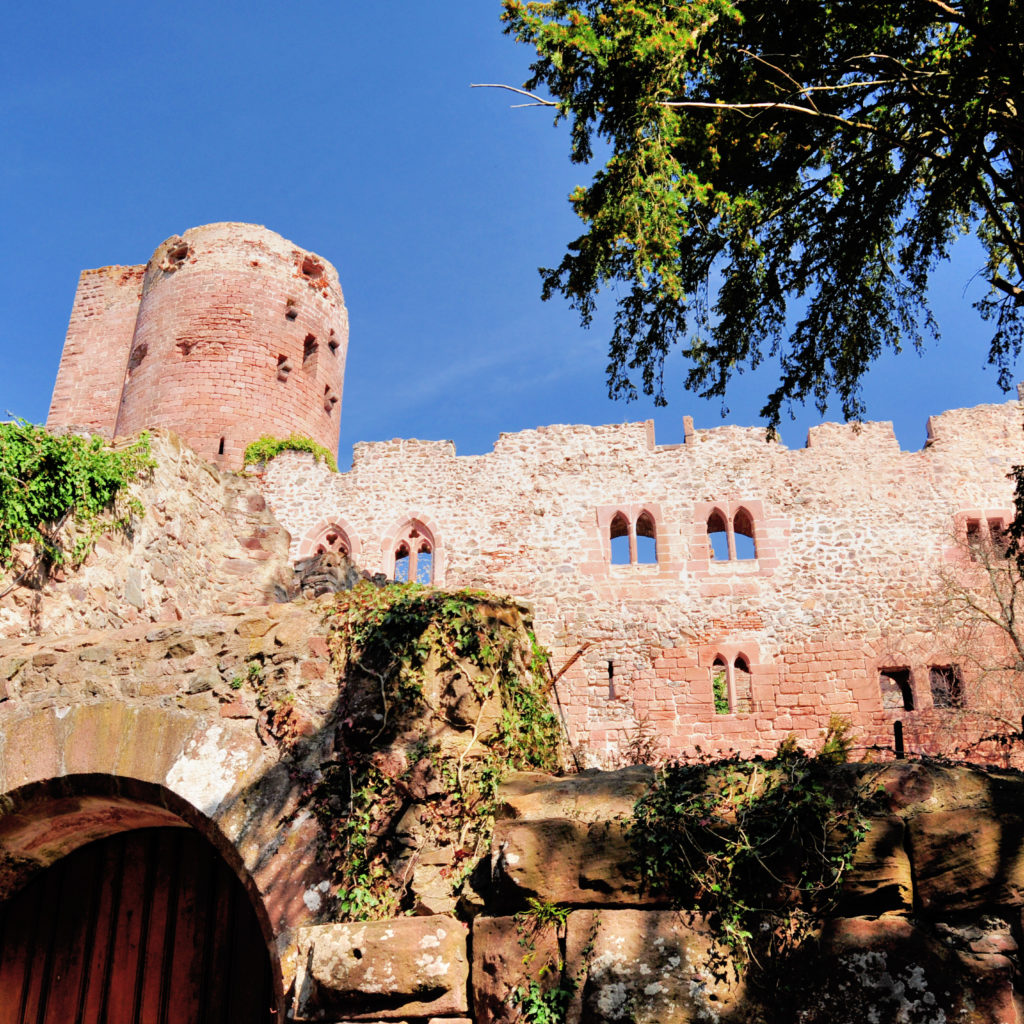 Ruin to visit
Kintzheim Castle
Perched at an altitude of 260 m, on the Haut-Koenigsbourg massif, Kintzheim Castle is the preserve of falconers and birds of prey of the Volerie des Aigles (Eagle Park).
Markers
Mentioned in 1270 as property of the Rathsamhausens, the castle was bought by the city of Sélestat at the end of the 15th century. Damaged by the Thirty Years' War, it was sold in 1649 to the former Burgomaster of Sélestat who partially restored the keep, the residential chamber and the chapel. Listed as an Historic Monument in 1964, today the vestiges shelter the most beautiful birds of prey in the world.
History
The majestic tenants of the falconry park are often talked about in Kintzheim. Such as this couple of condors who used to meet in the courtyard of the local school. Wonderful recollections told to children while scanning the sky with hopeful eyes.
Key points
Admiring the aerial spectacle of eagles, vultures, kites and other falcons in the magnificent setting of Kintzheim Castle is a unique and emotional experience.
Practical informations
Address

D159
67600 Kintzheim

Walk time from car park

10 min

Nearest tourism office

Sélestat Haut-Koenigsbourg Tourisme (SHKT)
Bureau de Kintzheim, route de Sélestat - 67600 Kintzheim
03 88 58 87 20 accueil-kintzheim@selestat-haut-koenigsbourg.com
www.selestat-haut-koenigsbourg.com


GPS coordinates

Lat.: 48.25605560 - Long.: 7.38674998