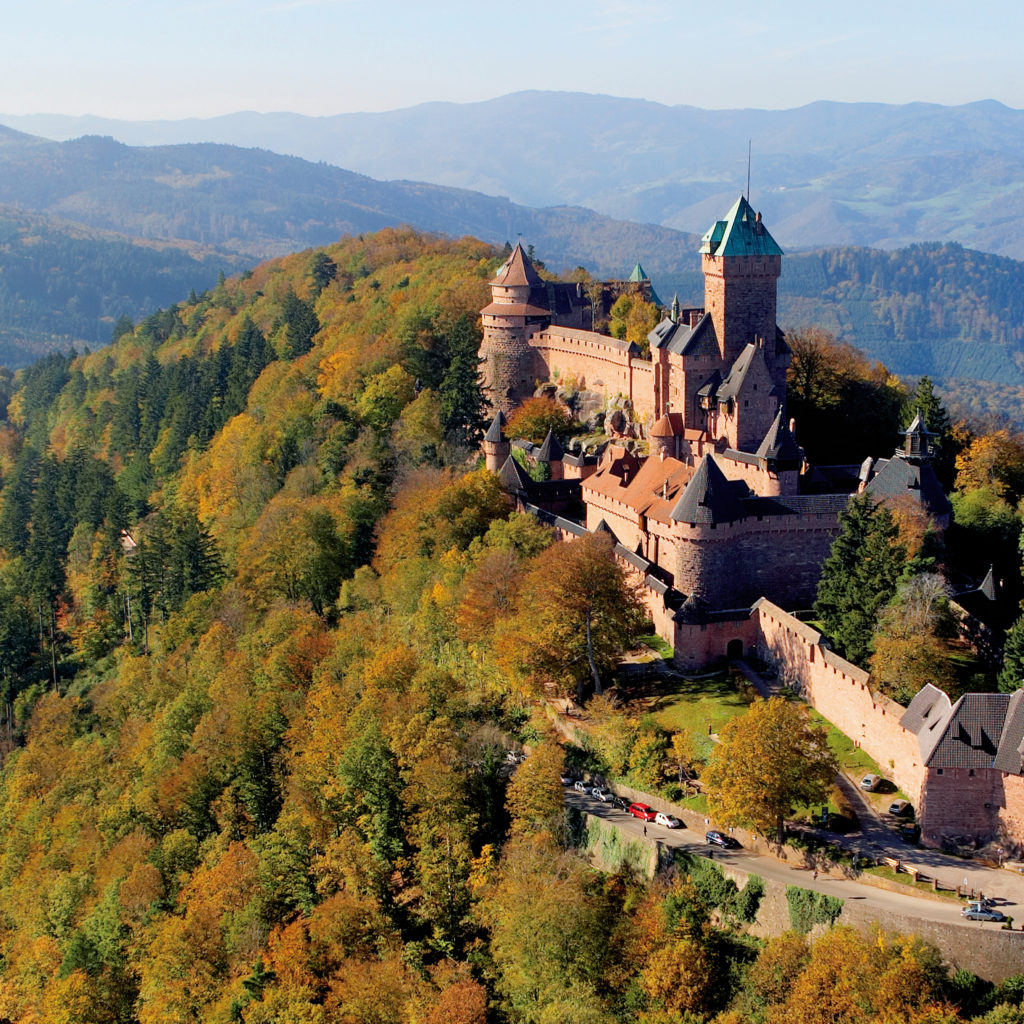 Restored castle
Haut-Koenigsbourg Castle
Anyone who hasn't crossed the drawbridges of this emblematic fortress and dreamed of castle life in the lord's residence, trembled in the arms room, inhaled the scents of the medieval garden, admired the keep and the canons of the artillery platform, doesn't really know Alsace!
Markers
Frédéric Barberousse, German emperor, probably founded it in the 12th century. A few centuries later, having become a location for knight-brigands, the surrounding towns attacked it, in order to evict the looters and destroy the castle. Rebuilt under the Habsburgs in the 15th century, it was again destroyed in the 17th century during the Thirty Years' War. The German emperor William II of Hohenzollern had it completely restored and opened it to the public in 1908 in order to celebrate the return of Alsace to the German fold.
History
At Haut-Koenigsbourg, it is not unusual to come across a young lady in a yellow dress carrying a heavy bunch of keys on her belt. It is said that she only appears to children born on a Sunday or during the fast and that she will open the tower, giving access to the hidden treasure of the underground passages, to whomever will deliver it from its fate — Keep your eyes open!
Key points
An (almost) perfect evocation of what an Alsatian fortress could have looked like at the end of the Middle Ages; an ideal viewpoint for dreaming of the past and exploring other castles in the region!
Practical informations
Address

D159
67600 Orschwiller

Walk time from car park

5 min

Nearest tourism office

Sélestat Haut-Koenigsbourg Tourisme (SHKT)
Bureau de Kintzheim
Route de Sélestat - 67600 KINTZHEIM
03 88 58 87 20 - accueil-kintzheim@selestat-haut-koenigsbourg.com
www.selestat-haut-koenigsbourg.com
Facebook @selestat.tourisme.Alsace


GPS coordinates

Lat.: 48.24934047 - Long.: 7.34416723
Nearby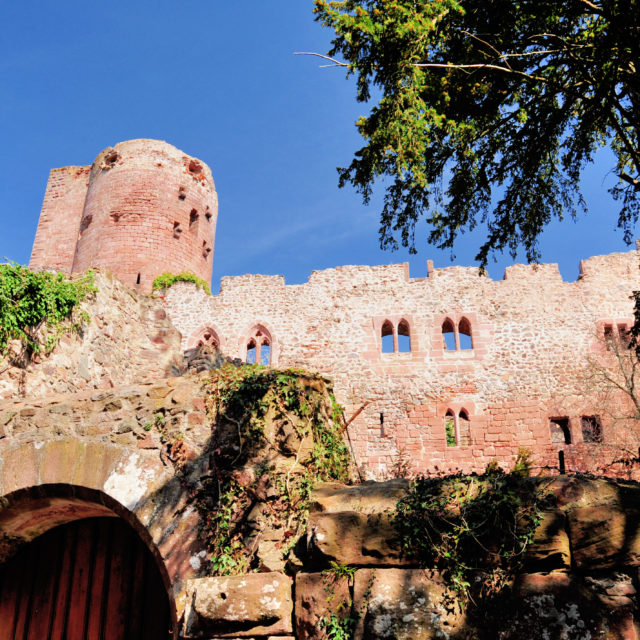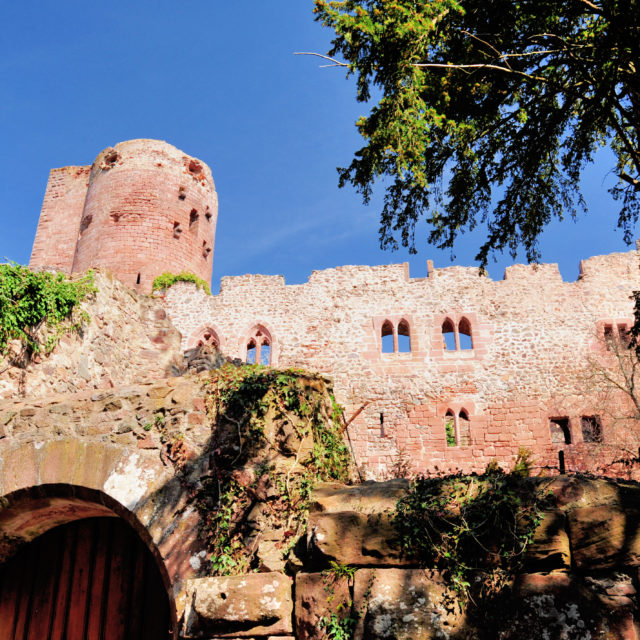 Perched at an altitude of 260 m, on the Haut-Koenigsbourg massif, Kintzheim Castle is the preserve of falconers and birds...