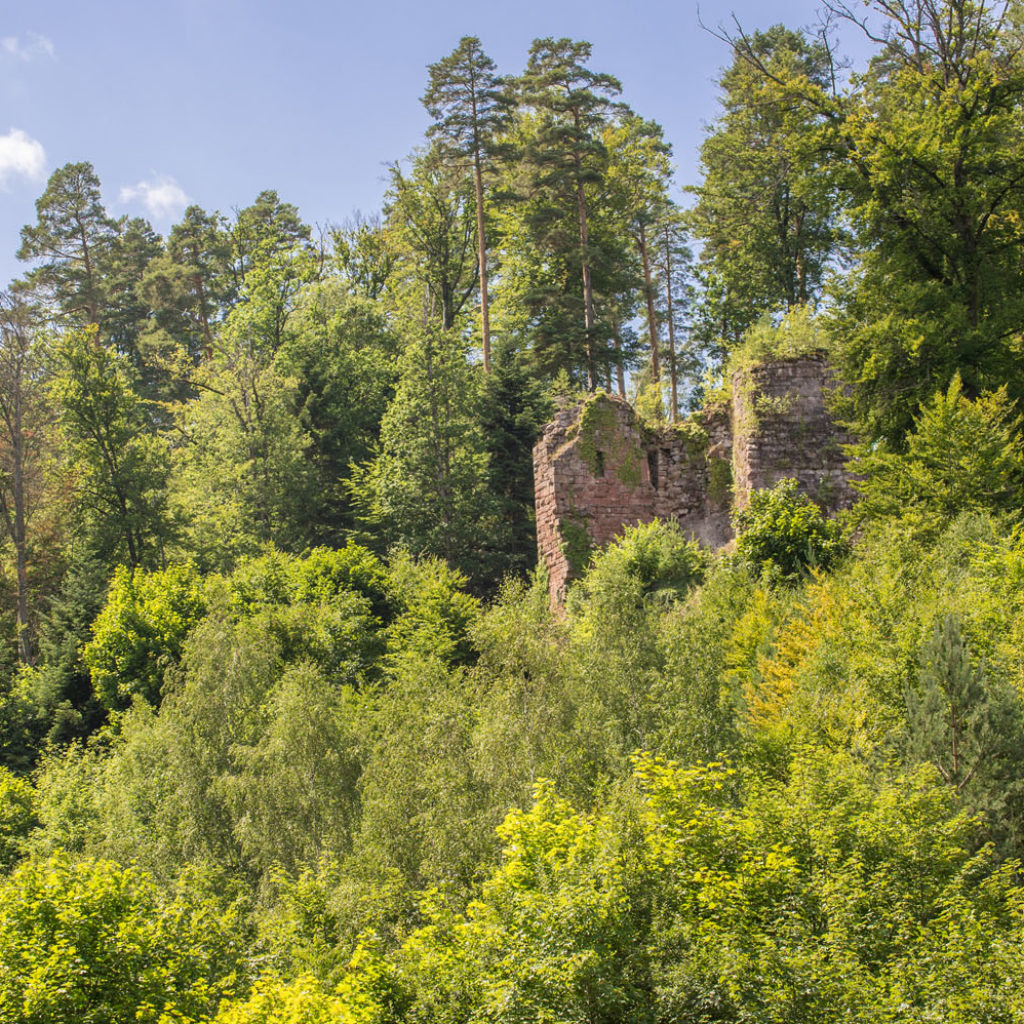 Ruin to visit
Freudeneck Castle
In the middle of the forest, secured to its rock rising to an altitude of 390 m, this ruin neighbouring Wangenbourg Castle overlooks the Mossig Valley.
Markers
Around 1320, a man called Wernlin de Froideneck is cited as the 'Burgmann', guardian of the castle which dates from the 13th century. He probably controlled the forest areas and the roads leading to Andlau Abbey. He entrusted it in fief to the Von der Dickes, then to the Von Wildsbergs. At the beginning of the 15th century, Hans Von Wildsberg opposed the city of Strasbourg which besieged and set fire to the Freudeneck in 1408.
History
During the siege of his castle, Hans Von Wildsberg had, in a cowardly way, taken refuge in Saverne, leaving the site under the guard of two soldiers, four peasants and three women. The fifty mercenaries in the pay of the city of Strasbourg soon took the fortress, leaving only ruin and desolation behind them.
Key points
In the centre of the building, its robust keep displays beautiful bossed stones and is surrounded by a pentagonal-shaped structure.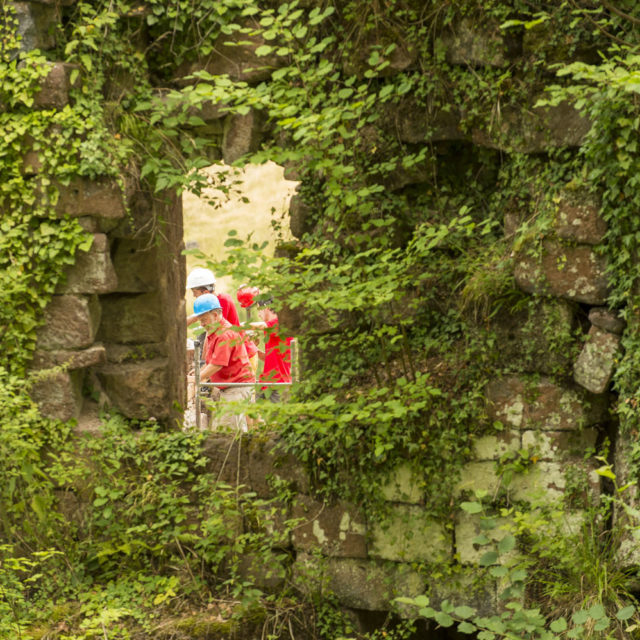 Practical informations
Address


67710 Wangenbourg Engenthal

Access

Park your car in the centre of the hamlet of Freudeneck. Follow the castle path then the marked path which leads to the castle.

Walk time from car park

10 min

Nearest tourism office

Office de tourisme La Suisse d'Alsace


Conservation association

Scoutisme, Nature et Patrimoine
maderic.waldhof@gmail.com - 06.81.28.48.15
www.chateaux-forts-vivants.fr

GPS coordinates

Lat.: 48.62550509 - Long.: 7.32735353
Nearby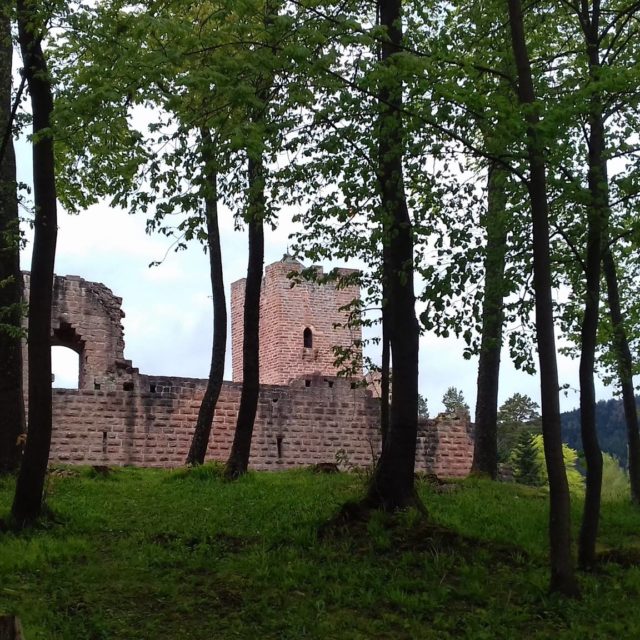 From the top of its 24-meter keep, Wangenbourg Castle offers clear views over La Suisse d'Alsace (Alsace Switzerland). Its sandstone...