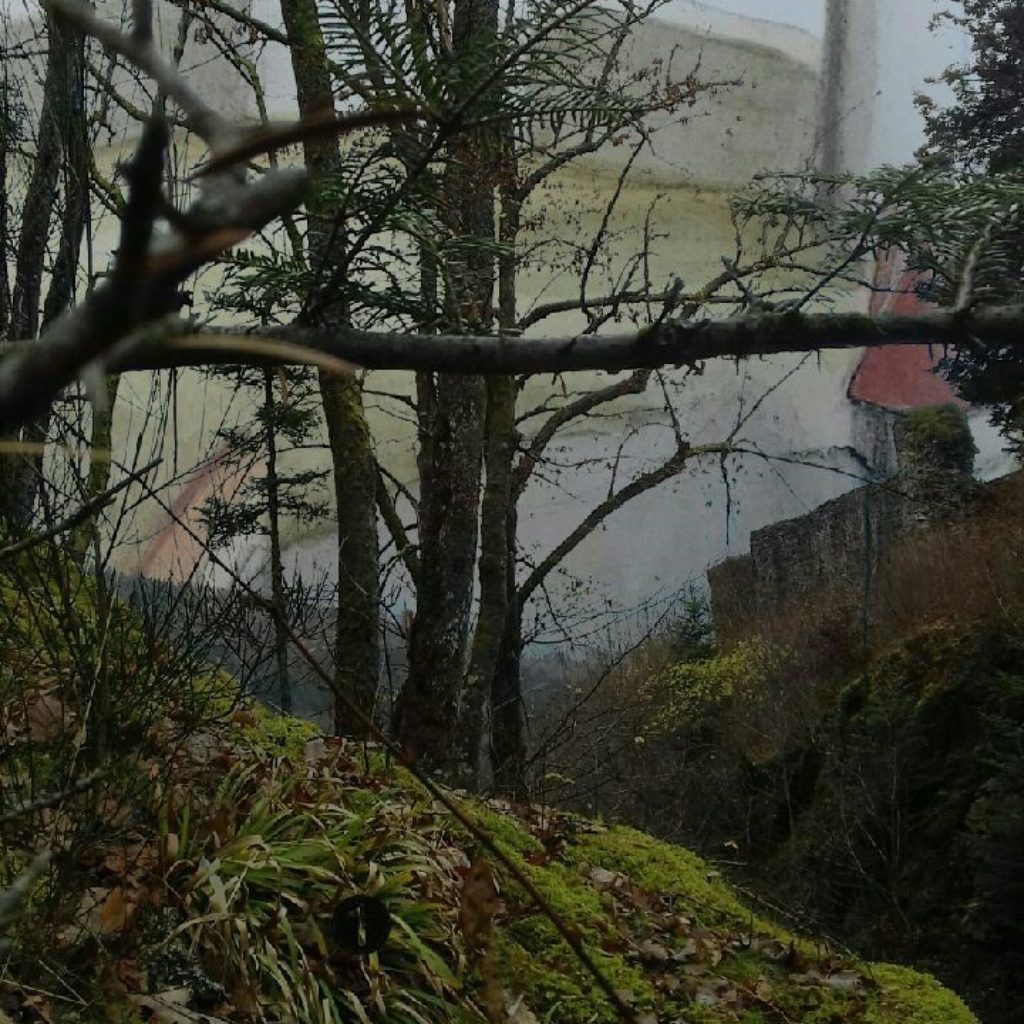 Ruin to visit
Wildenstein Castle
Reflected in the waters of Kruth-Wildenstein Lake, on a summit at an altitude of 670 m, the ruins of this castle, once one of the largest in Alsace, overlook the Thann valley.
Markers
Mentioned in 1312 as property of the Count of Ferrette, it was enfeoffed to the Bollwillers, a family who became a Habsburg vassal a little later. Two centuries later, the then ruined castle was bought by the Abbot of Murbach in 1536, who rebuilt it and transformed it into a fortress. Entrusted to a captain responsible for protecting Austrian properties against the King of France, Henri II, it was eventually destroyed and besieged in 1644 during the Thirty Years' War.
History
The lords of the castle were cruel hunters, who chased deer to exhaustion, forcing the poor beasts to rush into the Bockloch waterfall to escape them. One Christmas day, the odious lord had stopped in front of the waterfall, when a large black deer suddenly appeared and sent him with a kick to the bottom of the abyss. At the edge of the waterfall, the hooves of his horse and the moans of his pack dogs can sometimes be heard.
Key points
Access to the castle is through a tunnel carved out of the rock by miners. A fantastic and mysterious atmosphere reinforced by the presence of the nearby lake.
Practical informations
Address


68820 Kruth

Access

Park your car in the large car park at Kruth-Wildenstein Lake. Take the hiking path which runs along the eastern side of the Schlossberg and joins the pedestrian area of the lake. The trail starts at the tree adventure park (accro-branche). The Schlossberg discovery circuit is indicated by a welcome sign and leads to the ruins.

Conservation association

Patrimoine et Emploi
5,rue de Ranspach
68 470 HUSSEREN-WESSERLING
03 89 82 91 98

GPS coordinates

Lat.: 47.95414373 - Long.: 6.96037531