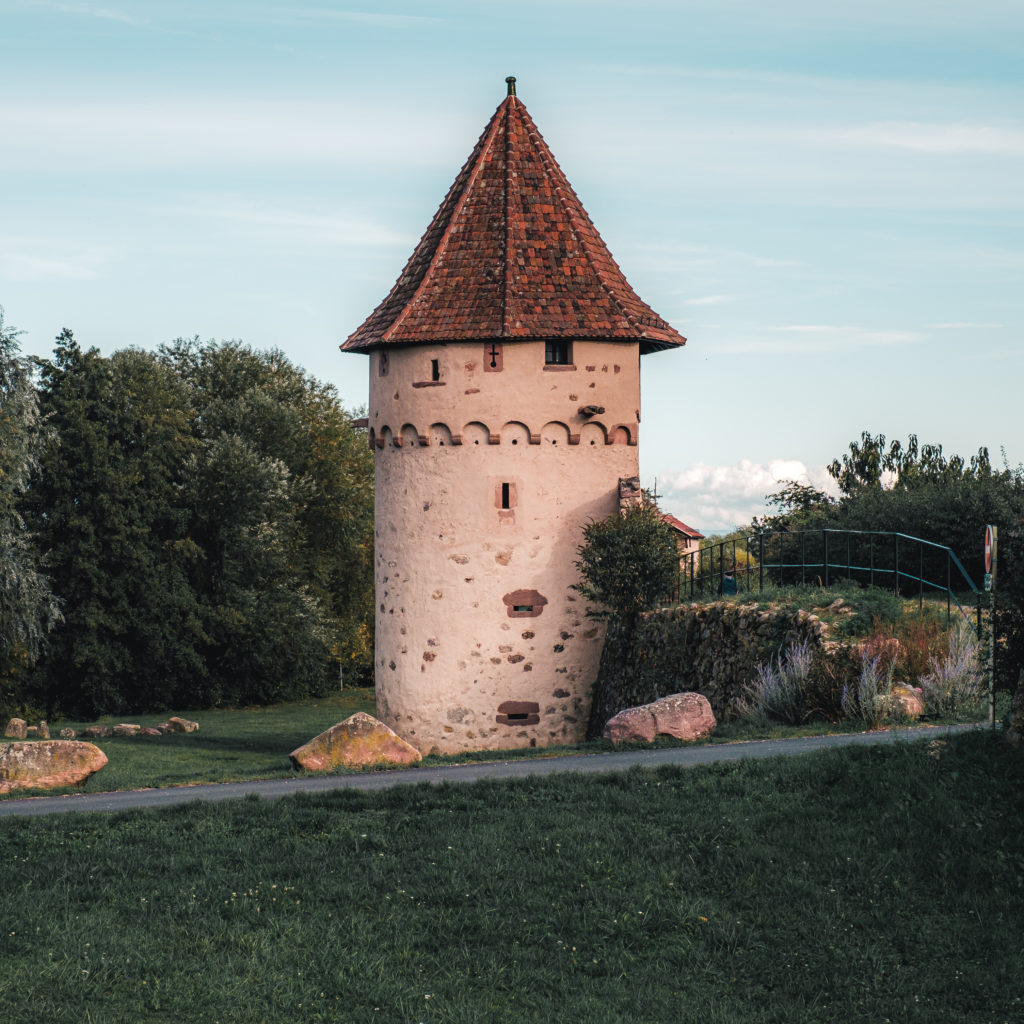 Fortified city
Bergheim
Jealously guarding its grands crus vineyard, architectural treasures and pretty gardens, the audacious Bergheim has no reason to be envious of its prestigious neighbours on the Wine Route.
Markers
Founded by the Romans, the city belonged to the Duchy of Alsace, then to the Duke of Lorraine, who entrusted the fief to Henri II of Ribeaupierre and had its fortifications built in 1312. Sold in turn to the Habsburgs, the King of France and then the Ribeaupierres, the bourgeoisie of Bergheim clubbed together to buy back their city and obtained the right of asylum, which allows any convicted person to find refuge within the walls of the city.
History
The Witches' Tower evokes the dark hours of the Middle Ages when having a black cat and being outside in the middle of the night could be sufficient reason to accuse young girls and old women of witchcraft. The Bergheim archives show forty-three women tortured and burned between 1582 and 1683 — the chilling chronicles of everyday life.
Key points
Paths lead to the four corners of the city: the rampart with its four gates, its moat with planted gardens and its nine towers, the Notre-Dame de l'Assomption church and its medieval paintings, the washhouse and the old synagogue.
Practical informations
Address


68750 Bergheim

Nearest tourism office

Office de Tourisme du Pays de Ribeauvillé-Riquewihr
1 Grand'Rue - 68150 Ribeauvillé
03 89 73 23 23 - info@ribeauville-riquewihr.com
www.ribeauville-riquewihr.com

GPS coordinates

Lat.: 48.20580289 - Long.: 7.35854387