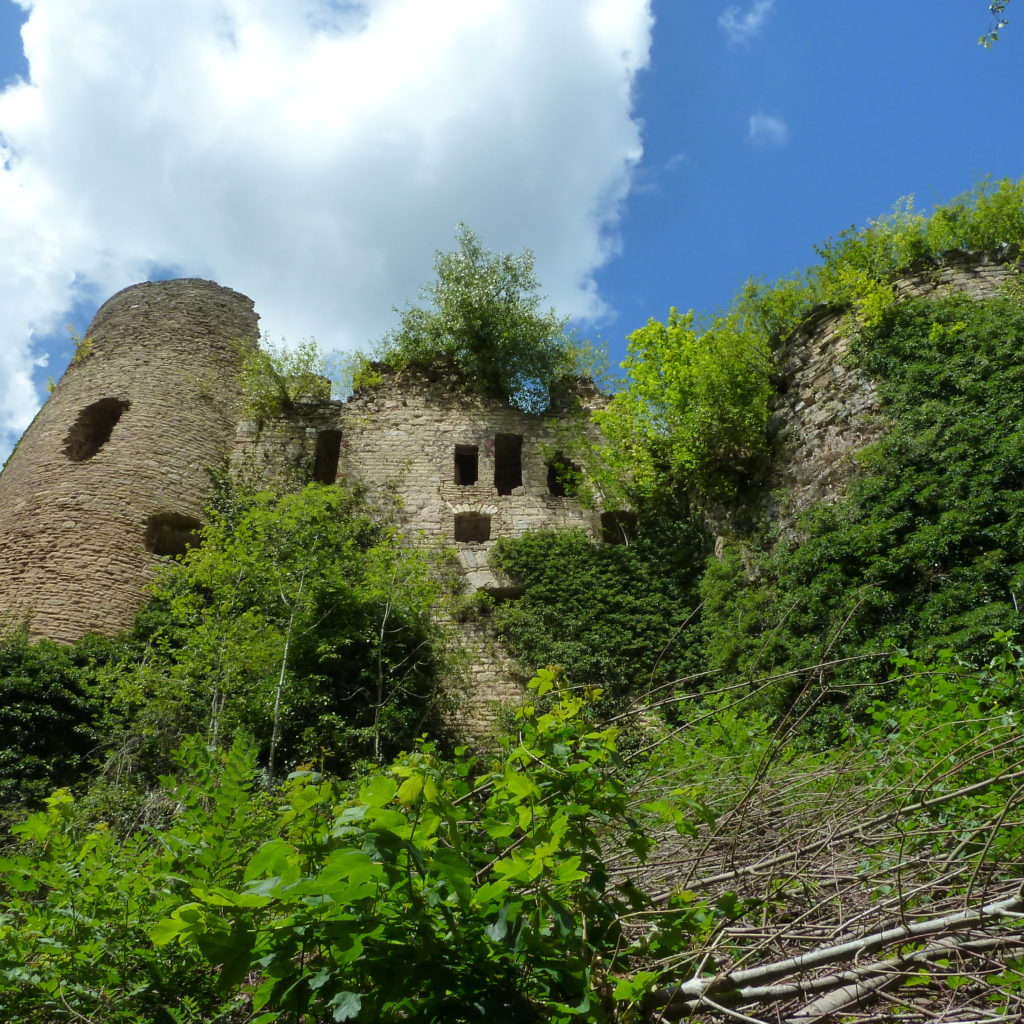 Ruin to visit
Morimont Castle
Displaying its white limestone framework at an altitude of 522 m, on the borders of the Alsatian Jura between Oberlarg and Levoncourt, the castle provided the line of defence for the Earldom of Ferrette against the whims of Prince-Bishop of Basel.
Markers
Mentioned in a transaction between the Count of Ferrette and the Bishop of Basel in 1271, the castle was destroyed by an earthquake in 1356. Rebuilt by Pierre de Morimont, a vassal of the Ferrettes who transformed it into a fortress, it passed to the Habsburgs through the course of alliances. It was twice besieged by the Swiss and destroyed by French soldiers in 1637 during the Thirty Years' War.
History
A young orphaned geese-keeper, named Mathilde de Morimont, one day received from her godmother an apple capable of granting three wishes. Thanks to this magic fruit, Mathilde acquired a magnificent dress and twice went to the ball organised by a knight as handsome as he was rich. However, at midnight, the beauty became invisible again. In despair, the knight searches for the one who conquered his heart. He succeeds in finding her thanks to a ring he had given her, and he finally marries her. Does that remind you of anything?
Key points
Sometimes called 'the Alsacian Pierrefonds', Morimont presents vestiges of its impressive defences around its keep, the flanking tower which defended the old residential chamber with several openings set into it and its immense vaulted cellar of more than fifty metres long.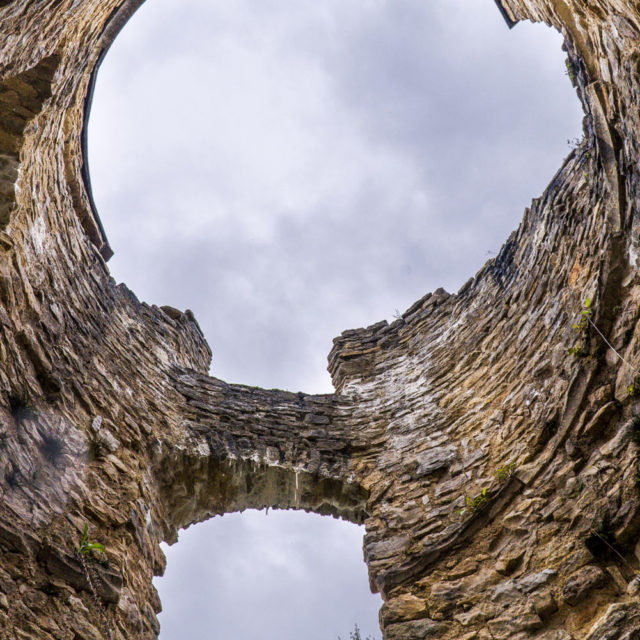 Practical informations
Address

Château du Morimont
68480 Oberlarg

Access

In Oberlag, follow the D 41 towards Levoncourt. After about 1 km, take the path on the left which leads to the Hôtel du Morimont. The car park is located below. To walk around the site, follow the path marked with a red ring.

Walk time from car park

5 min

Nearest tourism office

Office de tourisme du Sundgau - Sud Alsace
30, Rue Charles de Gaulle, Altkirch
03 89 40 02 90 - info@sundgau-sudalsace.fr
www.sundgau-sudalsace.fr - Facebook @tourisme.sundgau


Conservation association

Les amis du Morimont

GPS coordinates

Lat.: 47.44534448 - Long.: 7.21456289
Nearby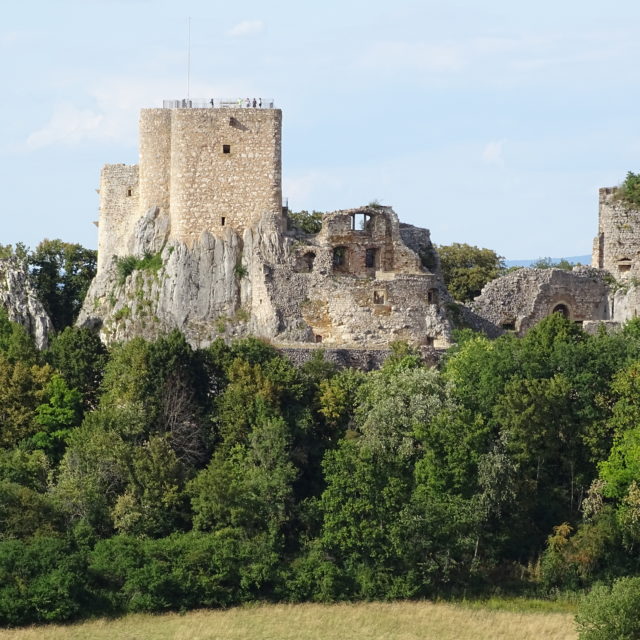 Near the Swiss border and perched at an altitude of 340 meters, Landskron Castle overlooks three border countries. At the...