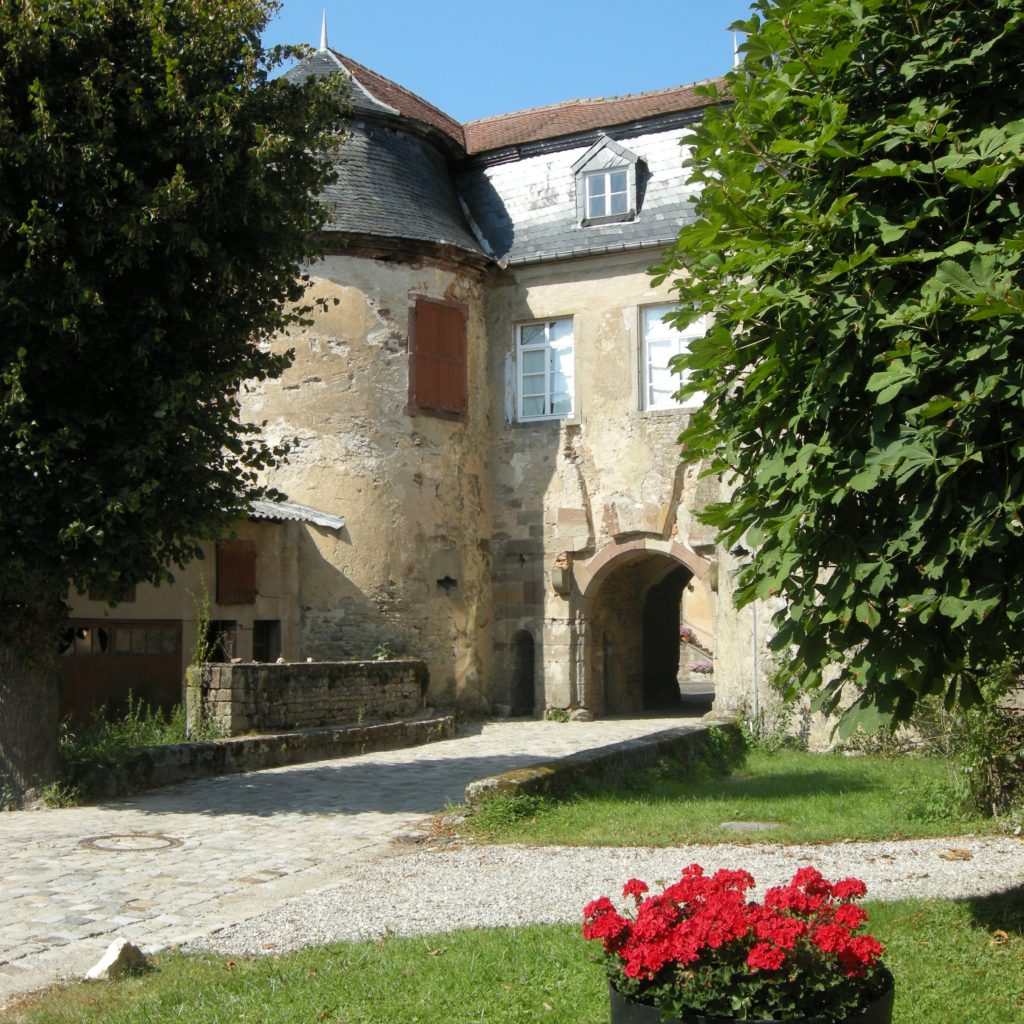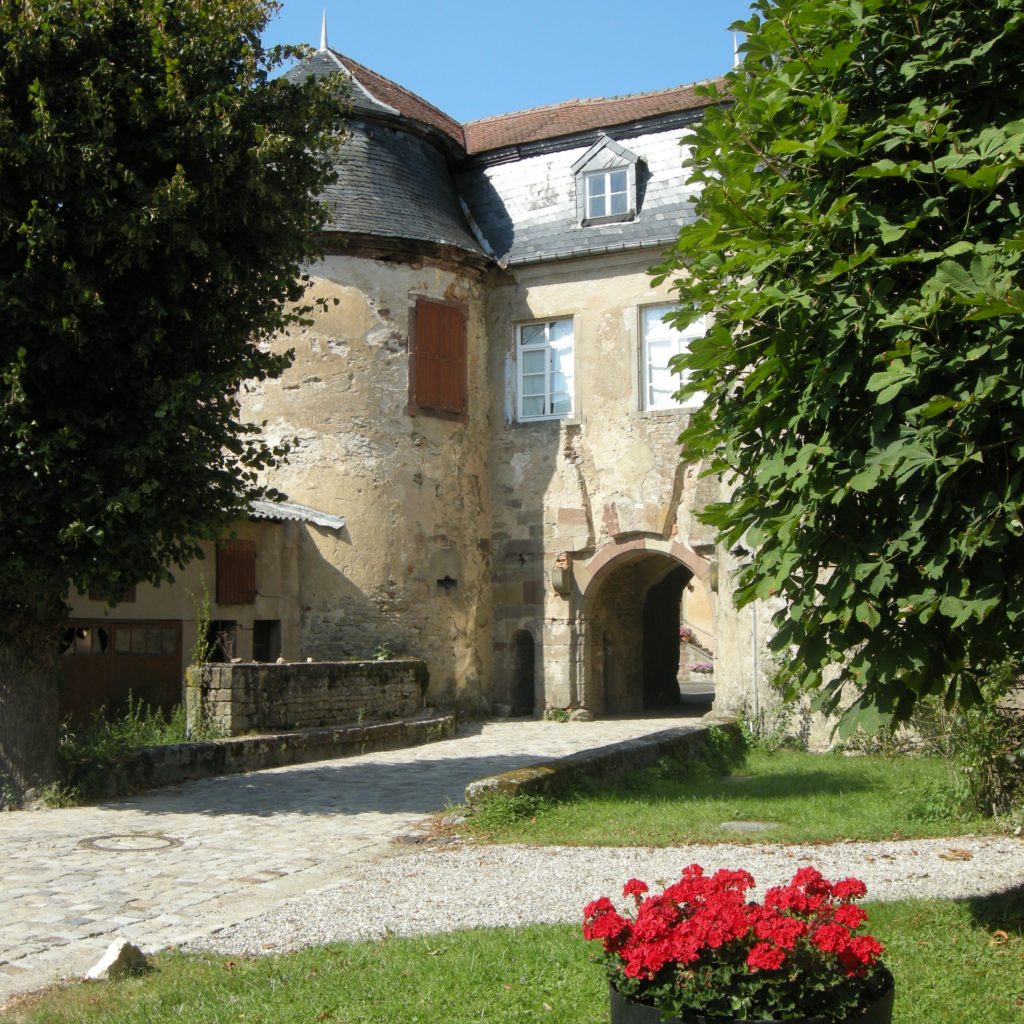 Restored castle
Lorentzen Castle
One of the rare lowland fortified castles, still in good condition, in the heart of the bucolic and hilly landscape of Alsace Bossue.
Markers
Built between 1329 and 1334 by Count Frederick II de Sarrewerden, Prince of Nassau, this lowland castle, once surrounded by water (or 'Wasserburg'/moated castle), was intended to protect the interests of the earldom against nearby Lorraine. It witnessed the Peasants' Revolt of 1722. A few decades later, the last Countess of Nassau to reside there was widely talked about for converting to the Catholic religion in a predominantly Lutheran region. When the territory was attached to Alsace in 1793, the castle was divided into residential plots and sold as national property in 1792 to several families. Their descendants still live there today.
History
The Dowager Countess Sophie de Nassau Sarrebrücken, one of the illustrious occupants of the castle, often accompanied her husband to the Court of Louis XV. She had frequent correspondence with Diderot. The latter even sent her a play, which he dedicated to her, wishing to know her impressions of it. It was called 'Le Père de Famille' (The Father of the Family) (1758), a drama in 5 acts, written in prose and about a father who remained widowed with two children.
Key points
In addition to the exterior part and the courtyard, which is open to visitors, the old tithe barn houses the exhibition 'Secrets de paysages' (landscape secrets). It is a beautiful and vast educational space entirely made of wood dedicated to the fauna, flora and landscapes of Alsace Bossue, and Tourist Office's head office.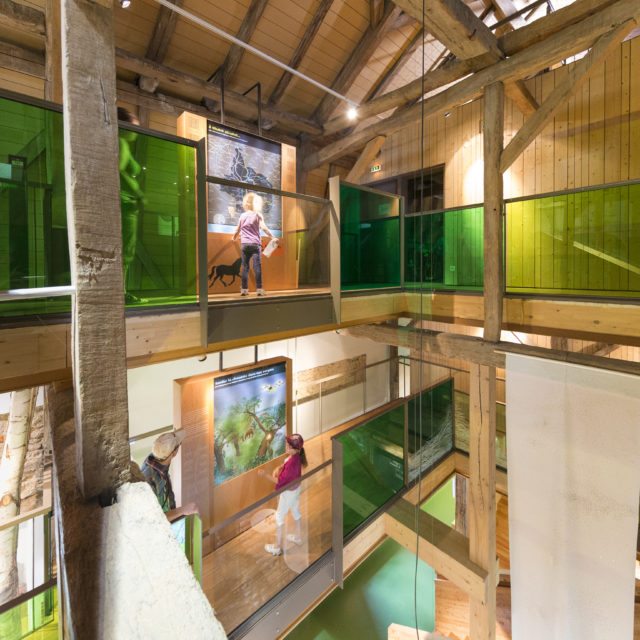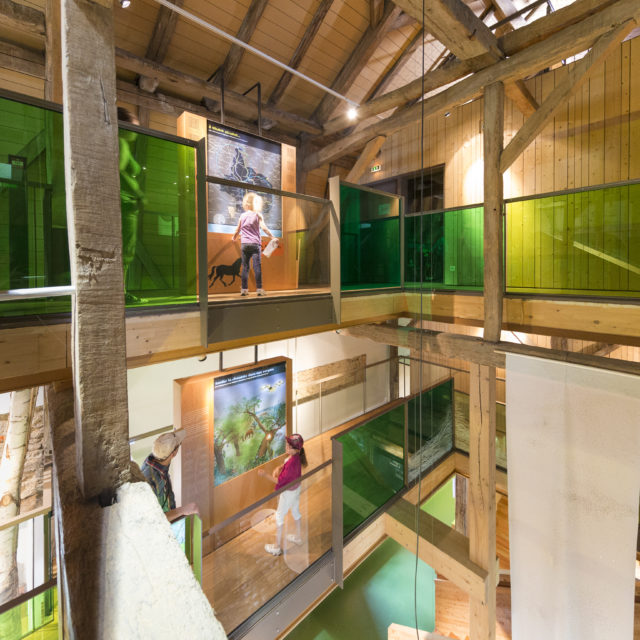 Practical informations
Address

rue Principale
67430 Lorentzen

Walk time from car park

2 min

Nearest tourism office

Office de tourisme de l'Alsace Bossue
90 rue principale
67430 Lorentzen
03 88 00 40 39 - tourisme@alsace-bossue.net
www.tourisme.alsace-bossue.net - Facebook @alsacebossue

GPS coordinates

Lat.: 48.95304682 - Long.: 7.17681885
Nearby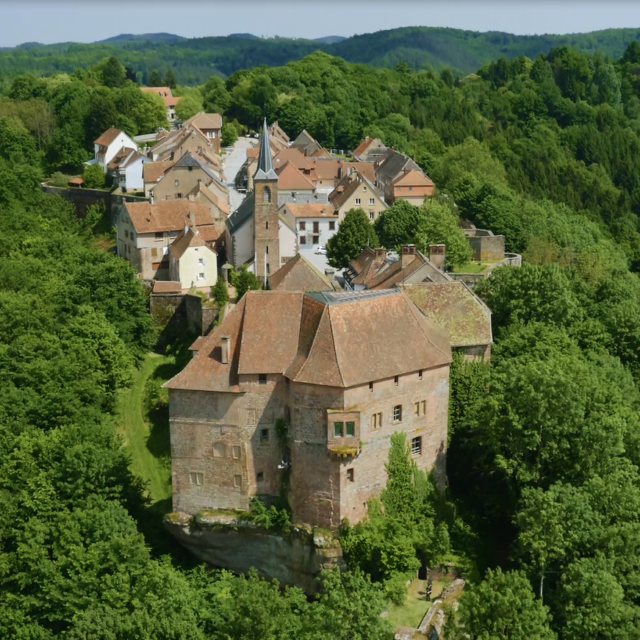 Figurehead of a ship sailing on the summits of the Vosges forest, La Petite Pierre stands proudly in a bosky...