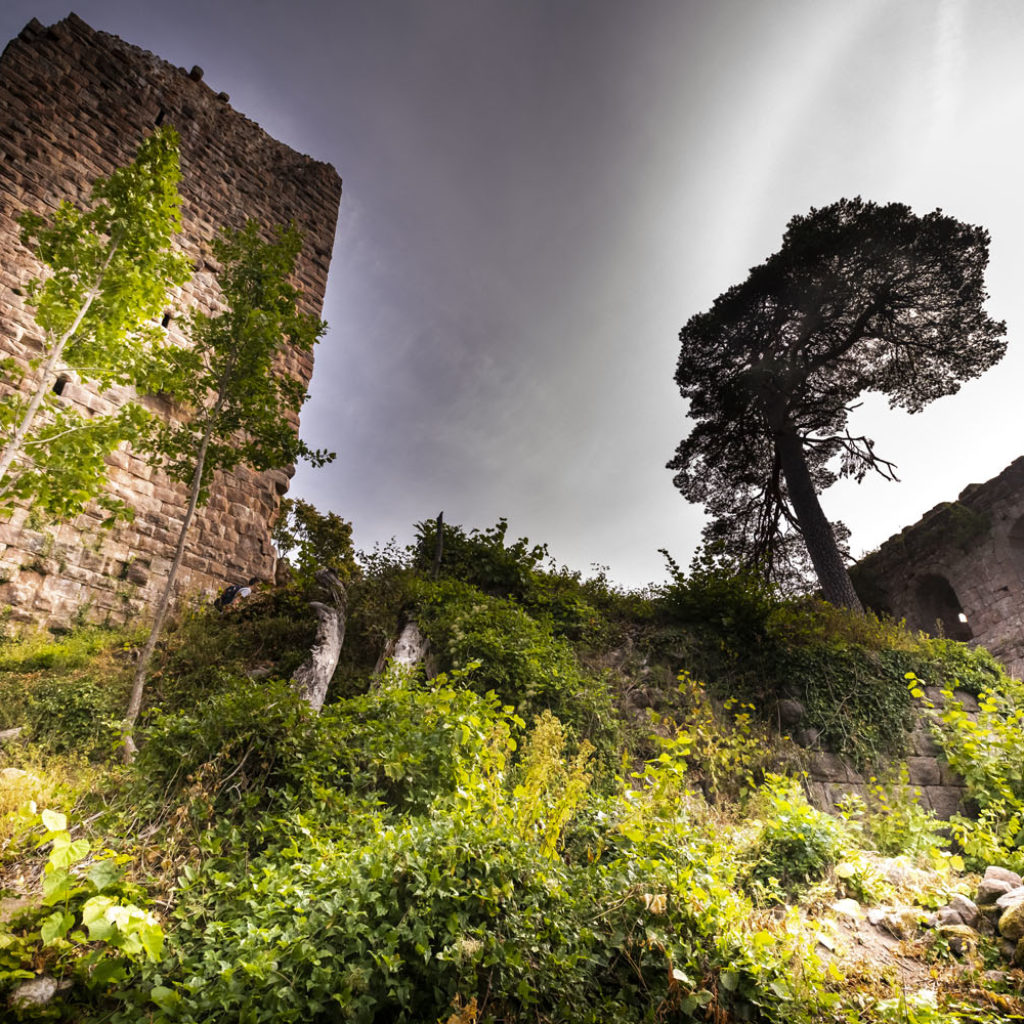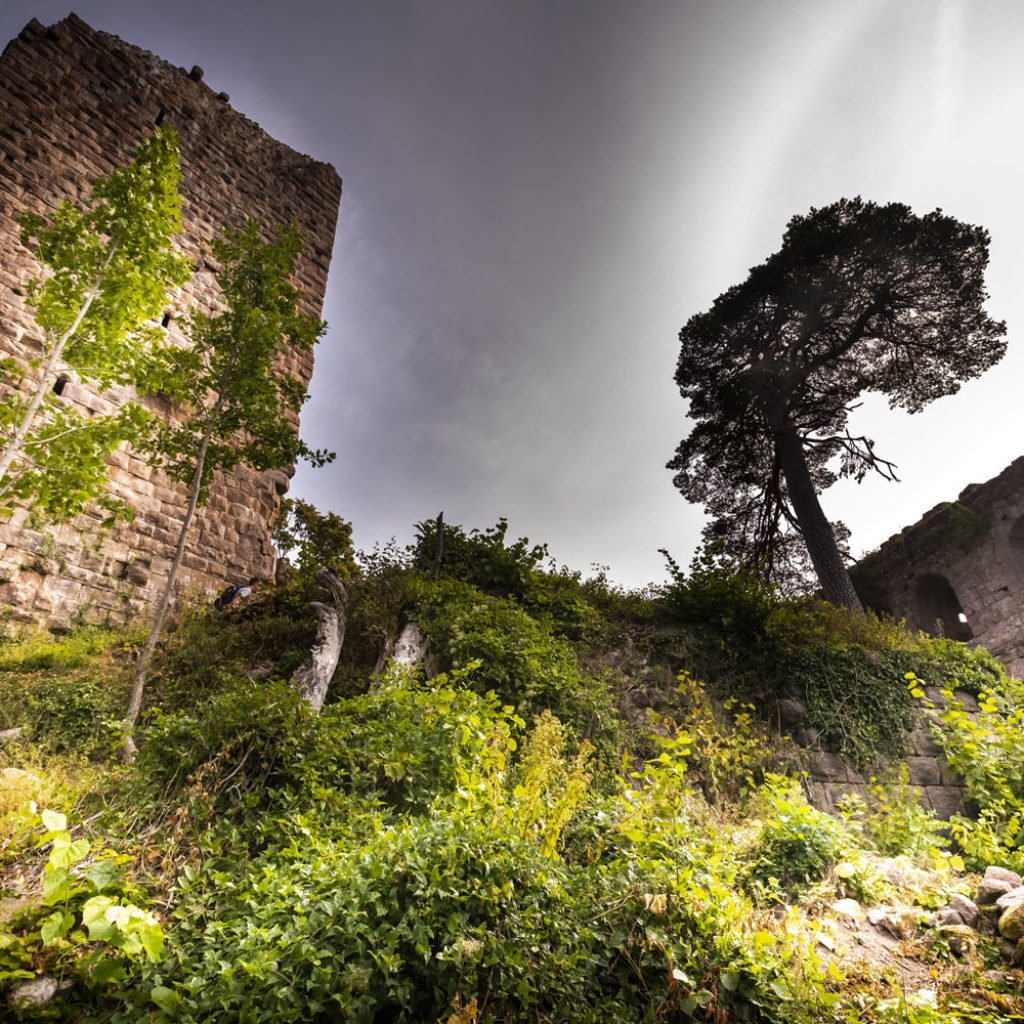 Ruin to visit
Landsberg Castle
Encamped on a granite spur at an altitude of 590 meters, this elegant castle, located not far from Haut-Andlau and Spesbourg, overlooks the towns of Barr and Heiligenstein.
Markers
The castle was built between 1197 and 1200 by Conrad de Landsberg to strengthen the abbeys of Hohenbourg, Niedermunster and Andlau, and to serve as a refuge in the event of danger at Niedernai Castle. Described as being in poor condition from the 15th century, it was finally destroyed by the Swedes in 1632 during the Thirty Years' War. During the Revolution, like its neighbour Haut-Andlau, the castle was sold as national property. Today it belongs to the Türckheim family and is undergoing restoration and excavation work.
History
Returning from the crusade, after two years of absence, a Knight of Landsberg wanted to give his lady a beautiful gift. An old woman, who crossed his path, advised him to give her an exceptional flower: a Winter Aconite, a rare flower known in Alsace as 'la crinoline'. She gave him a closed bud which the knight dubiously carried away. When he finally handed the flower to his beauty, it sparkled a thousand colours, despite the bitter cold. Since then, this flower has grown in melting snow near to the lord. It is said that you need only to pick it together to make your hearts intertwine forever. Caution, however: please don't try this experiment because this flower is now protected!
Key points
Its square keep, its magnificent Romanesque palace and the remarkable oriel window of the castral chapel endow this castle with a great elegance, all in a dense forest that is under preservation.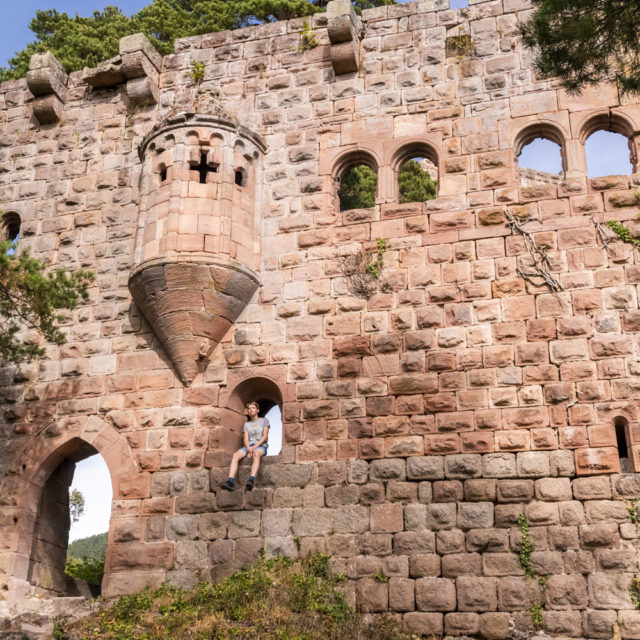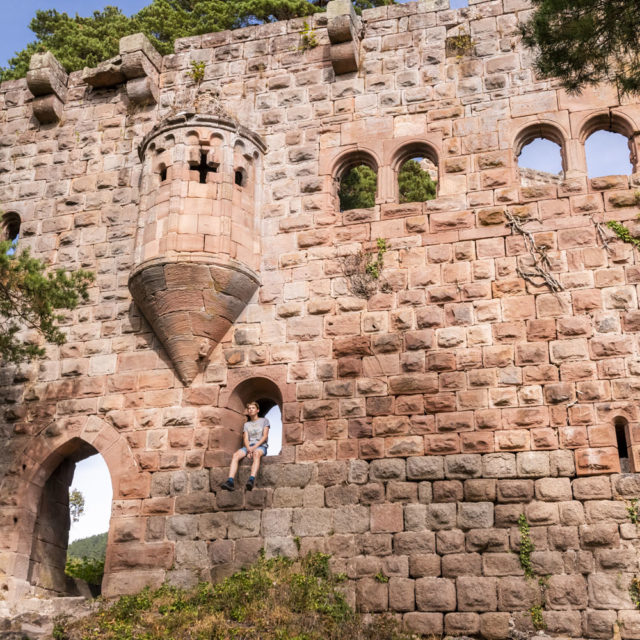 Practical informations
Address

D109 - Parking à 100 m
67140 Heiligenstein

Access

One of the simplest access routes is from Barr: follow the GR5 (marked with a red rectangle) departing above the Protestant Church.

Walk time from car park

45 min

Nearest tourism office

Office de Tourisme de Thann-Cernay
7, rue de la 1ère armée, 68 800 Thann
03 89 37 96 20 - cernay@hautes-vosges-alsace.fr
http://www.hautes-vosges-alsace.fr - Facebook @Hautes.Vosges.Alsace

GPS coordinates

Lat.: 48.42049319 - Long.: 7.42256284
Nearby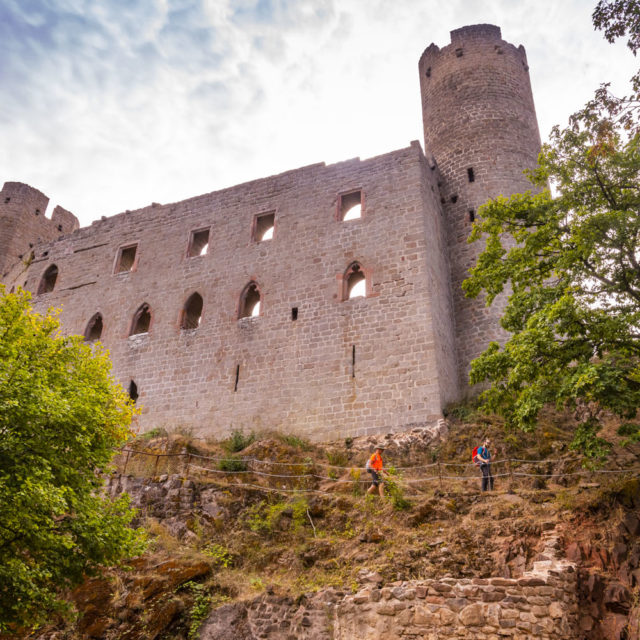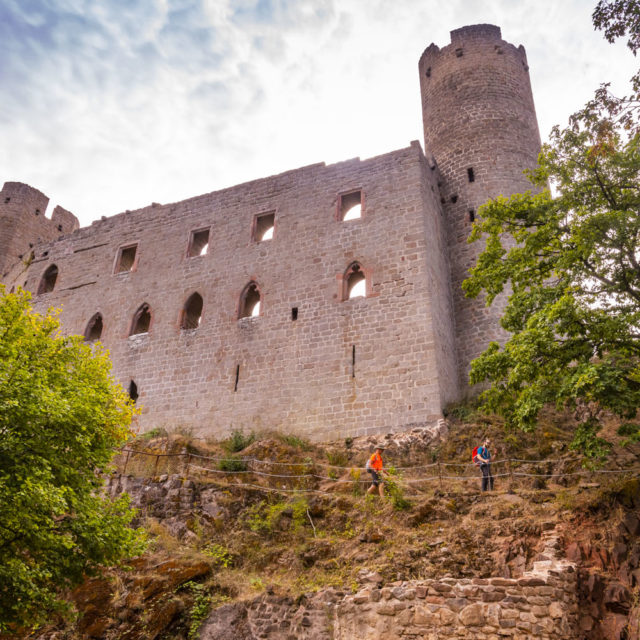 Two towers visible from afar, with characteristic majesty, crown the Silberberg at an altitude of 451 m and are the...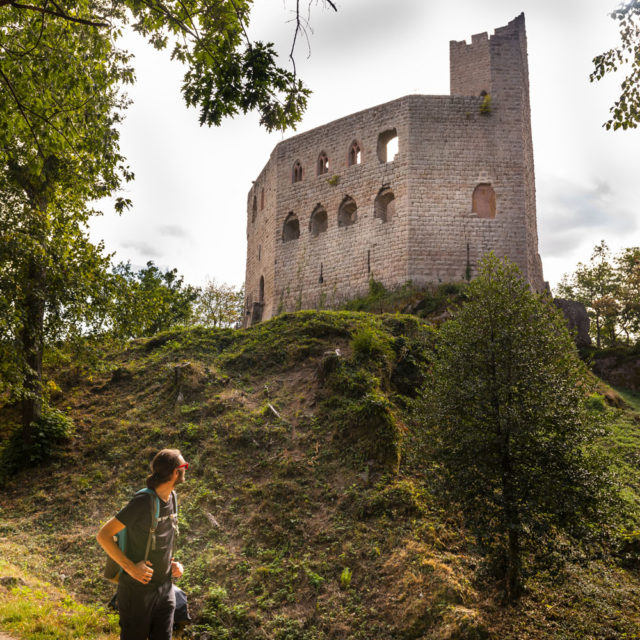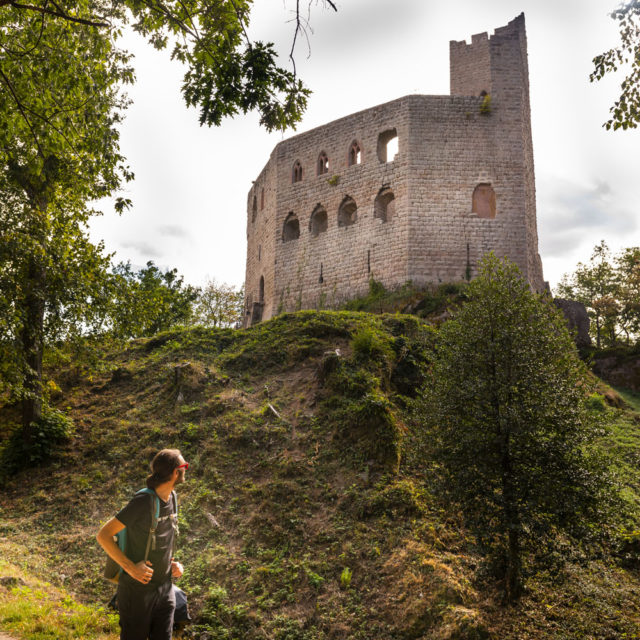 Perched at an altitude of 451 m on a sheer granite slope overlooking the Andlau valley, the ruins of Spesburg...