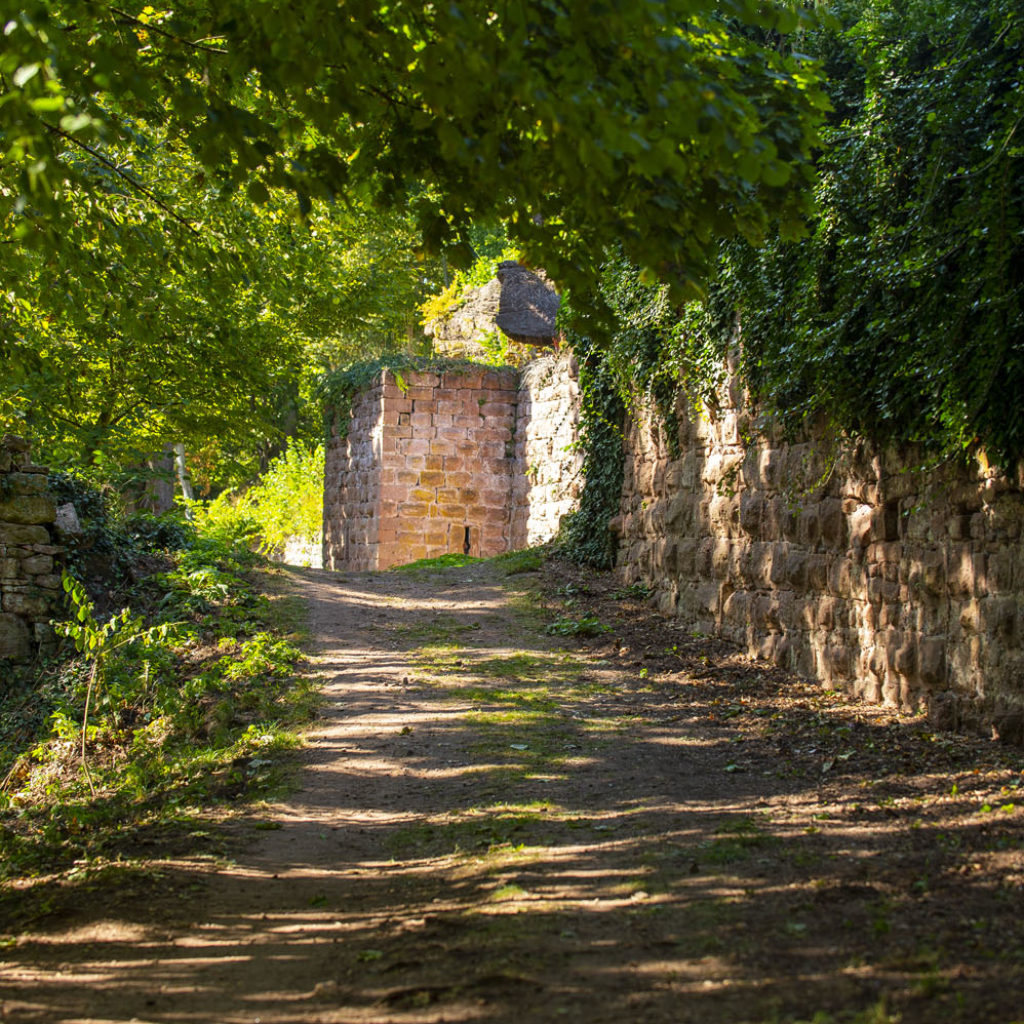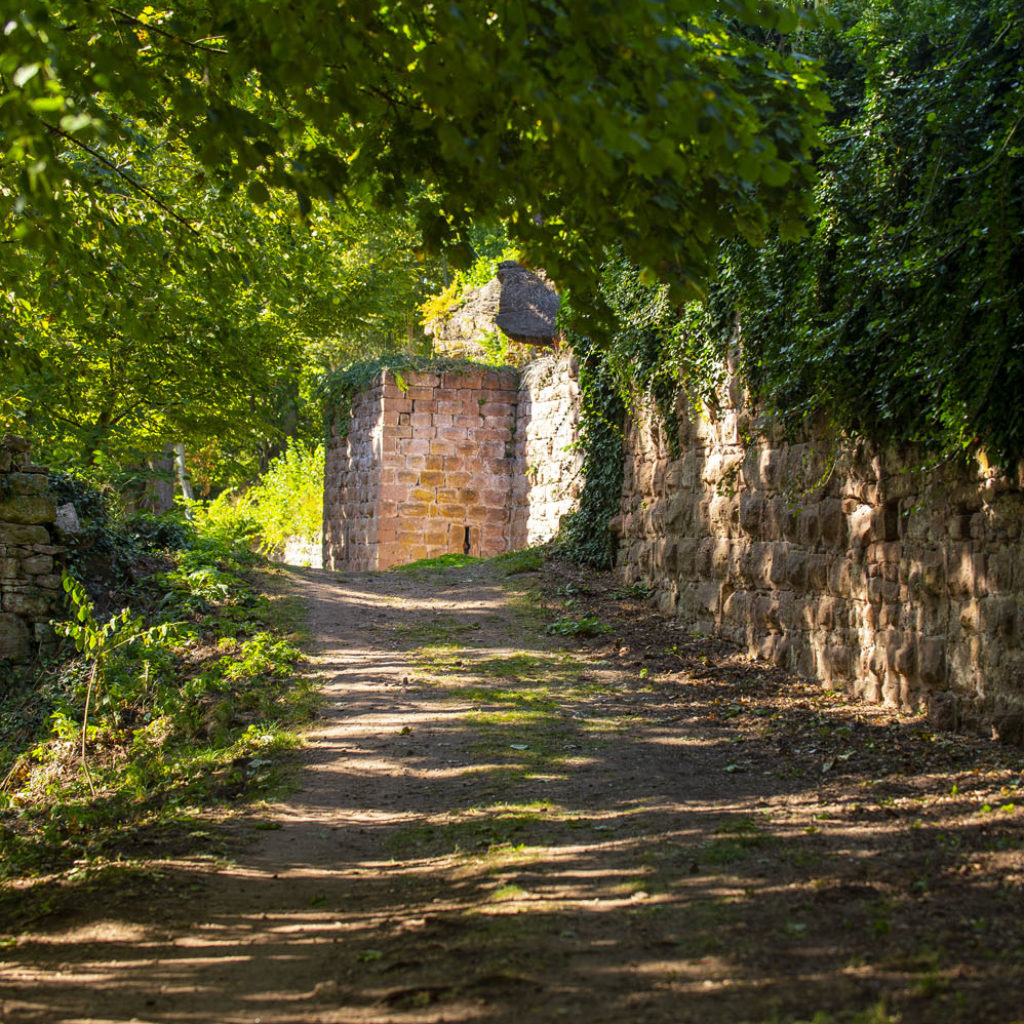 Ruin to visit
Guirbaden Castle
Culminating at an altitude of 565 m, at the intersection of the Bruche and Magel valleys, what was once the largest fortified castle in Alsace (2 ha) protected the former Abbey of Altorf.
Markers
The first castle built around the year 1000 is noted under the name of 'Guirbadum' in 1137. Destroyed by Frédéric Barberousse and rebuilt by the Dabo-Eguisheims, it was later owned by the Duke of Lorraine, who modernised it in the 13th century. An episcopal fortress, Guirbaden was controlled by different Alsatian families: the Balbronns, the Andlaus, the Müllenheims, the Hohensteins, and it ended up being burnt down during the Thirty Years' War.
History
An old almanac tells how the soldiers from Lorraine were able to take the castle by treachery and murder its occupants by surprise: "What force could not achieve, a servant of the house accomplished. By nocturnal treachery, the vile mercenary showed the Lorrain soldiers in the woods a path; there it is, the underground door through which they all entered."
Key points
The vast ruin of the castle stretches over 250 m in length — to the east, with the keep of Old Guirbaden and, to the west, the fort-garrison, the former prison of Tour de la Faim (Hunger Tower) and the Chapel of Saint Valentin.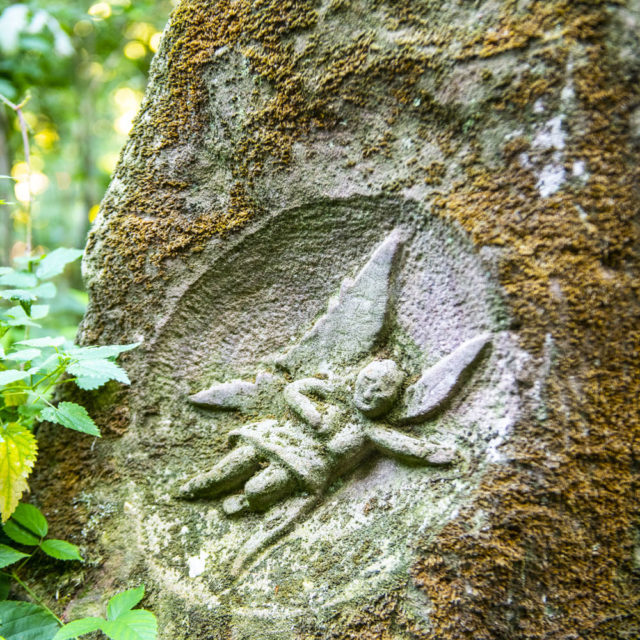 Practical informations
Address


67190 Mollkirch

Access

The less steep and more pleasant access to the site is from Grendelbruch. At the cemetery, take the path leading up towards the forest.

Walk time from car park

45 min

Nearest tourism office

Mont Sainte-Odile Tourisme
94, rue du Général de Gaulle - 67560 Rosheim
03 88 50 75 38 - contact@mso-tourisme.com
www.paysdumontsainteodile.com

Conservation association

Association "Sauver le Guirbaden"
contact@sauver-le-guirbaden.fr - 06 85 98 31 64
www.sauver-le-guirbaden.fr

GPS coordinates

Lat.: 48.49347172 - Long.: 7.37086527
Nearby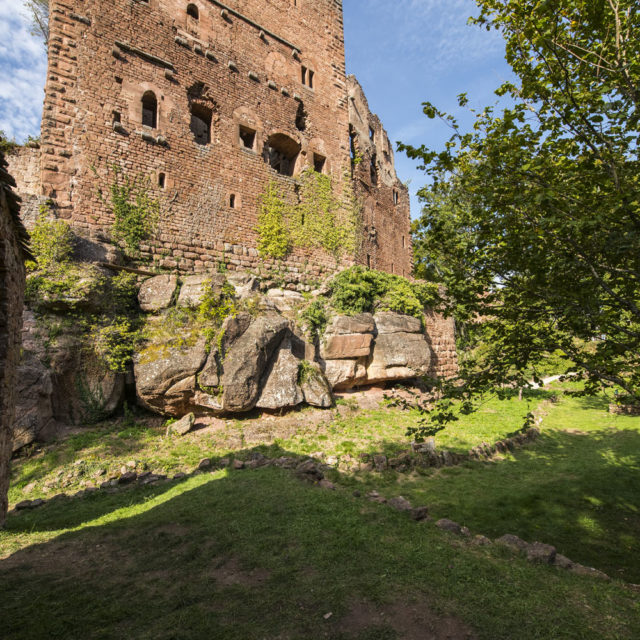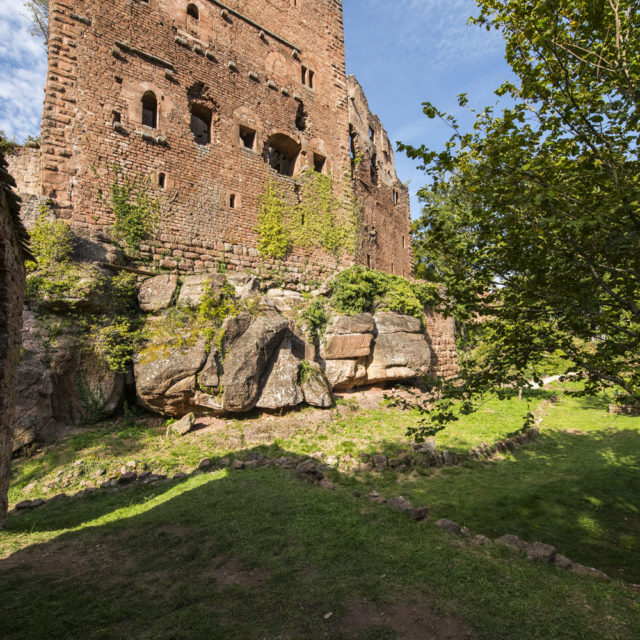 United on the Elsberg plateau at an altitude of almost 500 m, in the heart of a lush forest, Rathsamhausen...