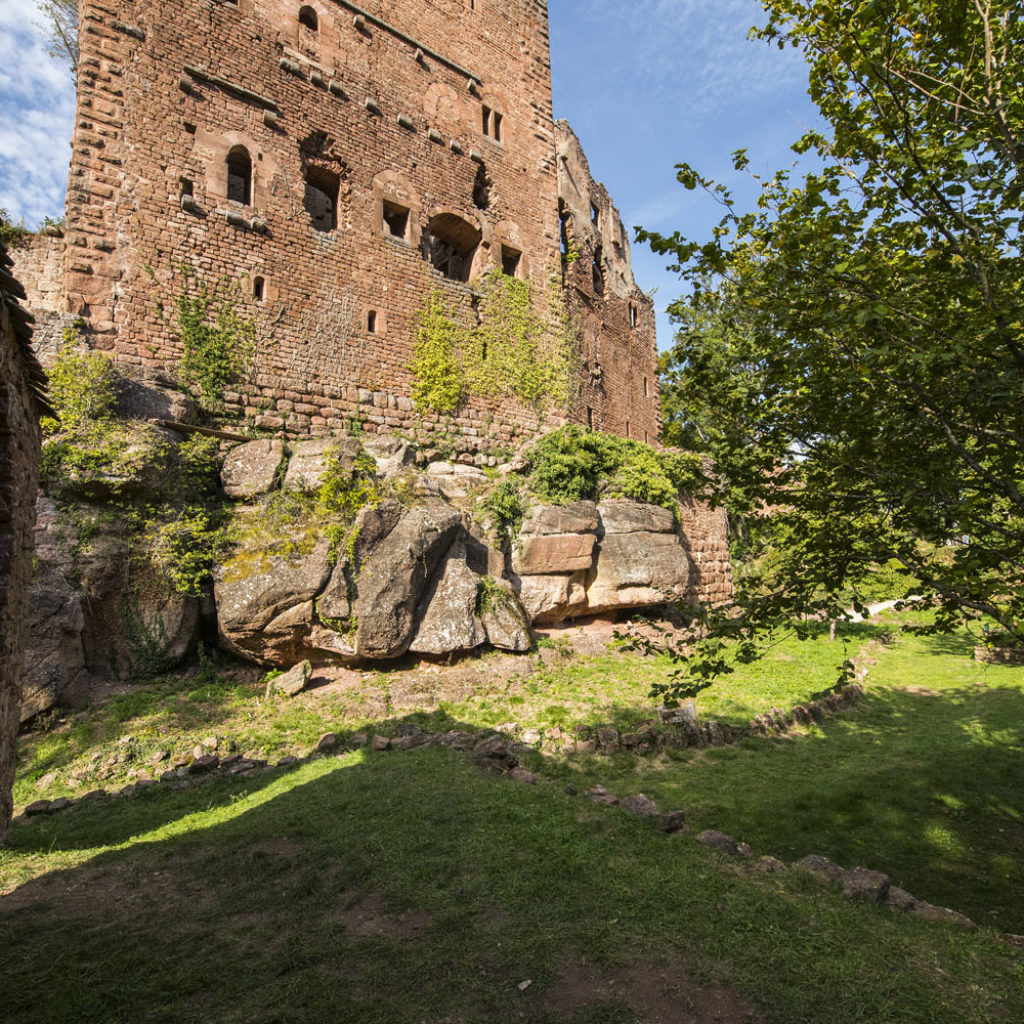 Ruin to visit
Ottrott Castles
United on the Elsberg plateau at an altitude of almost 500 m, in the heart of a lush forest, Rathsamhausen and Lutzelbourg castles jut out their proud keeps on the hills of Ottrott.
Markers
The primitive castle which occupied the site around the year 1000 was replaced in 1196 by Hohenstaufen Castle enfeoffed to Conrad de Lutzelbourg. It was destroyed in a fire at the end of the 12th century, when Rathsamhausen Castle was built. Lutzelbourg, meanwhile, was built in the middle of the 13th century, and noted as ruined from 1392. The Rathsamhausen-Ehenweier Family then had it rebuilt. The family owned the two castles until the Revolution.
History
In the 18th century, whilst Alsatian historian Silbermann explored the region, he stayed with a local farmer who told him a strange story about a prisoner, forgotten in the dungeons of the Rathsamhausen keep. With its 13-feet-thick walls, the tower had no door through which to enter it, and miners were called in to explore the tiny room where the chained skeleton of an unknown person lay.
Key points
The Friends of the Castles of Ottrott 'Les Amis des châteaux d'Ottrott' offer many activities around the site and the exceptional vestiges, which include three keeps, two towers, residential chambers beautiful fireplaces and numerous ornate bays, friezes and sculpted decorations, gardens etc.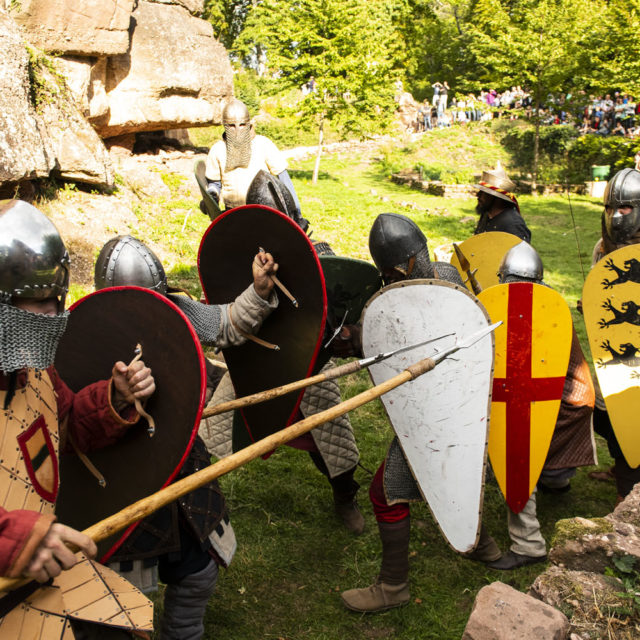 Practical informations
Address


67530 Ottrott

Access

On leaving Klingenthal in the direction of Mont Sainte-Odile, turn left towards the 'Eichwaeldel' residence and park in the car park at the entrance to the housing development. Take the forest path, which ascends for about 1 km, following the signs for the Fortified Castles' Trail.

Walk time from car park

60 min

Nearest tourism office

Mont Sainte-Odile Tourisme
94, rue du Général de Gaulle, Rosheim
03 88 50 75 38 - contact@mso-tourisme.com
www.mso-tourisme.com - Facebook @msotourisme

Conservation association

Les Amis des Châteaux d'Ottrott
03 88 95 29 34 - amchott@orange.fr
http://amchott.fr - Facebook @PierreCaillouZumSteinInOttrott

GPS coordinates

Lat.: 48.46052500 - Long.: 7.40679840
Nearby