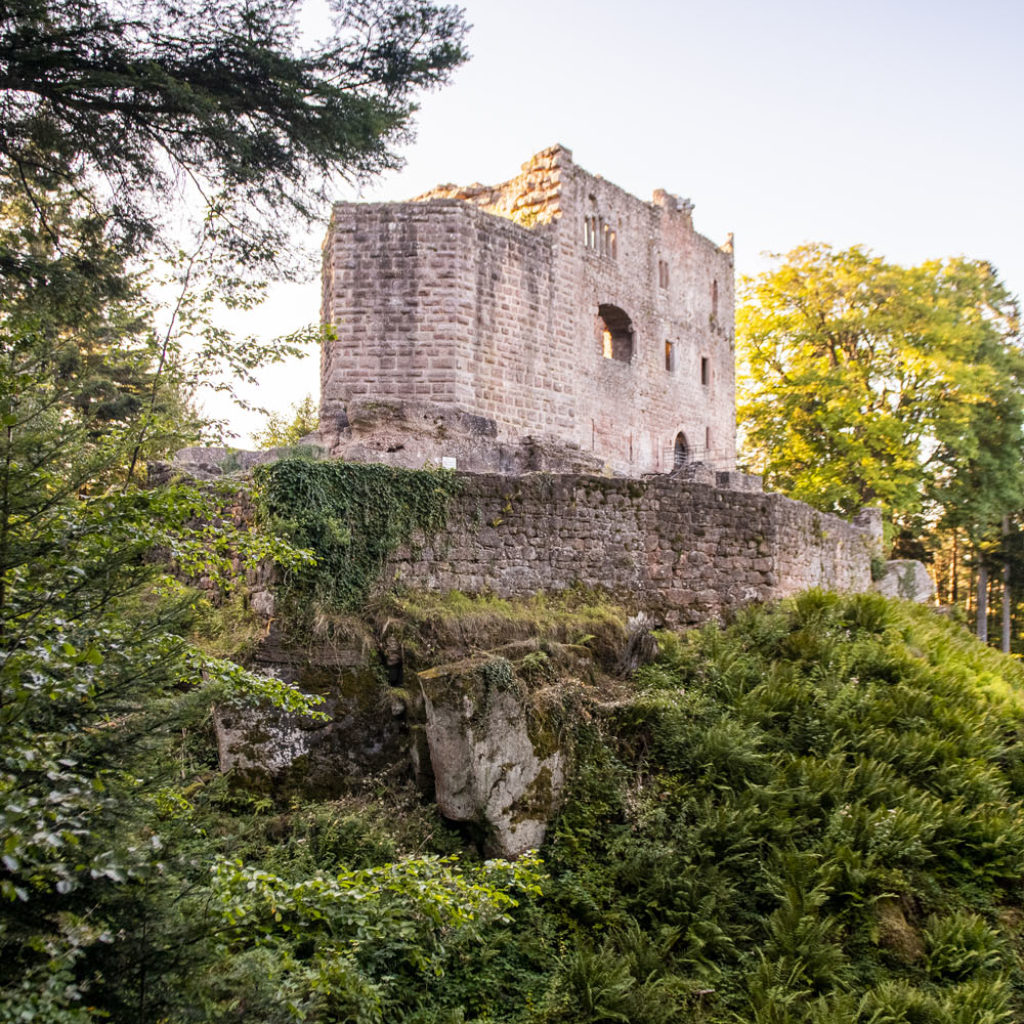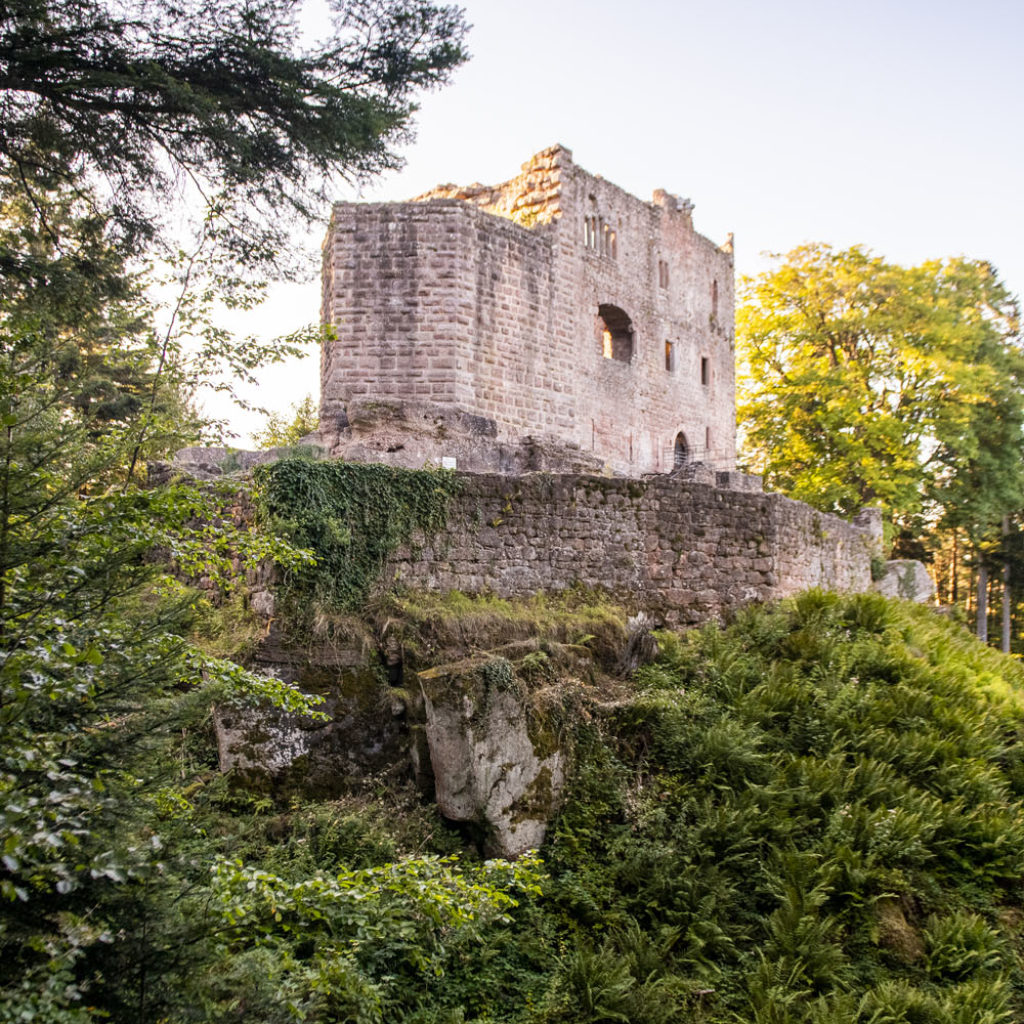 Ruin to visit
Birkenfels Castle
On the hills of Ottrott, in the heart of the Obernai forest, between white fir trees, maple trees and sessile oaks, the impressive remains of this small castle are thought-provoking.
Markers
Built illegally around 1260, at the time of the Great Interregnum (period when there was no emperor), it reflects the power struggles between its probable builder, Albrecht Wissebeger, Burgomaster of Strasbourg and enfeoffed to the bishop of this city, and the supporters of the Emperor. The latter finally won and Rodolphe de Habsbourg entrusted it from 1289 to Burkhard Beger whose family would keep it until 1532. The castle, ruined after the Thirty Years' War, was no longer inhabited beyond the 1550s. Today it is owned by the town of Obernai.
History
Having no strategic value, the construction of Birkenfels Castle can only be explained initially by the desire of the Beger Family to secure its much desired membership of the nobility in return for the annual payment of a pound of wax to the city of Obernai. Its last offspring died in a duel in 1532.
Key points
Its unfinished pentagonal-shaped keep, its impressive main residential chamber over three levels with loopholes in niches and large bays with multiple windows set into it; the closeness to Kagenfels Castle, accessible in forty minutes on foot by following the Fortified Castles' Trail.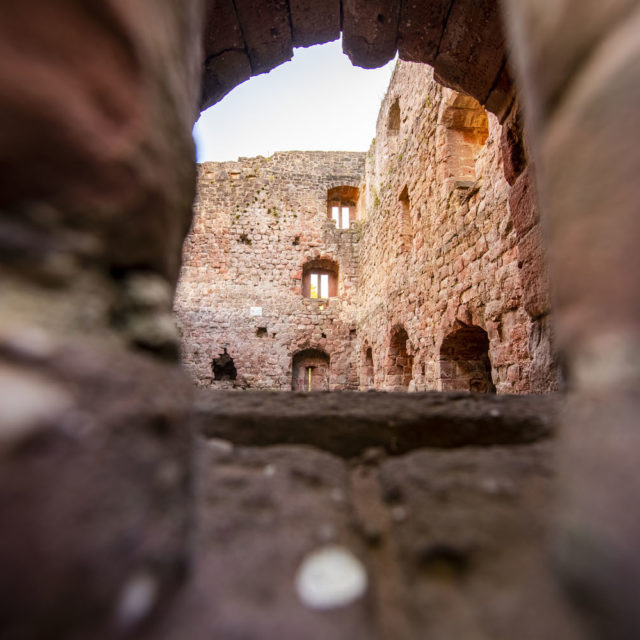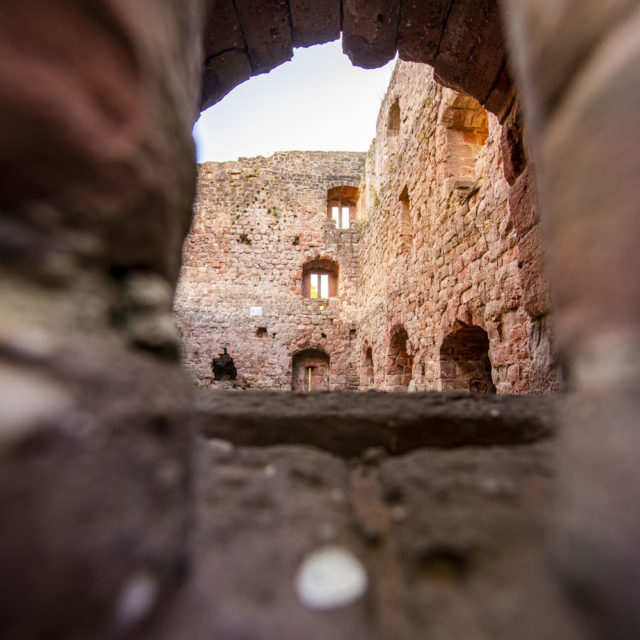 Practical informations
Address


67530 Ottrott

Access

From the car park located on the RN426 connecting Mont Sainte-Odile to Hohwald, follow the blue rings to the forest path then the yellow crosses which lead to the ruin, also indicated by the signs for the Fortified Castles' Trail of Alsace.

Walk time from car park

20 min

Nearest tourism office

Office de tourisme d'Obernai
Place du Beffroi, Obernai
info@tourisme-obernai.fr - 03 88 95 64 13
www.tourisme-obernai.fr - Facebook @VisitObernai

Conservation association

Association pour la Conservation du Patrimoine Obernois
info@acpo.fr
Facebook : @ Obernai ACPO - Association pour la Conservation du Patrimoine Obernois
www.acpo.fr

GPS coordinates

Lat.: 48.42960231 - Long.: 7.38418201
Nearby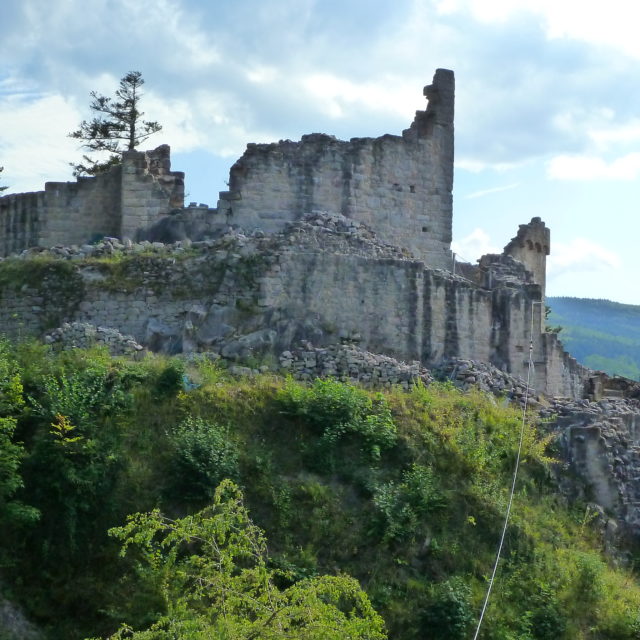 Perched at an altitude of 677 m in the heart of the Obernai and Bernardswiller forests, the castle is located...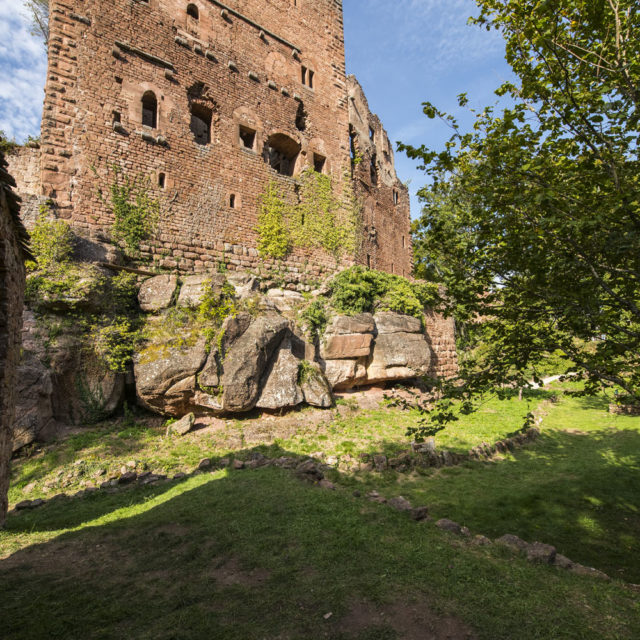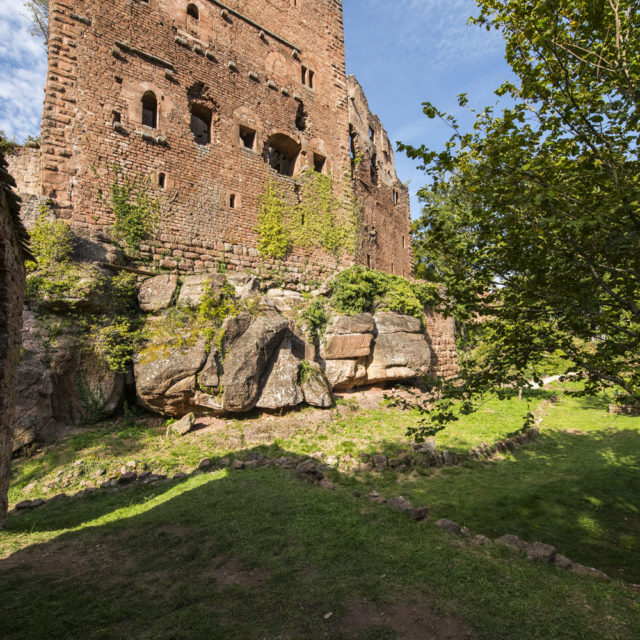 United on the Elsberg plateau at an altitude of almost 500 m, in the heart of a lush forest, Rathsamhausen...