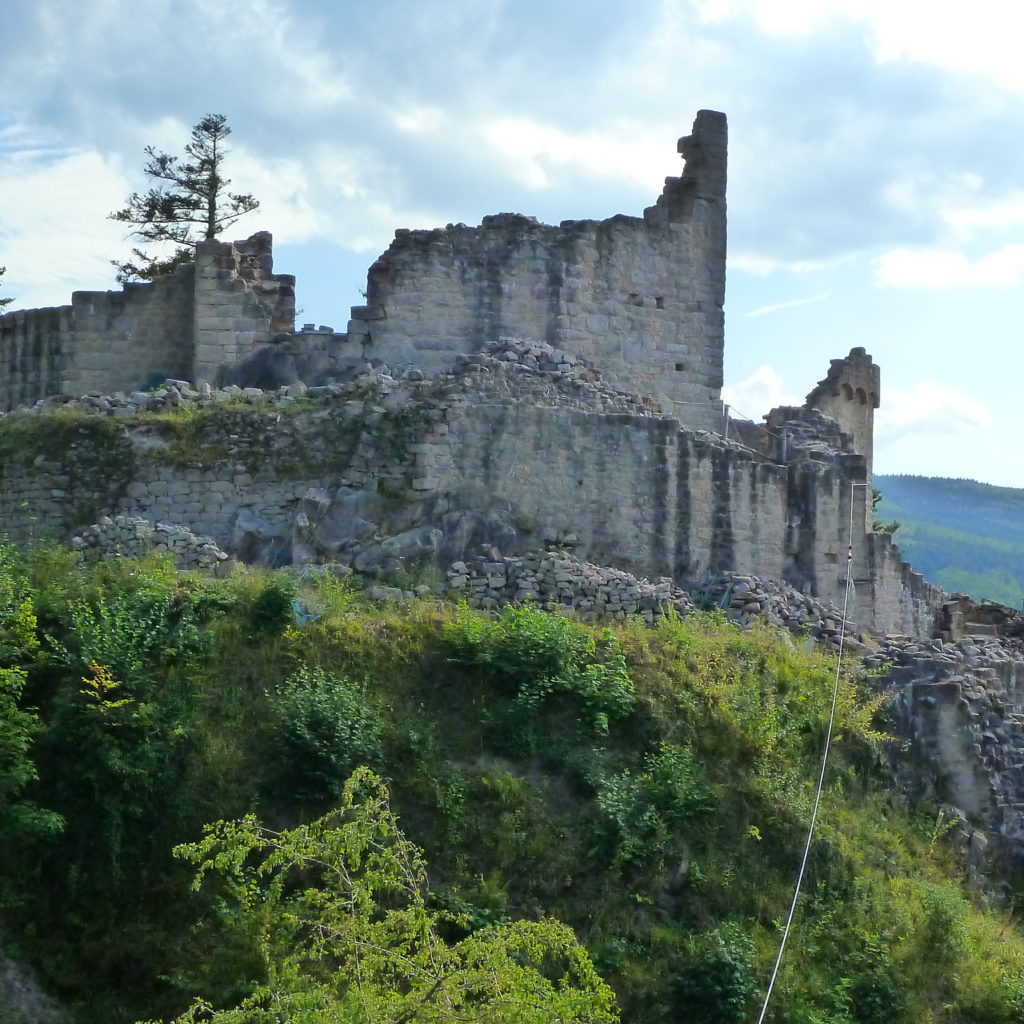 Ruin to visit
Kagenfels Castle
Perched at an altitude of 677 m in the heart of the Obernai and Bernardswiller forests, the castle is located in the town of Ottrott, not far from Mont Sainte-Odile.
Markers
Built in 1262 by a man named Kagen, from whom the castle took its name and who provided the ministerial function for the Bishop of Strasbourg, Walter de Geroldseck. The castle had several successive owners before being bought back by the town of Obernai in 1563. In the 14th century, it faced more than four sieges in forty years and was noted as ruined in 1664. The Kagenfels was certainly abandoned after the Thirty Years' War.
History
The lush forest around the castle was inhabited by the 'Baumklopfer', the giant tree pounder. He used to pound the tree trunks so hard that the terrorised villagers no longer dared to go into the woods. If you listen carefully in the early morning, you can hear the trees still vibrating with the echo of the Baumklopfer, so say the woodcutters!
Key points
The castle's defensive system is exceptional with its superb guns, arrowslits and beautiful boss stones.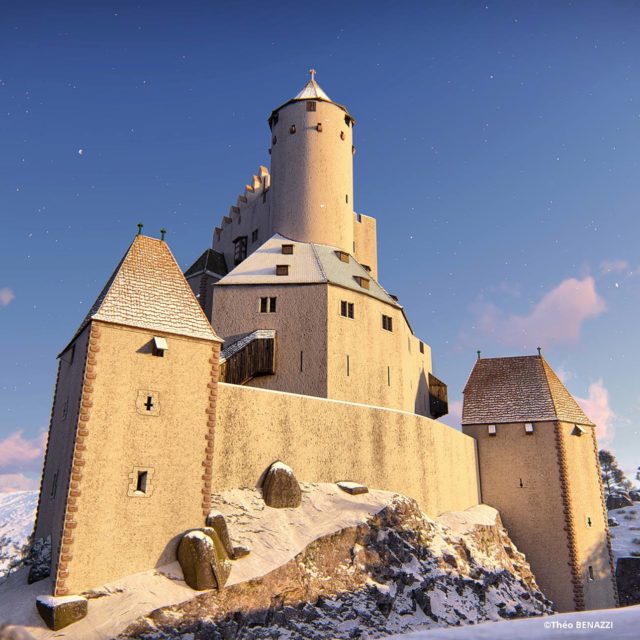 Practical informations
Address


67210 Obernai

Access

On leaving Klingenthal, follow the Mont Sainte-Odile road for around 3 km and park the car in the Saegmuhlenmaettel car park. Then take the hiking trail towards Willerhof. At the Willerhof forest house, take the path signposted to Kagenfels.

Walk time from car park

45 min

Nearest tourism office

Office de tourisme d'Obernai
Place du Beffroi, Obernai
info@tourisme-obernai.fr - 03 88 95 64 13
www.tourisme-obernai.fr - Facebook @VisitObernai

Conservation association

Association pour la Conservation du Patrimoine Obernois (ACPO) - Section Kagenfels
contact@kagenfels.org - 06 79 22 04 69

GPS coordinates

Lat.: 48.44491285 - Long.: 7.36641237
Nearby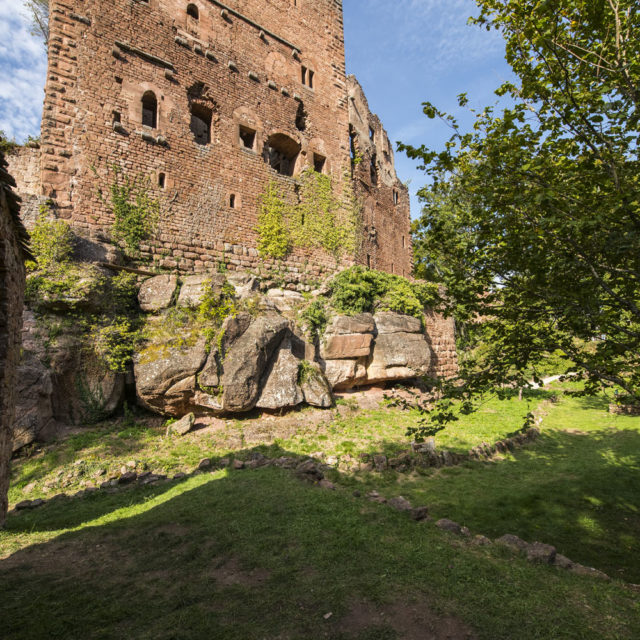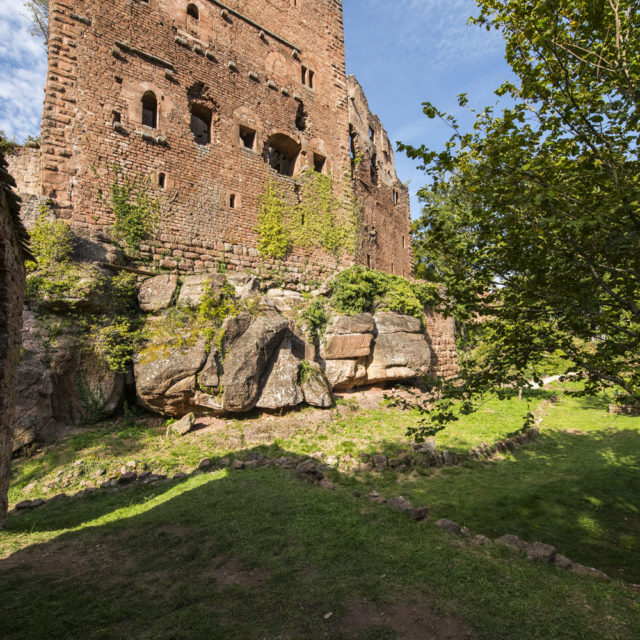 United on the Elsberg plateau at an altitude of almost 500 m, in the heart of a lush forest, Rathsamhausen...