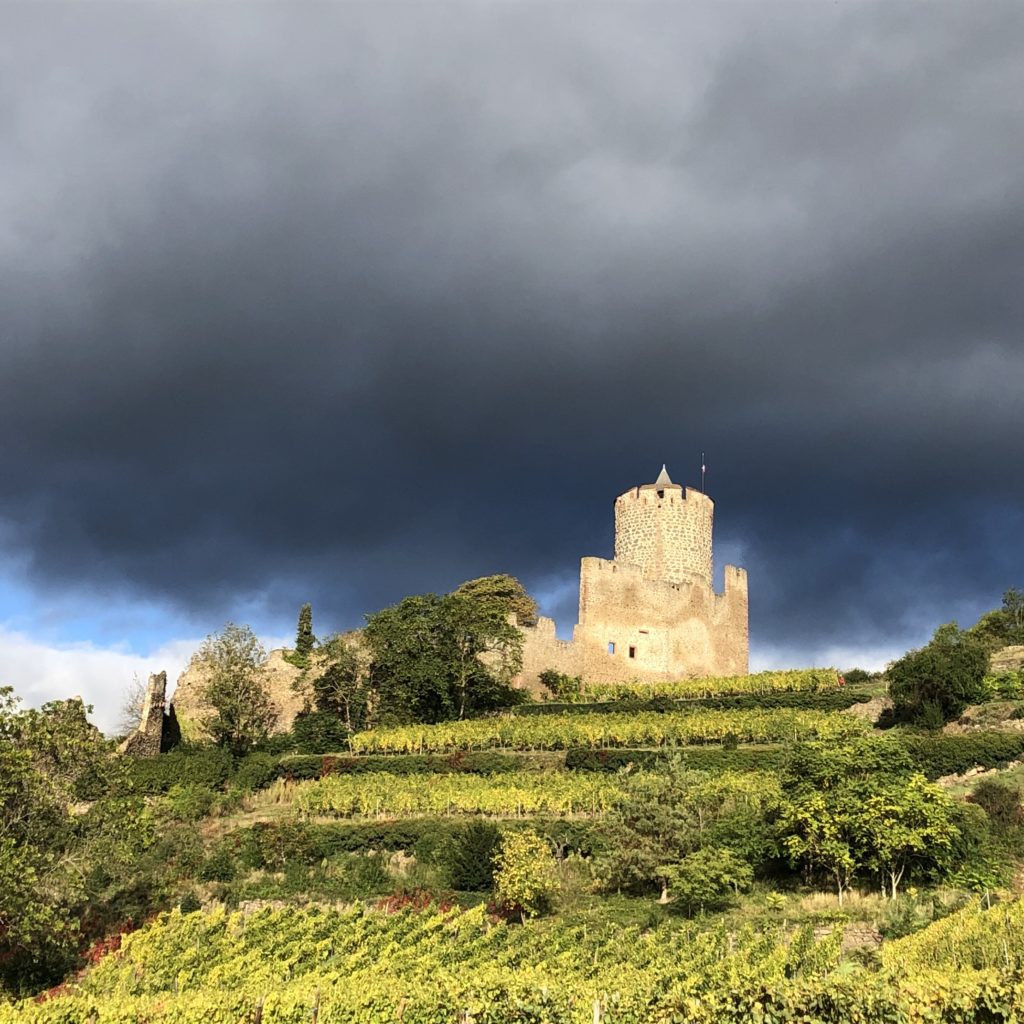 Ruine à visiter
Kayserberg Castle
Its robust cylindrical keep erected in the vineyard of the illustrious city of Kayserberg, overlooks the Weiss Valley and the Col du Bonhomme, a necessary route to take between Haute Alsace and Lorraine.
Markers
Built in the 13th century, the fortress was a property of the Holy Roman Empire. A strategic stronghold on the road crossing the Vosges, the castle, fortified by the great imperial bailiff, could not withstand Duke of Lorraine's armies in 1248. Property of the Habsburgs in 1326, the castle was united with the imperial city of Kaysersberg in the 14th century, then destroyed by the Alsatian peasants' uprising in 1525.
History
Emperor Frédéric Barberousse is said to have hidden a fabulous treasure in the castle. In 1864, the bourgeoisie of Kaysersberg, caught up by gold fever, carried out unregulated excavations and damaged the ruin considerably.
Key points
Its 15th-century barbican, its massive keep offering a wonderful view over the town of Kaysersberg — favourite village of the French, whose wonders can be reached within a few minutes' walk.
Practical informations
Address


68240 Kaysersberg Vignoble

Access

A marked path leaves the town centre at the car park located opposite the town hall. By walking alongside the ramparts, you can easily access the castle.

Walk time from car park

30 min

Nearest tourism office

Office de tourisme Vallée de Kayserberg
39 rue du Général de Gaulle, Kaysersberg
03 89 78 22 78 - info@kaysersberg.com
www.kaysersberg.com - Facebook @vallee.de.Kaysersberg

GPS coordinates

Lat.: 48.14038948 - Long.: 7.26245642
Nearby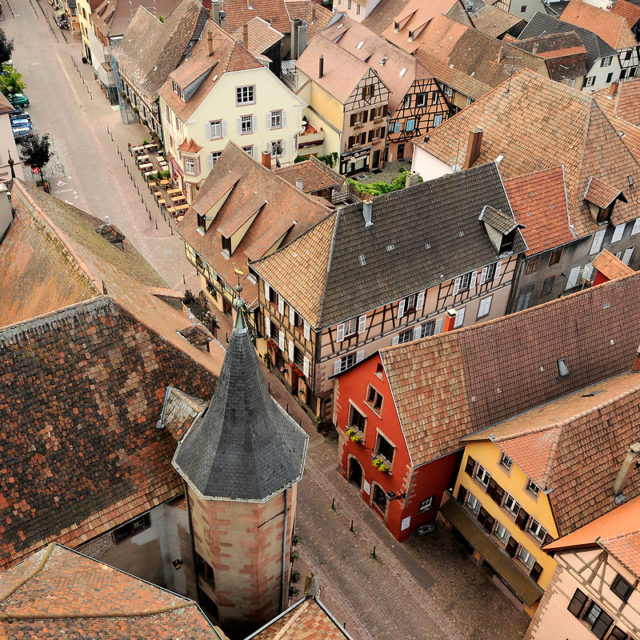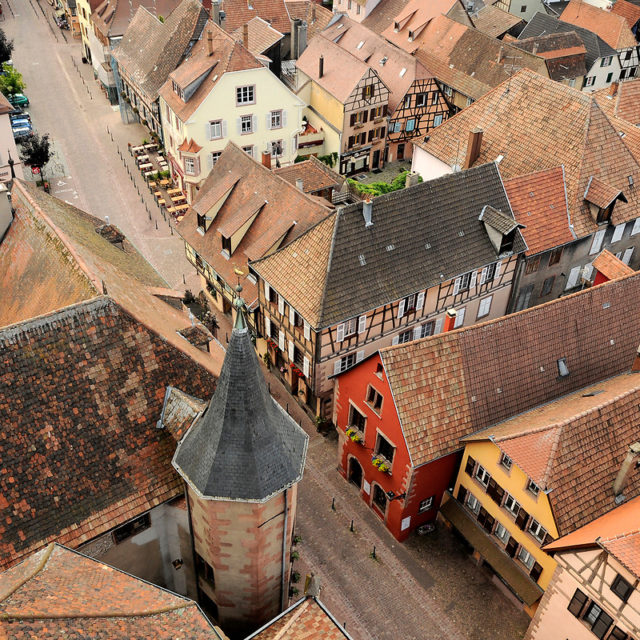 A shining milestone on the Wine Route, it is one of the most charming cities in Alsace, with its cobbled...