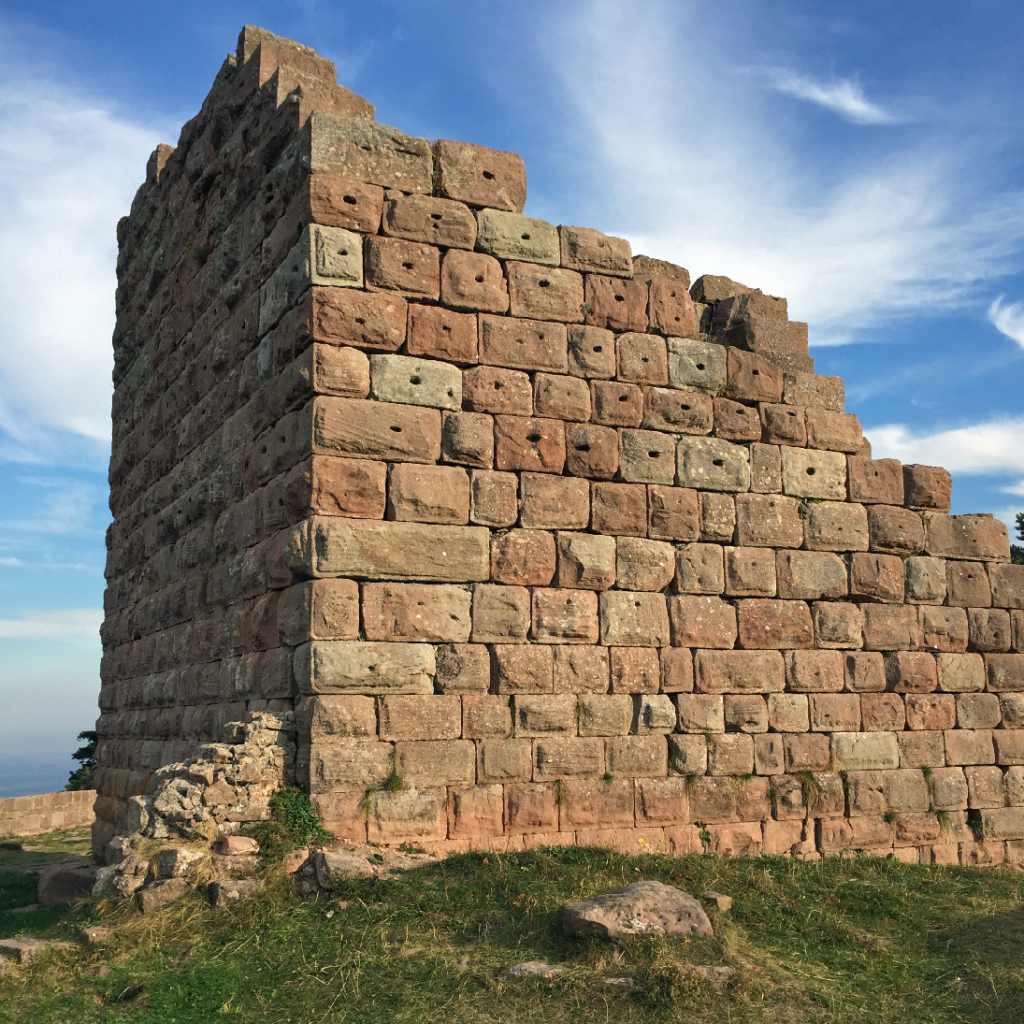 Ruin to visit
Hohnack Castle
Almost touching the clouds at an altitude of more than 940 m to survey the valleys leading to Munster and Kaysersberg, Honack is one of the highest castles in Alsace.
Markers
The castle was built around 1162 by the Hohnack Family, vassal of the Counts of Eguisheim-Dabo. It was returned, as an inheritance, to the Counts of Ferrette in 1279 before being taken by the Ribeaupierres. It was then the turn of the French governor at Place de Colmar to help himself to the castle, and he had it dismantled in 1655. The ruin would serve as a stone quarry before being abandoned.
History
The castle's mountain range was filled with legends: here, a rocky mass formed a mysterious labyrinth which was said to be the tomb of the Vosges giant; and there, fairies are said to have dug pretty 'cupules' in the stones — small cup-shaped cavities whose precise origin is unknown, and which sparkle a thousand reflections of the rainwater they contain.
Key points
The enclosure wall, constructed of solid boss stones and with gunboats set into it; a gate tower, formerly equipped with a drawbridge; some parts still bear marks left by workmen, signature of the stonemasons of the Middle Ages.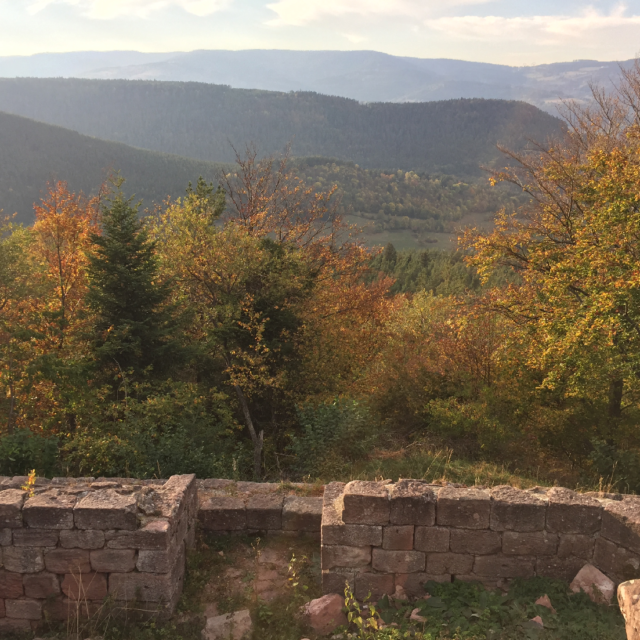 Practical informations
Address


68910 Labaroche

Access

From Colmar, head towards Ingersheim, then Nidermorschwihr and Trois Epis. Access via departmental road 11VI towards Collet du Linge and, after Obschel, head to the Hohnack summer camp. From the car park, follow the path marked by yellow crosses (very steep climb).

Walk time from car park

20 min

Nearest tourism office

Office de Tourisme

Conservation association

Les compagnons du château du Hohnack
Facebook @Château Du Hohnack

GPS coordinates

Lat.: 48.09367441 - Long.: 7.18394279
Nearby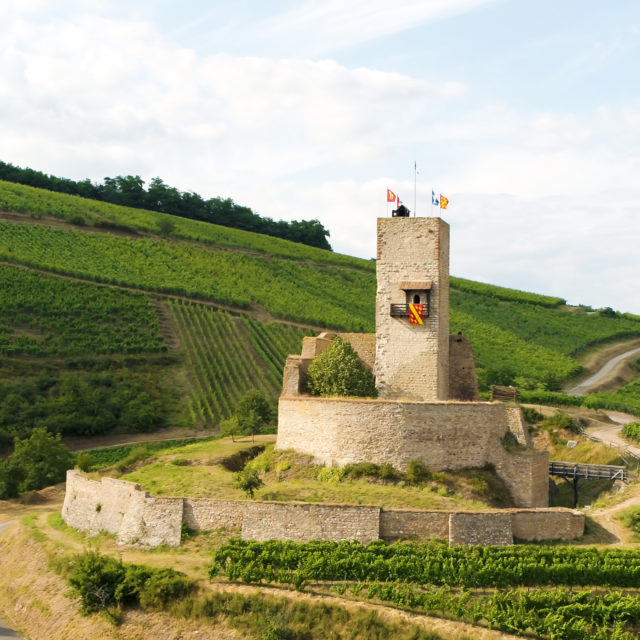 Anchored in the Wineck-Schlossberg grand cru vineyard, 'the castle of the vines' watched over by its robust belfry keep on...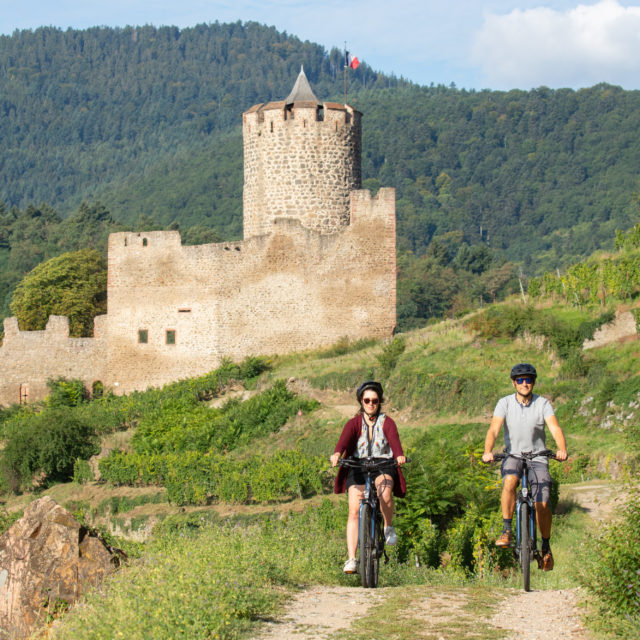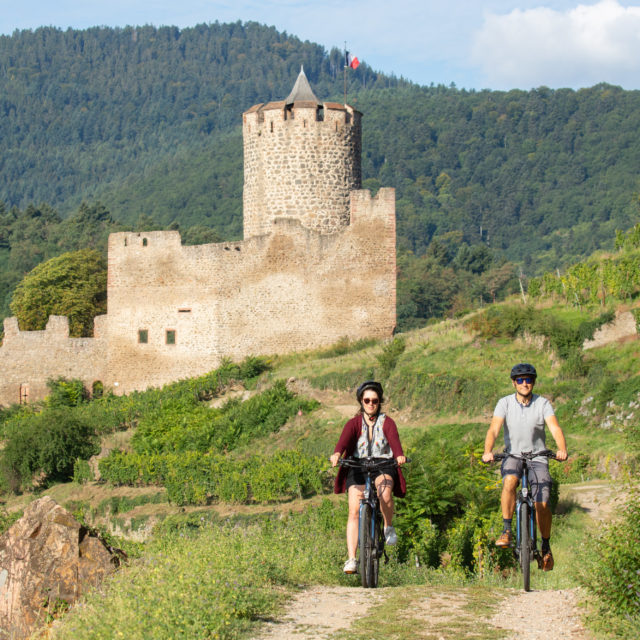 Its robust cylindrical keep erected in the vineyard of the illustrious city of Kayserberg, overlooks the Weiss Valley and the...