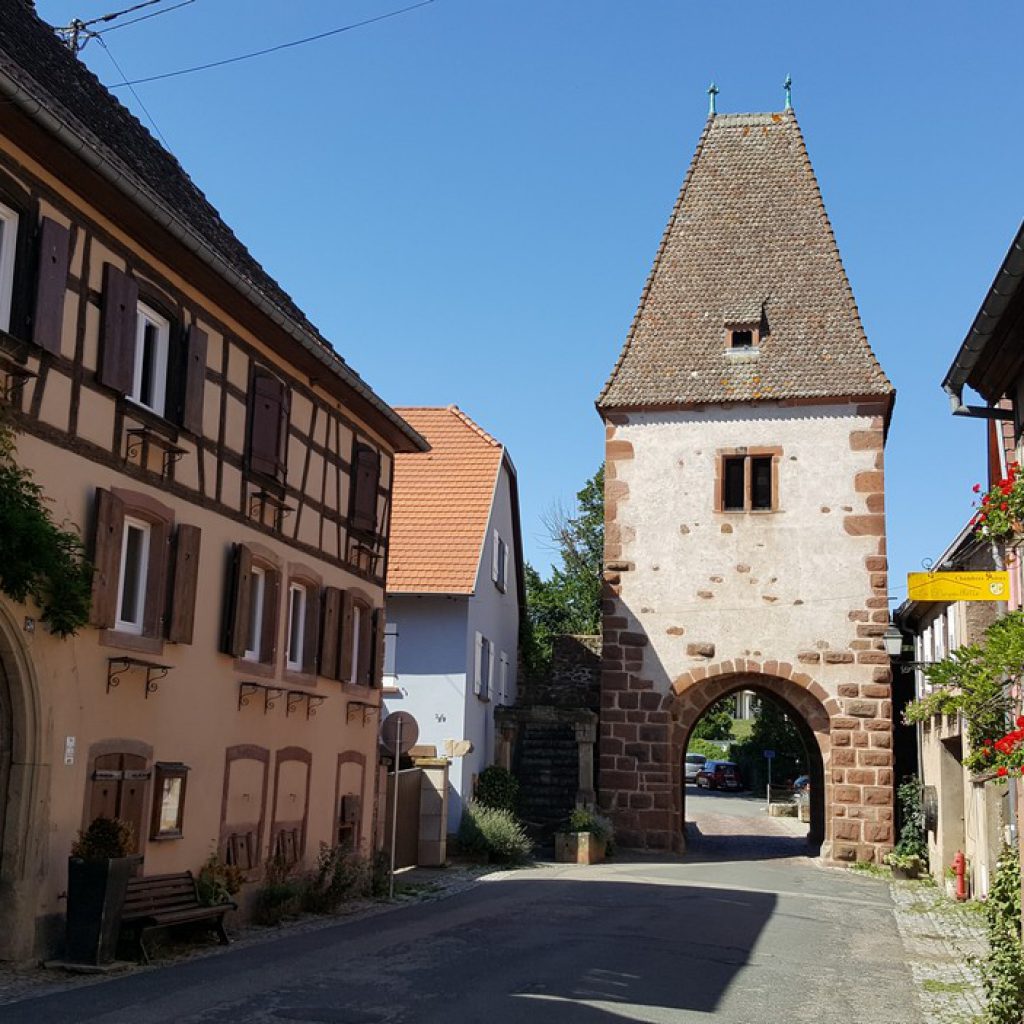 Fortified city
Boersch
A small secluded town located on the Wine Route, at the foot of Mont Sainte-Odile, the medieval Boersch is well worth a detour…
Markers
Property of Saint-Léonard's Abbey, the village was mentioned for the first time in 1109 and obtained the status of city with the authorisation to build ramparts in 1340. Local territorial revolts and conflicts frequently shook the walls of the medieval city; however, this did not prevent it from entering a prosperous period in the 16th century before being ravaged by the Thirty Years' War a century later.
History
Stretching out from the edges of Boersch is the estate of Léonardsau with its surprising Art Nouveau-style residence surrounded by a 9-hectare park. The villagers nicknamed it 'le petit château' (the little castle) because its wealthy owner, Baron Albert de Dietrich, had it specially built to display his precious collection of ancient earthenware.
Key points
You cannot miss the three gates of the fortified enclosure whose names indicate their location: the high gate, the low gate and the rear gate which overlooks the vineyard. Feel free to lose yourself in its alleyways lined with beautiful half-timbered houses...
Practical informations
Address


67530 Boersch

Nearest tourism office

Mont Sainte-Odile Tourisme
94, rue du Général de Gaulle, Rosheim
03 88 50 75 38 - contact@mso-tourisme.com
www.mso-tourisme.com - Facebook @msotourisme

GPS coordinates

Lat.: 48.47757648 - Long.: 7.44009376
Nearby