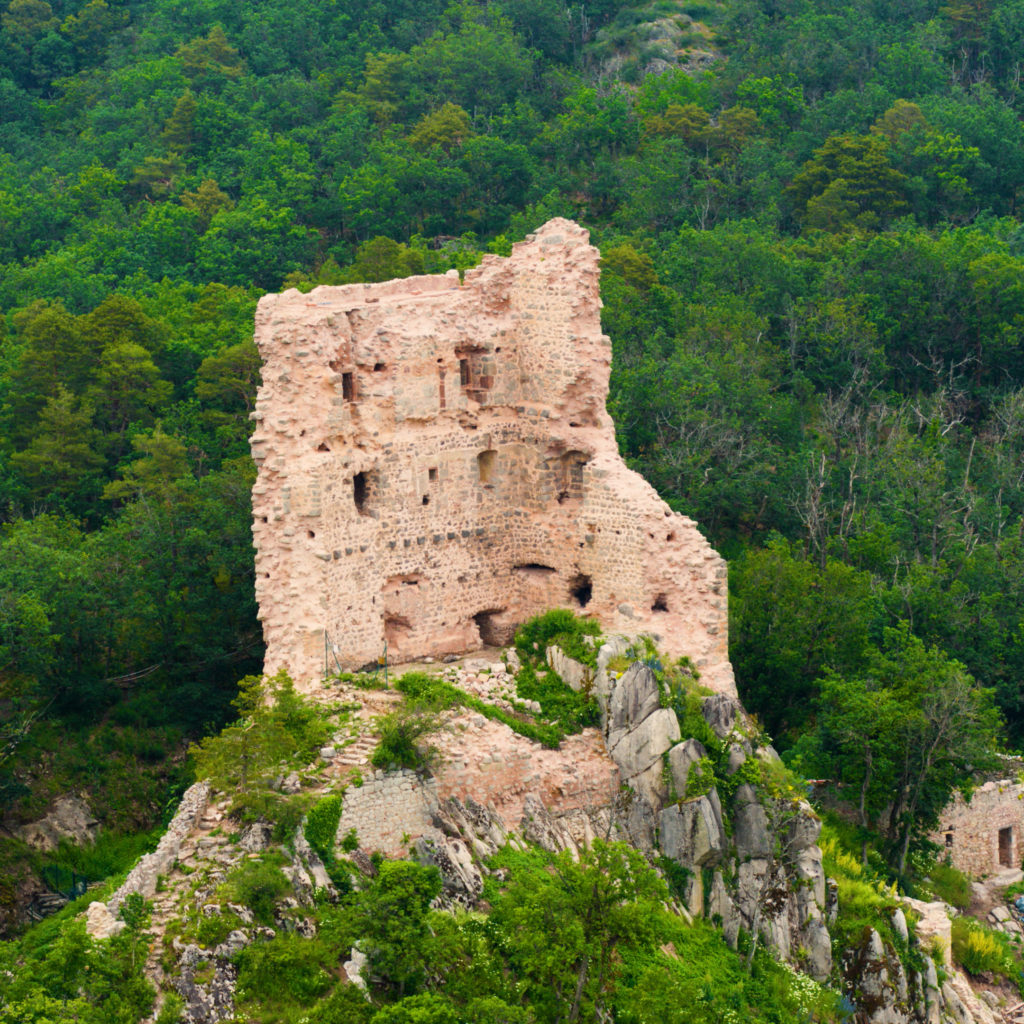 Ruin to visit
Ramstein Castle
Clinging to its rocky walls at an altitude of 384 meters, Ramstein Castle overlooks the plain of central Alsace. If this little sentinel can be approached on rare occasions alongside its watchmen, it remains a witness to the history of its region, just a stone's throw from its neighbour Ortenburg.
Markers
Ramstein Castle was built in 1293 to support the siege of its neighbour Ortenburg by Otton d'Ochsenstein. After passing through the hands of the Zorn de Bulachs, it was laid waste by the inhabitants of Strasbourg in the 15th century. Initially a simple tower, it became a real castle only to be destroyed by the Swedes during the Thirty Years' War. Today, only the exterior wall and two turrets remain standing, built in 1793 to defend the entrance to the Vosges.
History
Othon d'Ochsenstein had a giant crossbow installed there, which required the castle's builder to have a loophole in a niche, the largest in Alsace, built into the curtain wall.
Key points
Its rare and special flora, such as the Biscutella — a small cruciferous unique in the region — or other endangered species (perennial lettuce, noble yarrow, green lizard etc.).
Practical informations
Address


67750 Scherwiller

Access

For security reasons, visiting is currently prohibited to the public, except on rare occasions in the year, such as the operation 'All at the castles for 1st May' (Tous aux châteaux pour le 1er mai), the Heritage Days (Journées du Patrimoine) or the Fortified Castle Discovery Days (Journées découverte des Châteaux forts). Contact 'Les Veilleurs du Ramstein' (Ramstein's Watchmen) for more information.

Nearest tourism office

Sélestat Haut-Koenigsbourg Tourisme - Bureau de Châtenois
98 Rue du Maréchal Foch, 67730 Châtenois
03 88 58 87 20
www.selestat-haut-koenigsbourg.com

Conservation association

Les Veilleurs du Ramstein
veilleursramstein@gmail.com
09 54 13 15 67 / 06 74 25 24 11 (après 19h)
Facebook @Les-Veilleurs-du-Ramstein

GPS coordinates

Lat.: 48.29448633 - Long.: 7.38841295
Nearby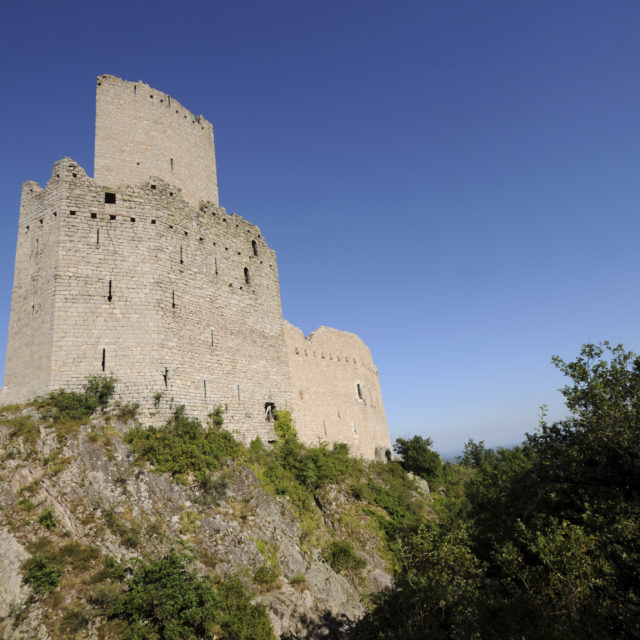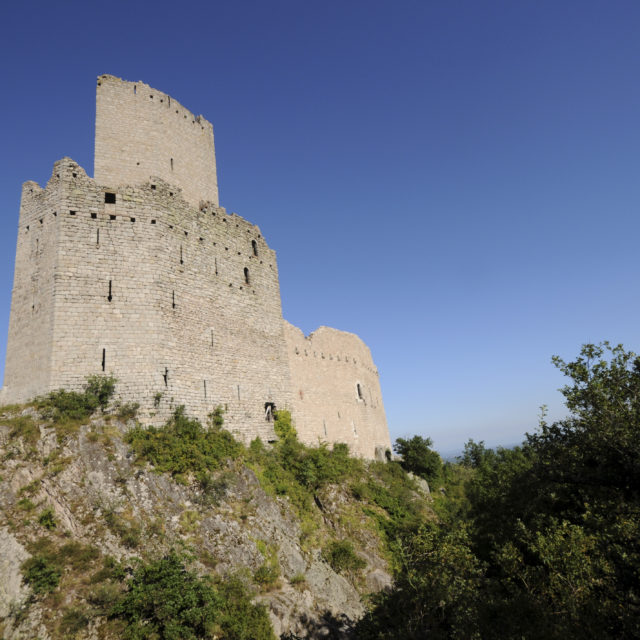 Crowning the entrance to Val de Villé and Val d´Argent, on its granite rock peak at an altitude of 433...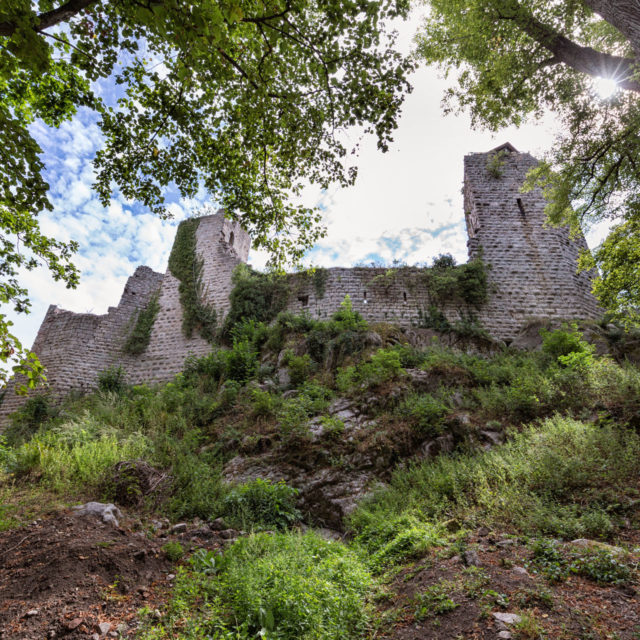 Perched at an altitude of 562 m, Bernstein Castle is one of the oldest castles in Alsace. In addition to...