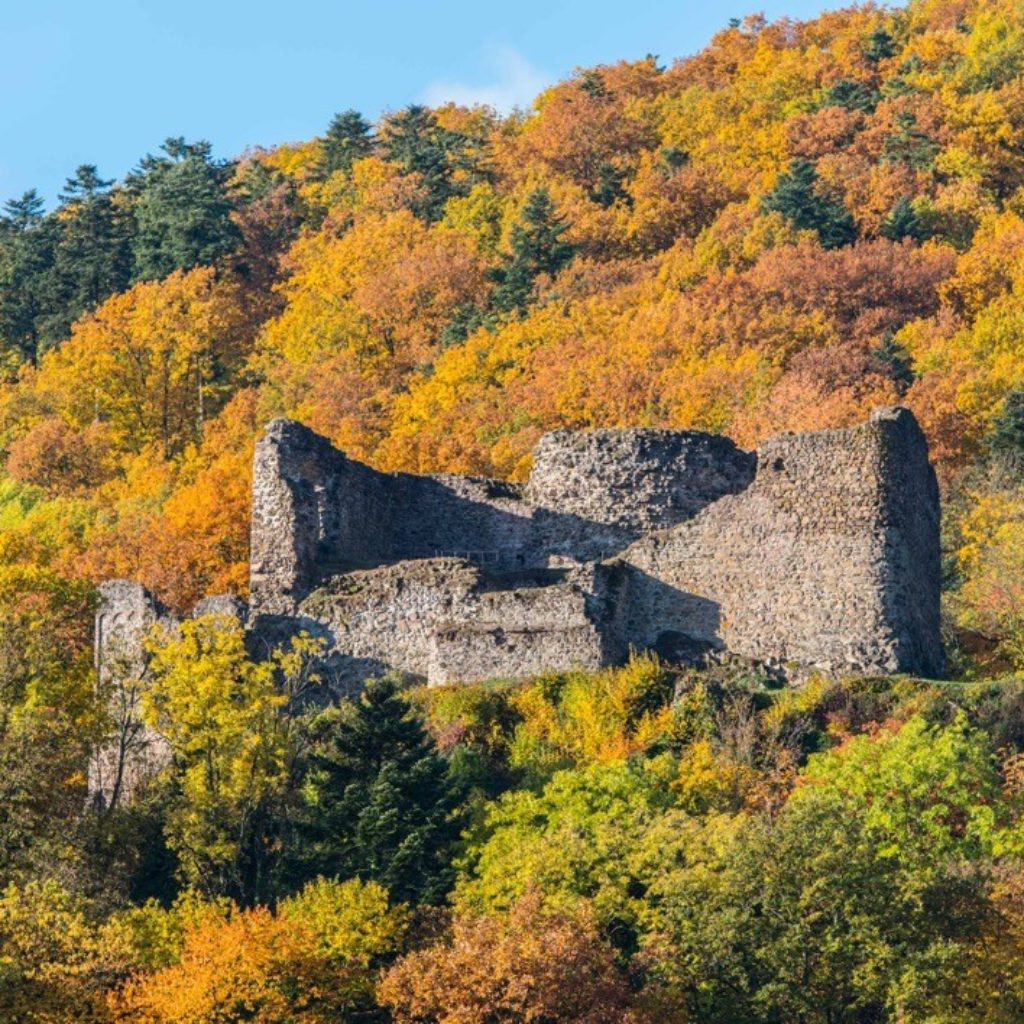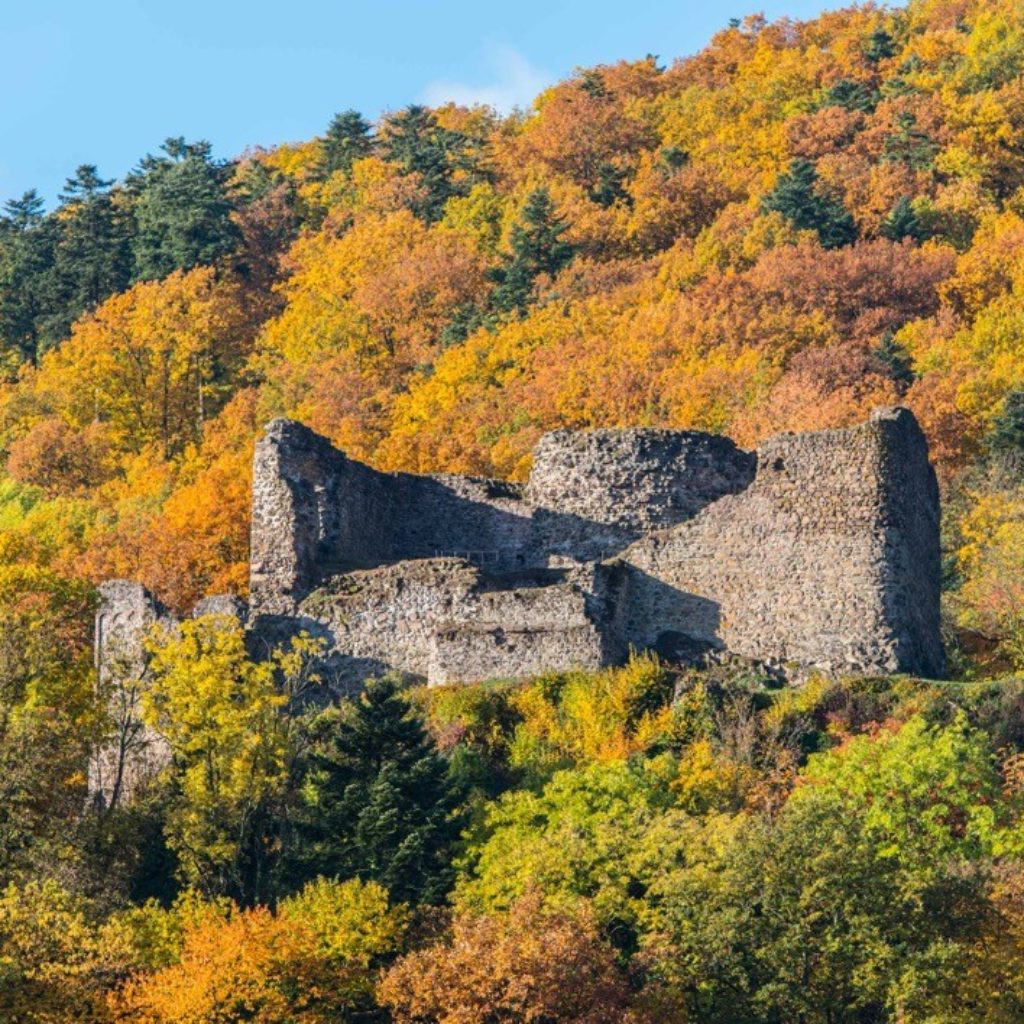 Ruin to visit
Hugstein Castle
Perched on a rocky promontory at an altitude of 389 m between Buhl and Guebwiller, the castle watches over the Florival valley and the old Murbach Abbey.
Markers
Built at the beginning of the 13th century by Hugo de Rothenbourg, Prince-Abbot of Murbach, who gave it his name 'Hugstein-rocher de Hugo', the castle protected the abbey and the city of Guebwiller. In the 15th century, Abbot Barthélémy d'Andlau began modernisation works on the castle, but it was damaged by lightning in 1598. Abandoned in the 17th century, it was used as a prison where heretics and women accused of witchcraft were locked up.
History
Two lords of the castle ransomed the travellers. One day, they locked up a wealthy merchant in the dungeon. The mysterious prisoner wanted to have supper at their table. But strange things happened during the meal: wine changed into water, beards appeared on the cheeks of the maidservants and horns on the head of the stranger, who was none other than the devil, come to take the souls of the damned lords.
Key points
The entrance via the extraordinary gate-tower, the vestiges of the circular keep facing those of the lord's residence and a chapel.
Practical informations
Address


68500 Guebwiller

Access

At the west exit of Guebwiller heading towards Buhl (D 430), take Rue du 5 février and park in the car park of the youth club and arts centre 'Cercle MJC de Buhl'. Continue on foot along Rue du 5 février. At the crossroads continue straight on along Rue de la Tuilerie. At the end, you arrive at the roadside crucifix on the left and the path marked by a blue triangle. Follow it to the castle.

Walk time from car park

15 min

Nearest tourism office

Office de Tourisme de Guebwiller - Soultz et des Pays du Florival
45, rue de la République, Guebwiller
03 89 76 10 63 - info@tourisme-guebwiller.fr
www.tourisme-guebwiller.fr - Facebook @tourisme.guebwiller

Conservation association

Association Pro Hugstein
elisa.prohugstein@gmail.com
Facebook @hugstein

GPS coordinates

Lat.: 47.92044053 - Long.: 7.19134569