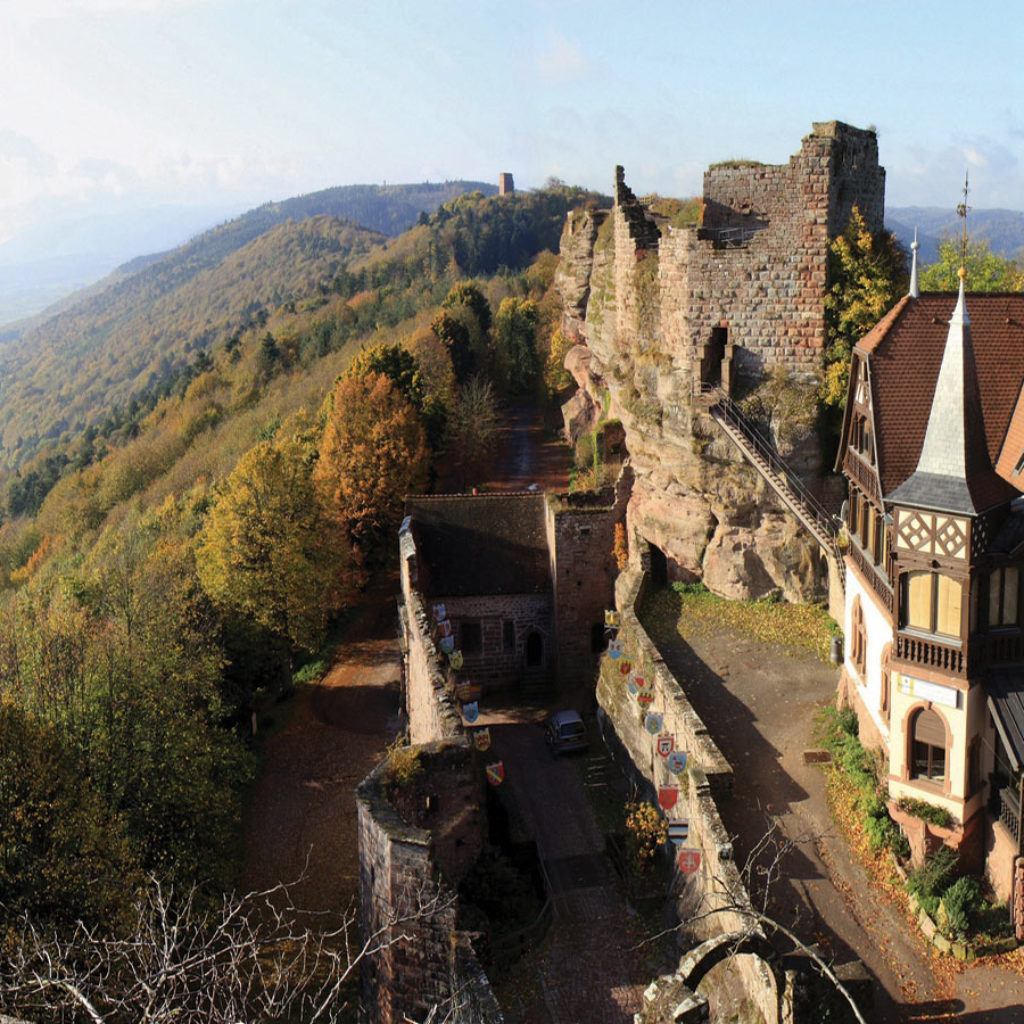 Ruin to visit
Haut-Barr Castle
Perched at 470 m on the hills of Saverne, 'the eye of Alsace' owes its nickname to the extraordinary view it offers over the Vosges, the Black Forest and, on a clear day, as far as the spire of Strasbourg Cathedral.
Markers
Erected in 1170 by the Bishop of Strasbourg to control the Zorn Valley, it was transformed and restored in the 16th century by Bishop Jean de Manderscheid, who frequently lived there. Partially dismantled following the Thirty Years' War, the castle was taken over by soldiers during the War of the Spanish Succession in the early 18th century and bought back by the city of Saverne in 1970.
History
The castle is built on three rocks connected by the Pont du Diable (Devil's Bridge). The construction of this bridge spanning the void was so complicated that the bishop is said to have asked the devil himself to build it in exchange for the soul of the first man to cross the bridge. But it was a stray dog that he made go over it, angering the devil who stamped his foot so hard that he left his mark on the rock.
Key points
The castle entrance with its portcullis giving access to the caretaker's lodge and the well tower, the castral chapel, the vestiges of the artillery tower and the lord's residence, Chappe's telegraph installed nearby since 1798 not forgetting, of course, the impressive footbridge crossing and the view on a clear day of Strasbourg Cathedral.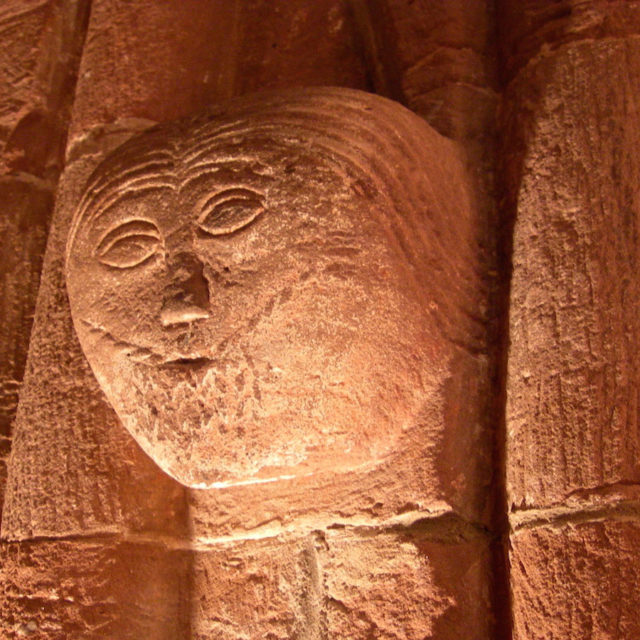 Practical informations
Address


67700 Saverne

Access

From La Place des Dragons in Saverne, take Rue du Général Leclerc and follow the D171 which leads to the castle car park.

Walk time from car park

5 min

Nearest tourism office

Office de Tourisme du Pays de Saverne
37 Grand'rue - Saverne
03 88 91 80 47 - contact@tourisme-saverne.fr
Facebook @tourismesaverne - www.tourisme-saverne.fr

Conservation association

Castrum Borra
http://castrum-borra.fr
Facebook @CastrumBorra - 06 14 21 54 13

GPS coordinates

Lat.: 48.72505022 - Long.: 7.33875990
Nearby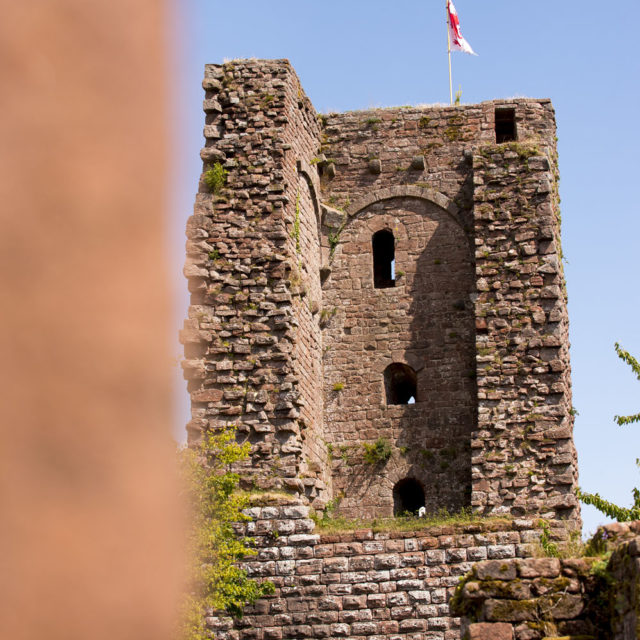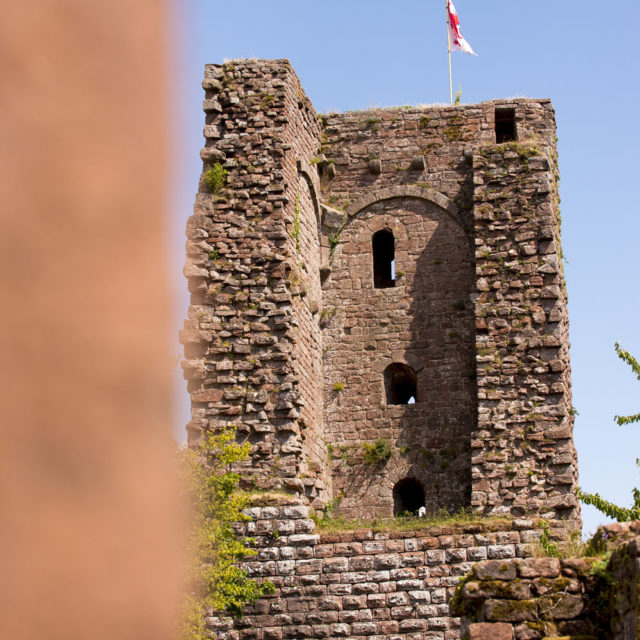 Standing at the top of a rocky ridge at an altitude of 480 m, the castle overlooks the Zorn valley...